How Kaley Cuoco Really Felt When She Learned The Big Bang Theory Was Ending
CBS
If you click a link and buy a product or service from a merchant, we may be paid an affiliate commission.
All good things must come to an end. Better Call Saul ended. Seinfeld ended. And against all odds, The Big Bang Theory ended. The monster hit lasted 12 seasons (an eternity in television), and even though no new episodes are being produced now, you can stream all of the ones that were made on HBO Max.
Granted, several shows have lasted longer than 12 seasons (we're looking at you, The Simpsons and South Park), but The Big Bang Theory maintained a level of quality and popularity throughout its run that most series can only dream of. The show also won numerous awards, including one Golden Globe and several Primetime Emmys (via IMDb). Sounds like a good gig many actors would want to keep running like a perpetual money-making device, but many of the show's actors, including Kaley Cuoco (Penny), were okay with the decision. Well, sort of. Her first response upon hearing the cancelation news was — understandably — sadness.
The stages of grief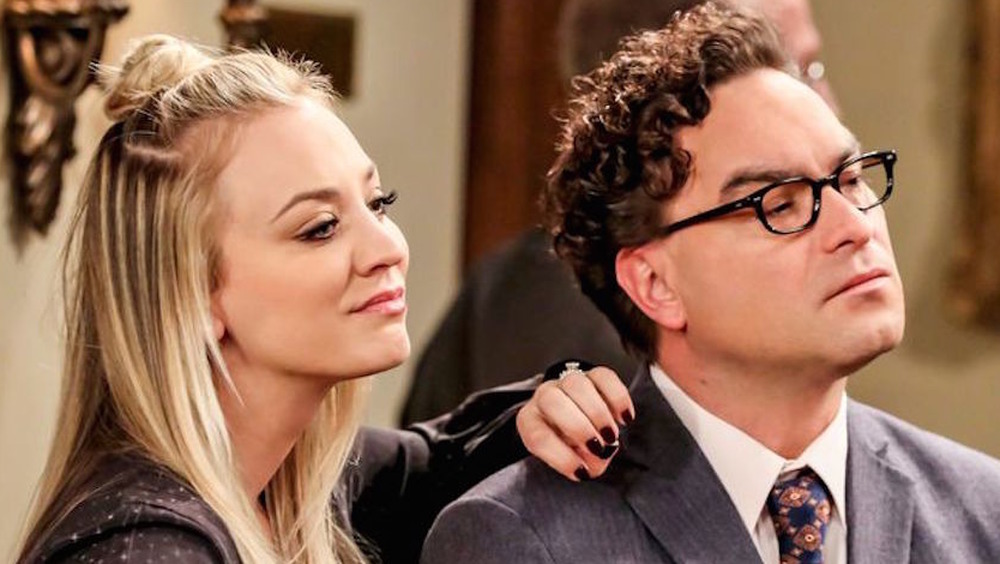 CBS
Recently, Variety interviewed Kaley Cuoco about her gig producing and starring on The Flight Attendant, and the subject eventually turned to the day she learned there would be no The Big Bang Theory Season 13.
According to Cuoco, the final leg of her Big Bang Theory journey started when Jim Parsons (Sheldon Cooper) said, "I don't think I can continue on." This left Cuoco so shocked (her words), she didn't know what he was talking about. She assumed Parsons was referring to a different project, but no, he wanted to hang up Sheldon for good. Cuoco wasn't alone in her shock, as she stated, "everyone had their open feelings, and there were questions and tears."
As time went on, she accepted the show's end. That didn't stop her and Johnny Galecki (Leonard Hofstadter) from crying while filming the finale. "You could hear a pin drop," explained Cuoco. But, she wasn't alone. The show's crew filed onto the set and held on to every line. Even Cuoco's father attended, though that's not exactly news. He attended every filming, after all. Cuoco claimed he had a "chair with his name on it."
As co-creator Chuck Lorre explained, "We're all for one, one for all." And everyone, including Kaley Cuoco, stuck by that Musketeers motto.