The Jackass: Number Two Deleted Scene With Luke Wilson You Might Have Missed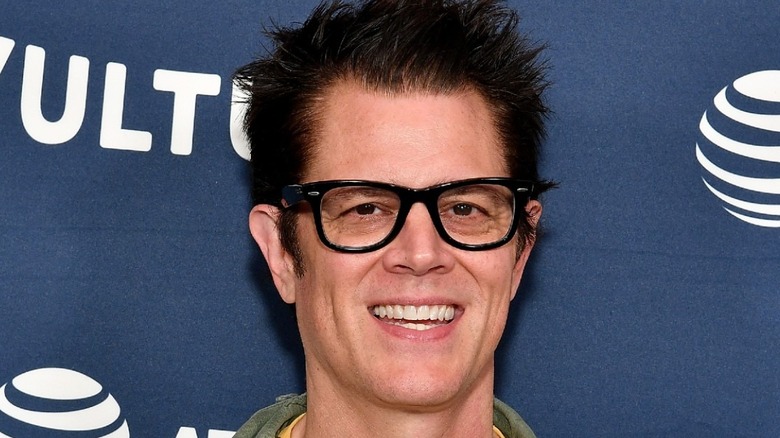 Dia Dipasupil/Getty Images
With "Jackass Forever" having just been released, you might be experiencing some "Jackass" nostalgia. The franchise started way back in 2000 in the earlier days of MTV reality television shows. The series, as you likely know, was full of crazy stunts and pranks performed by the likes of Johnny Knoxville, Steve-O, and many others. The show's legacy arguably still exists on MTV, with shows like "Ridiculousness" that are airing today.
As with any TV show, or even movies, you might wonder about deleted scenes or things that didn't make it into the final cut. With a franchise like "Jackass," this curiosity might be even stronger. Since some of the stunts and pranks can get extremely wild and dangerous, one might wonder if any stunts were deemed too much.
However, sometimes certain scenes just don't make the final cut for other reasons. That was the case with a deleted scene from "Jackass: Number Two" that featured "Scream" franchise alumnus Luke Wilson.
Luke Wilson was shocked by a telephone
In the deleted scene, Johnny Knoxville introduces the item which Luke Wilson will later fall victim to: a 1945 military field phone. He then goes on to explain how soldiers apparently would use the field phones as a torture device before demonstrating how the phone can shock people. The group, which includes the likes of Loomis Fall and Steve-O, go around testing the gadget on themselves. This, of course, results in many shocking reactions, as the group is zapped one by one.
Towards the end of the scene, we realize that Wilson is on set when he's called over to participate. You can just see on his face that he is hesitant about whatever is about to happen to him. Steve-O then attaches cables to the webs of Wilson's fingers and, you guessed it, Wilson is shocked by the phone, which causes him to jump up in pain.
In the end, Wilson takes it like a champ and adds even more comedic effect to the scene by saying, "I actually feel energized after that." The scene then ends, only being just over two minutes long. It is a fun and simple little stunt, but since it was so short, one could see why maybe it didn't make the final cut.