Nick Offerman To Star In Musical Hearts Beat Loud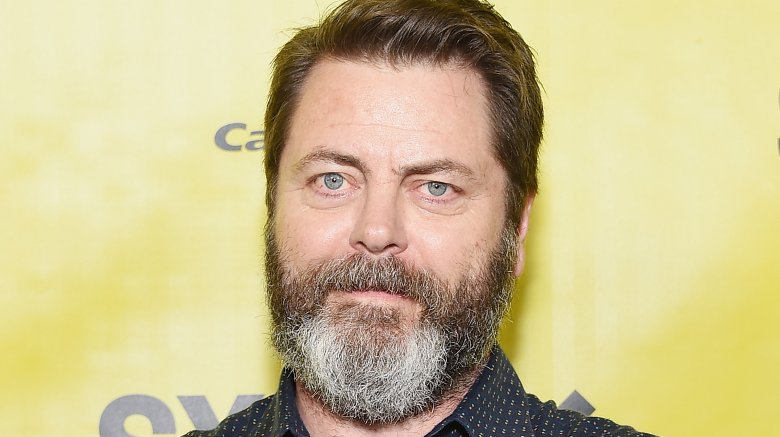 Getty Images
Nick Offerman is getting musical for his next role. According to The Hollywood Reporter, the former Parks and Recreation star has signed on to act opposite The Flash's Kiersey Clemons in the musical Hearts Beat Loud.
The movie will star Offerman as the father of Clemons' character, with the two forming an unlikely songwriting duo in the last summer before she leaves for college. Both he and Clemons will sing in the movie, which will feature four original songs and a score from I'll See You in My Dreams composer Keegan DeWitt.
"I wrote the film with Nick Offerman in mind after my experience working with him on The Hero," said Brett Haley, who will direct and also co-wrote the film with Marc Basch. "He is one of my favorite actors and I'm very excited to be putting him at the center of this film."
Hearts Beat Loud will mark the first big screen leading role for Offerman, who has had supporting turns in The Founder and The Little Hours since ending his seven season run as Ron Swanson on the popular NBC sitcom. His other television roles include Fargo, Childrens Hospital, and the upcoming Comrade Detective.
Ted Danson, Sasha Lane, Blythe Danner, and Toni Collette have also joined the cast of Hearts Beat Loud, which is set to begin filming in New York City in August. There is no word yet on when the movie will be released; for now, see some of the films that will blow you away this summer.