The Mike Wolfe Moment That Went Too Far On American Pickers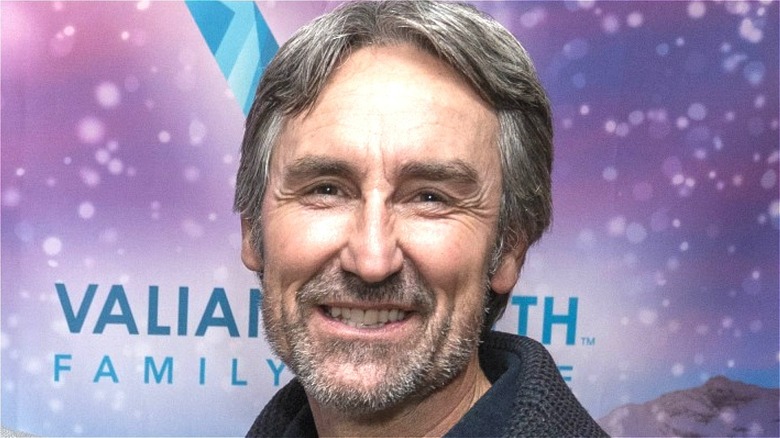 Ed Rode/Getty
It's pretty easy to accumulate all kinds of stuff, and it's even easier to forget about most of it as time goes on. These tools, trinkets, doodads, and more spend years untouched and unwanted, regardless of how useful they might have been. Thankfully, the team on "American Pickers" are always on the hunt for such artifacts and more than willing to pay top dollar to add them to the Antique Archaeology inventory. They've done this for over a decade now, resulting in a small screen tenure that spans 23 seasons and counting.
From worn-out automobiles to rusty signs and everything in between, tuning in to "Pickers" to see what the crew finds next is where the appeal of the show lies. Although, one could argue that its hosts are just as integral to its overall success. For the bulk of its television run, the series has put the spotlight on Danielle Colby, Frank Fritz, and Mike Wolfe as they scoured much of the United States for long-lost treasures. Suffice to say, they've had plenty of success, but that's not to say they all have a stellar track record.
In the case of host Mike Wolfe, one particular instance stands out as the one where he overstepped in the eyes of the fans.
Mike's choice to bring in his brother Robbie raised some eyebrows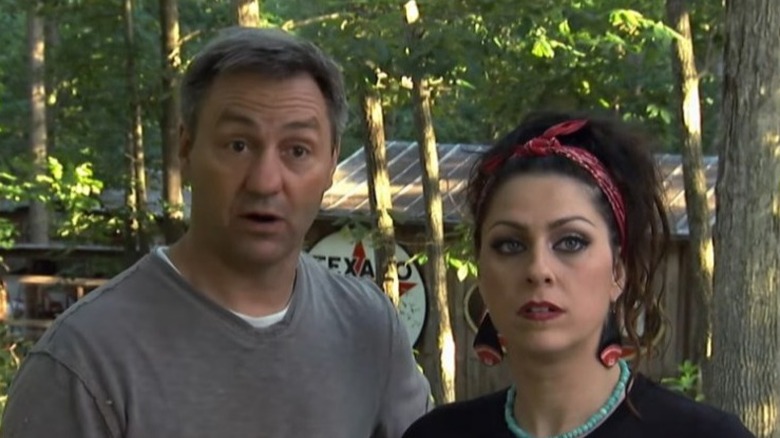 History
If you've recently checked out "American Pickers" after some time away and something didn't seem quite right to you, there's a reason for that. Longtime co-host Frank Fritz is no longer on the show following his firing in 2021, and it's unlikely he'll return in the foreseeable future. As it turns out, a feud between him and Mike Wolfe has been simmering for a while now, so it stands to reason neither is keen to reunite with the other on television. Besides, Mike has since enlisted his brother Robbie to help out as his new co-host.
Robbie has popped up on "American Pickers" a handful of times over the years but only officially became a bonafide host in Season 23 — specifically the episode "Skateboards and Gutter Balls." He's done a good job for the most part, though the circumstances surrounding his full-time promotion have irritated many "Pickers" fans. Considering how many people loved Frank Fritz and how quickly Robbie replaced him, it goes without saying that many haven't taken kindly to Mike helping his brother land the gig. 
User Beat_Grinder on Reddit expressed such feelings in a particularly passionate tirade, writing, "Both brothers are such phonies. It really sickened me that they ditched Frank because he had a serious operation & some addiction issues he's fully addressing," among many other remarks. Additionally, as noted by Outsider, numerous "Pickers" viewers have taken to Twitter to voice their disinterest in seeing Robbie on the show, even referring to him as "boring" and warning Mike that he made the wrong call.
As it stands, Robbie Wolfe is unlikely to leave "American Pickers" any time soon no matter how vocal viewers get. Still, it's clear Mike took things a bit too far by bringing him into the fold so soon after Frank Fritz's departure.