Rapper 50 Cent Is Adapting An Unlikely DC Comic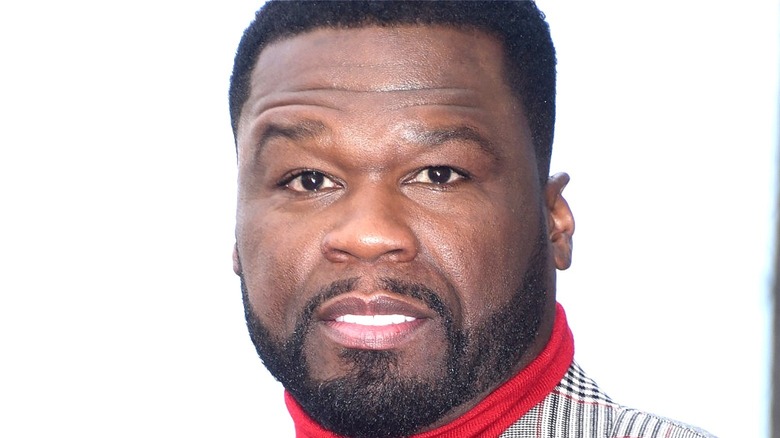 Ga Fullner/Shutterstock
Rapper 50 Cent (real name Curtis James Jackson) isn't just known for his success as a musician and composer; he's also a seasoned actor and producer. In addition to his numerous music videos, 50 Cent's acting credits include playing Kanan on the Starz crime drama "Power" and its subsequent spin-offs "Power Book II: Ghost," "Power Book III: Raising Kanan, and "Power Book IV: Force" (he also served as an executive producer on all four series), and the ABC legal drama "For Life."
The multi-faceted performer has also appeared in the films "Spy," "Den of Thieves," and "Escape Plan." In October 2021, Deadline reported 50 Cent had joined the cast of "The Expendables 4," starring opposite Jason Statham, Sylvester Stallone, Dolph Lundgren, and Randy Couture. According to Deadline, he's also returning for "Den of Thieves 2: Pantera," which will begin shooting in late spring.
Even though 50 Cent has several high-profile projects already in the works, he's also busy adapting an unlikely DC comic into a live-action film.
50 Cent is developing the comic Xerø into a live-action film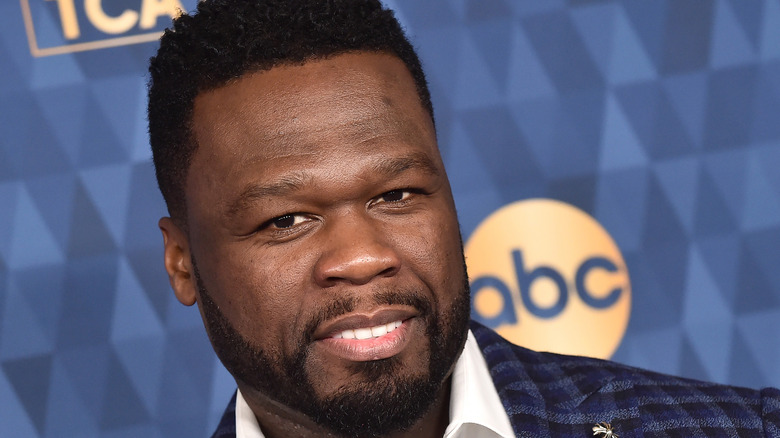 DFree/Shutterstock
Deadline exclusively reported that Curtis "50 Cent" Jackson has optioned the DC comic "Xerø," and under the banner of his G-Unit Film & Television production company, plans to develop the Christopher Priest and ChrisCross comic into a live-action film. The short-lived comic series (1997-1998) centers around Coltrane Walker, a Black professional basketball player who works undercover to clean up the loose ends of espionage missions. 
According to Deadline, the film will follow Walker, who disguises "himself as a white man to blend anonymously into the exotic Casino Royale haunts of the international elite." Walker, who hails from "the disenfranchised city streets of East St. Louis, Illinois," is a man who lives "in two worlds but taking ownership of neither."
Jackson is collaborating with Color Farm Media for the movie, and according to Deadline, he sees the potential for "Xerø" to become a successful franchise. "There's no one better than Christopher Priest to bring G-Unit Film & Television into the world of comic book superheroes. I can't wait for the world to meet Trane Walker in an all new way," Jackson said (via Deadline). 
The subject matter is pretty heady stuff for a comic-inspired superhero film, but the themes explored by Priest and CrissCross couldn't be more prescient given the current political and social climates.