Shelley Hennig Praises Kristen Bell And Names A Dream Co-Star For The Woman In The House - Exclusive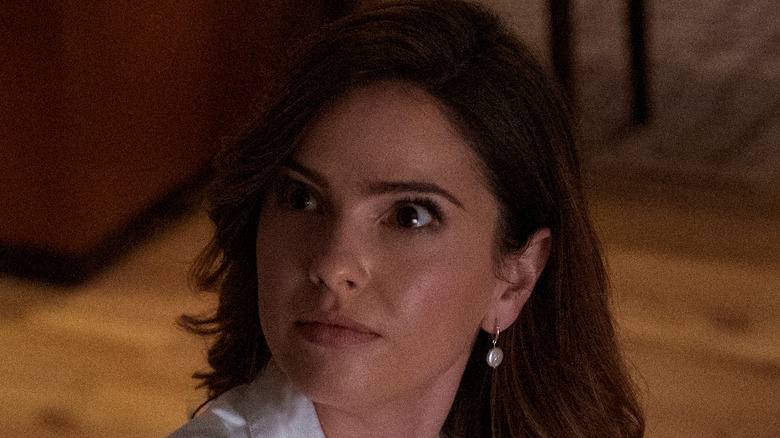 Netflix
There's no denying that "The Woman in the House" features an incredible star-studded cast. Between Kristen Bell's gripping performance as the title character Anna and Shelley Hennig's work playing not one but two characters (Lisa and Chastity), there's a lot to love about the show's ensemble. As the icing on the cake, Hennig and Bell get significant screen time together — where they put on a delightfully passive-aggressive display for fans to enjoy.
Given that the first season's ending sets up a storyline for a possible Season 2, it looks like we might get more satirical drama in the future after all. (Not to also mention that the show has been in Netflix's Top 10 for a bit.) So, who might show up in a possible follow-up? As it turns out, Hennig has some ideas of her own. During an exclusive interview with Looper, she revealed which actress she'd love to see on the series and also dished on what it was like working with Kristen Bell, as well as the best scenes the duo shared.
The Kat's out of the bag for who Henning would like to see on the series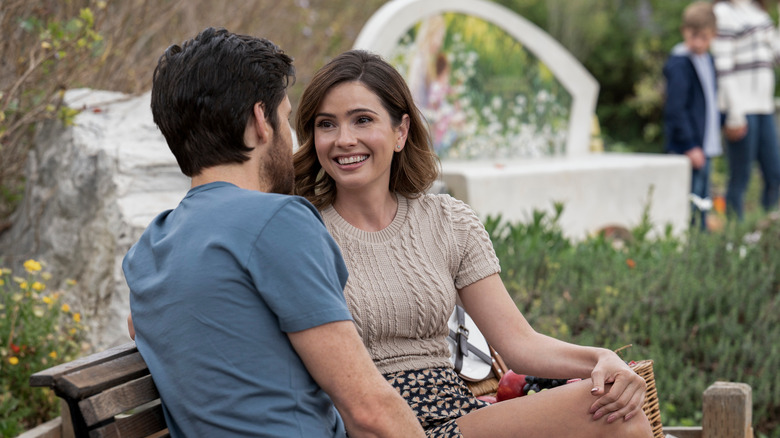 Netflix
In fact, there's someone Shelley Hennig has worked with in the past that she thinks would be a good fit for a possible Season 2 of "The Woman In The House." As she said, "Well, the coolest women I've worked with recently would be Kristen Bell and Kat Dennings. I think they offer the same, or they offer similar vibes that I am obsessed with, so give me Kristen Bell and Kat Dennings any day." Okay, someone get Dennings on the phone. This is not a drill.
When it comes to Bell, Henning is just as praise-worthy. And given how seamlessly their dynamic plays out on screen, fans might think the actresses talked through it beforehand. Yet, Henning revealed, "We did not talk about it. Honestly, this is one of those dynamics that ... we did it, and it grew. It was a rare experience where you're like, 'Wow, this feels really intense.' We could feel it on that street, and I think we enjoyed it a little too much." 
And though the acting pair didn't hash things out ahead of time, Henning divulged she had one particular inspiration for her character's icy demeanor toward Bell's Anna. "I really wanted to bring in the 'Real Housewives' vibe, the smile through the cattiness, and that's what we did. It kept building, and we had some ideas, and we asked Michael [Lehmann], the director, if we could do it a few more times, and we tried it different ways. It was one of those things that worked." That's an understatement.
Could the ghost of Lisa's past come back to haunt the series?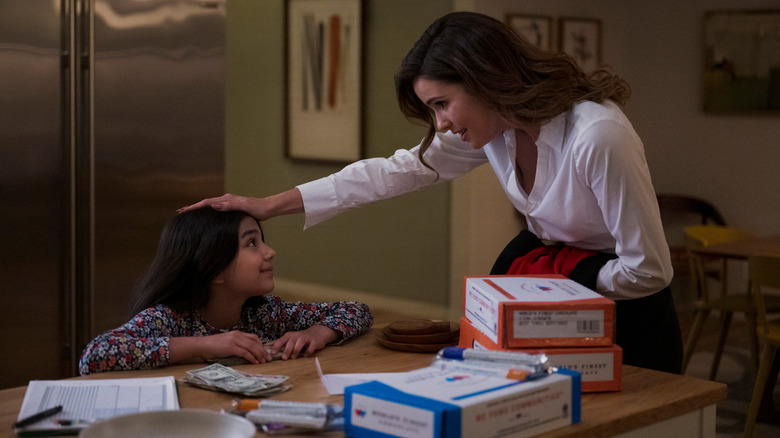 Netflix
Of course, Shelley Hennig only has great things to say about starring with Kristen Bell on the show. "Working with Kristen, you feel alive. She's so full and fun, and she gets it. I can't imagine anyone else playing Anna. I really can't. I think the writers would agree. It was intended for her. She nails that tone, and she set the standard, and we all came to play. Working with her was like a dream."
So while she get to do so again? Though Henning's character of course dies in the series, she has some ideas on how she could reappear in any possible follow-up seasons. "I could always come back as a ghost because if we're in her head and we don't believe her psyche, then what better way than to play a spirit that visits her," Henning mused. "I actually posted something on Instagram with my really bad sequel idea, but I had to get myself involved, so I had to make myself a ghost. Where there's a will, there's a way." 
The first season of "The Woman in the House" is now streaming on Netflix.