Why Suspicion's Elizabeth Henstridge And Kunal Nayyar Are Interested In Doing A Star Wars Project - Exclusive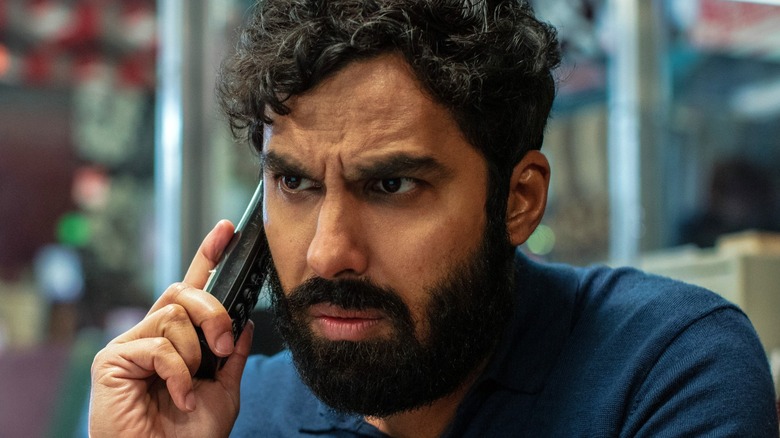 AppleTV+
Thanks to their winning performances on the hit shows "Agents of S.H.I.E.L.D." and "The Big Bang Theory," respectively, Elizabeth Henstridge and Kunal Nayyar have established solid foundations in the world of pop culture fandom. For seven seasons, fans marveled at Henstridge and her "S.H.I.E.L.D." castmates as they investigated cases within the Marvel universe. Meanwhile, for 12 seasons, Nayyar and his "Big Bang" co-stars showed viewers just how cool seemingly geek occupations like Raj Koothrappali's astrophysicist role could be.
For the time being, both Henstridge and Nayyar have departed the sci-fi and comedy realms to take on pivotal roles in the new AppleTV+ mystery suspense thriller "Suspicion," where they play two of a handful of ordinary British citizens suspected in the kidnapping of the adult son of an American public relations magnate (played by Uma Thurman). And while Henstridge and Nayyar have both taken the serious route for "Suspicion," the actors told Looper in an exclusive interview that they are completely open to all types of roles — especially those set "a long time ago, in a galaxy far, far away."
Henstridge would love to follow in her S.H.I.E.L.D. co-stars' footsteps in a Star Wars project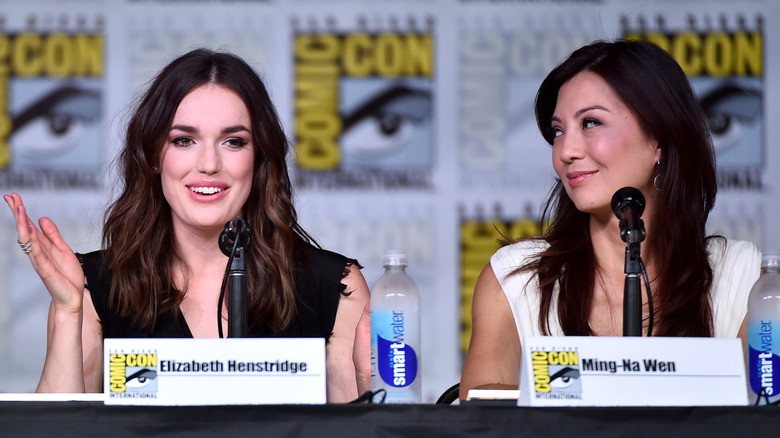 Alberto E. Rodriguez/Getty Images
If the opportunity presents itself, Elizabeth Henstridge said she's completely open for a "Star Wars" role, especially given that her fellow "S.H.I.E.L.D." agent, Ming-Na Wen, assumed the role of the ass-kicking assassin Fennec Shand in "The Mandalorian" and "The Book of Boba Fett."
"We also have another alum, Simon Kassianides, who was from 'Agents of S.H.I.E.L.D.' and is also now in the 'Star Wars' universe [as Axe Woves in 'The Mandalorian' Season 2]," Henstridge told Looper, adding, "I love sci-fi and what it can say. The realms of possibilities in that genre are amazing." So when it comes to "Star Wars," she said, "Of course [I would be interested]. I'd be a little robot somewhere in the background. I should speak to Ming. I believe she should invite me to come and do background. But yes, of course, following in Ming's footsteps would be a massive honor and achievement. So yeah, I'm always down for that."
Nayyar says being a fan would make it harder to play a Star Wars role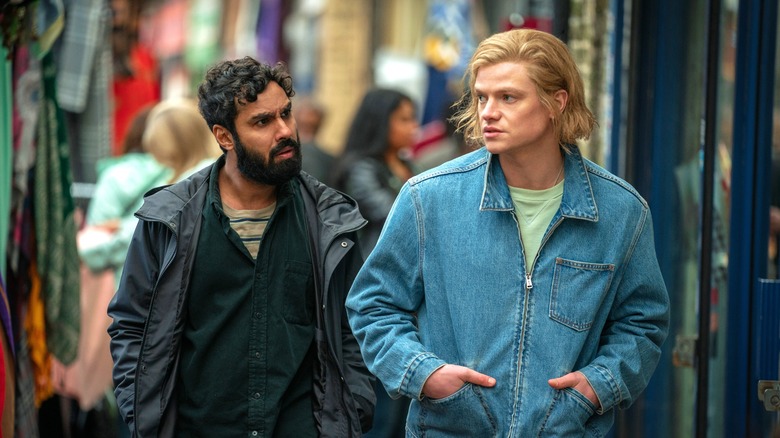 Apple TV+
Joining Elizabeth Henstridge and Kunal Nayyar for the Looper interview was "Suspicion" co-star Tom Rhys Harries, who said he'd actually prefer taking part in a "Dune" film over "Star Wars," so long as the role is meaningful. "If the material's strong and it's something that I think is interesting, then it doesn't really matter what universe, so to speak, that it's inhabiting," he said. Nayyar feels the same way, and noted that he wouldn't want to play a role in a "Star Wars" project just for the sake of taking on a character in something he loves. Ultimately, there has to be substance to it, he affirmed.
"Look, I'm a huge 'Star Wars' fan. My dog is called Boba Fett. I'd never say no," Nayyar enthused. "Similar to what Tom said, if the material works and it's something that's thought-provoking and something that's enjoyable, I'd never say no. Sometimes, it's hard to be in things that you're a fan of. As an actor, you [need to] have an intention, a real focus to not become the fan of the thing that you're in so you can actually play the truth of the moment. It would be interesting. I'm never going to say no, but there are other factors involved."
"Suspicion" is streaming on AppleTV+ with new episodes premiering every Friday.