The Criminal Minds Episode You Probably Didn't Know A.J. Cook Directed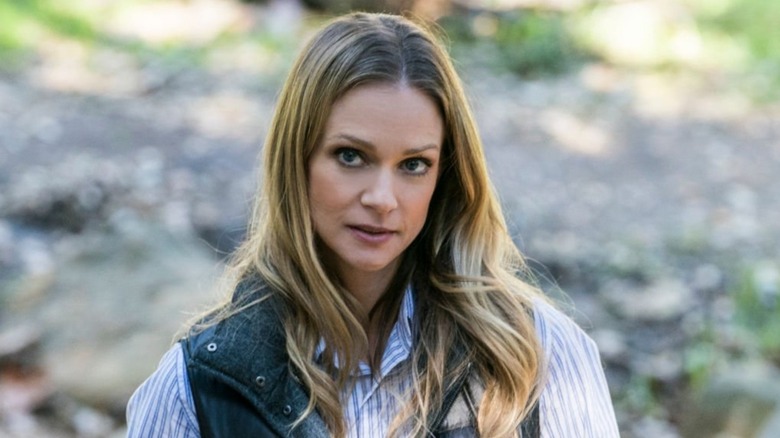 CBS
A.J. Cook was born and raised in Oshawa, Canada, which she describes as a "blue-collar hockey town" (via Southbay). Her big break came barely a semester into college when she was cast in Sofia Coppola's debut film, "The Virgin Suicides," as Mary Lisbon. Her next named role was as Shelby Merrick in the Vancouver-based series "Higher Ground," co-starring Hayden Christensen. But even though her career was thriving in Canada, she felt she needed to go to Los Angeles. Within a year of moving, she was cast in "Criminal Minds," playing the immensely popular character Jennifer "JJ" Jareau.
Cook feels like she "kept winning the lottery. The cast has become my family, and they have all helped shape me as a human being. I was a child when I started that show ... I couldn't have asked for a better family, and I consider it a true blessing I got to do that for as long as I did." So when she was asked to direct an episode of the show, she jumped at the chance.
A.J. Cook directed the episode Chameleon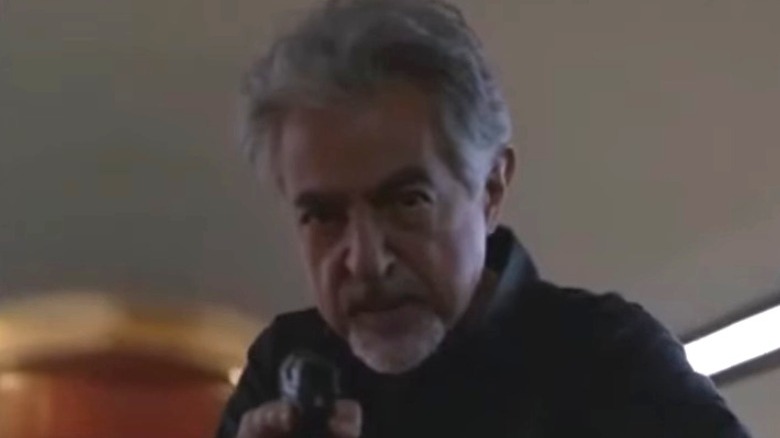 CBS/YouTube
A.J. Cook directed Season 14, Episode 13 of "Criminal Minds": "Chameleon." The episode is the first in an arc, with the focus on David Rossi (Joe Mantegna), who is almost killed by serial killer Everett Lynch (Michael Mosley). Much of the episode is told in flashbacks, with Rossi telling his wife, Krystall (Gail O'Grady), about the case.
"There was no safer place I could have dreamt up or imagined for me to direct for my first time," Cook told TV Insider. "It's just such a great energy and people are supportive of one another." While "Chameleon" was Cook's first time behind the camera, she has no intention of it being her last, telling Southbay, "I love acting and it will always be a huge part of me, but there was just something about directing that felt like home." While Cook plans to do more directing in the future, she's also made it clear she's far from done with acting: "I want to do it all."