The Early John Cena Film You Didn't Know Featured Another Peacemaker Star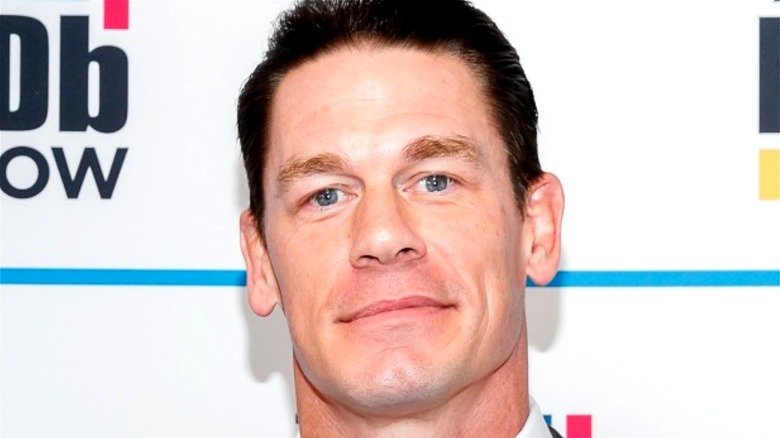 Rich Polk/Getty
The last two decades have seen wrestlers such as Dwayne Johnson, John Cena, and most recently, Dave Bautista make the jump from the ring to the big screen to become A-list stars. Johnson has been involved in some of the biggest projects in Hollywood, Bautista is a fan-favorite hero in the Marvel Cinematic Universe, and Cena's recent work in the DC Extended Universe as Peacemaker shows just how much range he has. The latter first showed up in James Gunn's "The Suicide Squad" as the vicious antihero who will stop at nothing to achieve peace — and he doesn't care how many men, women, and children he has to kill to get it.
Gunn later came up with the idea for the "Peacemaker" series during lockdown and impressed Warner Bros. with his pitch. Fast-forward to 2022, and the HBO Max series has finished its eight-episode run for Season 1 with a pulse-pounding finale, complete with surprising DC cameos. "Peacemaker" sees Christopher Smith join a black ops squad of operatives as they try to stop a mysterious alien invasion — but he also has to grapple with his racist father, White Dragon. Gunn gives the series a heartfelt undertone amid all the carnage, blood, and aliens. It clearly resonated with HBO Max subscribers because viewers and critics have praised the show at length (via Rotten Tomatoes) — and the good news is that it's coming back for Season 2.
But Cena has actually worked with one of the members of the "Peacemaker" cast in one of his earliest movies.
John Cena worked with Robert Patrick on The Marine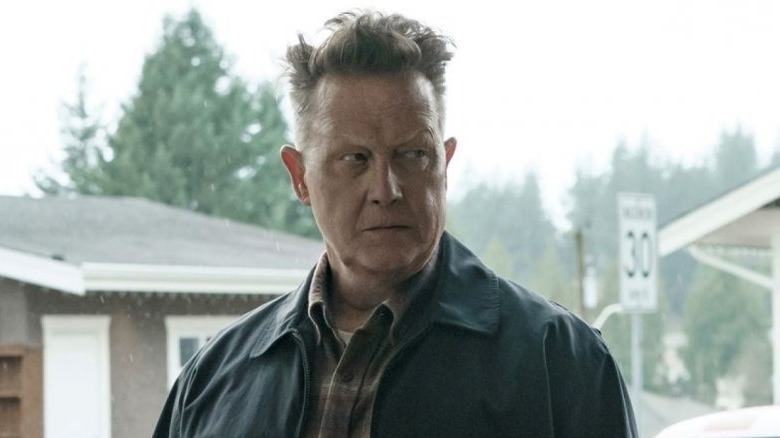 HBO Max
"Peacemaker" includes an impressive cast, with the likes of Danielle Brooks, Freddie Stroma, Jennifer Holland, Steve Agee, and Lochlyn Munro all starring around the titular antihero. But Christopher Smith's dad, Auggie Smith, is played by none other than Robert Patrick. Fans might recognize Patrick better for playing the terrifying T-1000 in James Cameron's "Terminator 2: Judgment Day," but he's also an intimidating villain in "Peacemaker." Not only does Auggie lead a gang of white supremacists, but he's also emotionally and physically abused his son over the years.
Peacemaker has conflicting feelings about how to handle his father, and the two eventually come to blows by the end of the season. But this isn't the first time John Cena and Patrick have worked together — they starred opposite each other in "The Marine" back in 2006. The action dramedy sees Cena play John Triton, a former marine who goes up against Patrick's Rome, a brutal gang leader.
When speaking to GQ about his career, Cena explained, "I'm actually very, very proud of [The Marine]. Robert Patrick, who I got to work with on 'Peacemaker,' ... plays Auggie Smith, my dad. It was great." The actor said that working with Patrick again was "a full-circle moment" and that he "did a tremendous job ... on 'The Marine,' and the movie did well."