What Miriam A. Hyman Has Been Doing Since Leaving Blue Bloods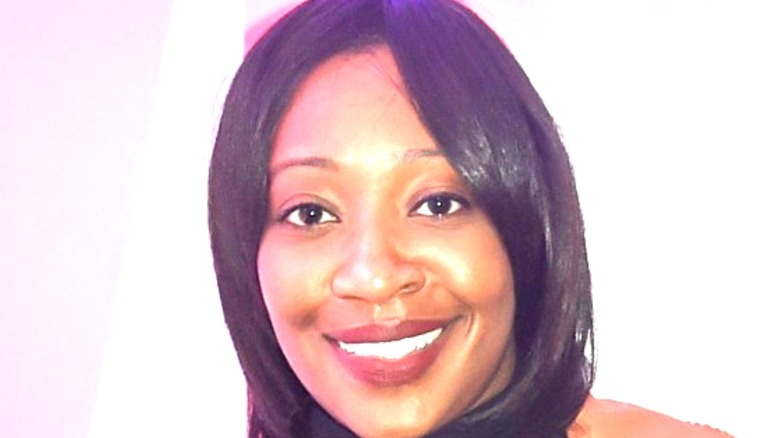 Aaron J. Thornton/Getty Images
As proficient at keeping New York City safe as the Reagan family is, they can't do it alone. Frank Reagan (Tom Selleck) goes up against every political force looking to harm his city with the help of his crack team of advisors. Danny Reagan (Donnie Wahlberg) is never without a partner to keep him on the straight and narrow. Erin Reagan (Bridget Moynahan) is almost always accompanied by her trusty investigator Anthony Abetemarco (Steve Schirripa). And Jamie Reagan (Will Estes) learned to keep his partners close. But all of them at some point have leaned on Medical Examiner Emile Cooper, played by Miriam A. Hyman.
Hyman began her career back in 2005 and appeared in "Angel," "Law & Order," "Blacklist," and "Unbreakable Kimmy Schmidt." She appeared in seven episodes of "Blue Bloods" from 2015 to 2017. But what has she been doing since she hung up her M.E. coat?
She launched a music career
There is no shortage of crossovers between music and screen. From Ice-T making the jump from hip-hop to acting and appearing in nearly 500 episodes of "Law & Order: Special Victims Unit" to Dwayne Johnson going from being one of the highest-paid actors in Hollywood to rapping a guest verse on Tech N9ne's "Face Off," numerous artists are testing their range.
Miriam A. Hyman endeavored to make the same jump as she adopted the musical moniker, Robyn Hood. Her Twitter has nearly 5,000 followers (literally one away at the time of this article), and her YouTube has 656 subscribers and growing. Her latest release, called "VIBIN," was released on YouTube on October 3 and had over 43,000 views and counting. On the cut, she collaborates with four artists from different cities (Philadelphia, Oakland, Atlanta, and Chicago), all of them bringing their own unique sounds. It was produced by Truth Teller Productions and has over 105,000 listens on Spotify.
"As a conscious female lyricist, I'm constantly being told that my music won't sell if I don't promote sex, violence or provocative language," Hyman told Parade. "I disagree with that whole-heartedly and that is how my music is born. I believe if you stay HOT—honest, open and truthful with yourself and listeners, they will be intelligent enough to see and hear your art. And that is what my goal was with bringing Alter Ego to life."
She is still on TV and inspiring change
After leaving "Blue Bloods," Hyman made single-episode appearances on "Orange Is the New Black," "NCIS," "The Rookie," and "Blindspot." In 2020, Hyman landed a recurring role as Dre on Showtime's "The Chi."  Dre is Nina's (Tyla Abercrumbie) wife and co-parent to Nina's kids Kiesha (Birgundi Baker) and Kevin (Alex Hibbert). She is a high school guidance counselor who is said to have a savior complex, putting this on display when Nina admitted to her affair. In her interview with Parade, she talked about what drew her to the character.
"When I first learned about Dre, I said, 'Wow!'" says Hyman. "Dre seems like a character who is under-represented in Hollywood and certainly not somebody who I see on a regular basis. I was really excited about the quality of the material which seemed really gripping. I fell in love with who she is."
She hopes that her character will inspire others to fight for equality. "I believe in revolutionary optimism right now. I always try to impart that in everyone, no matter the race, age, creed, or sex. Things are changing. Not as quickly as many of us would like. But I believe it's inevitable. It's a matter of coming to an understanding of what equality is."