Dwayne Johnson Just Hit A Mind-Blowing Streaming Record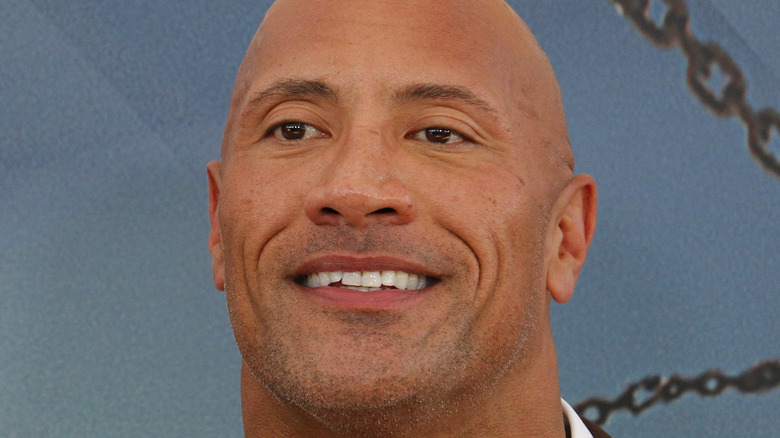 Tinseltown/Shutterstock
It seems like the Dwayne Johnson success train just keeps on rolling. Starting out as one of the greatest pro wrestlers of the WWE's coveted attitude era, The Rock has quickly become one of the most popular action stars of the modern-day through films like the "Fast and Furious" franchise. Add to that his voice acting ability and comedic presence, and you've got a recipe for an actor who has a place in all manner of films. 
It was quite the year for Johnson, who put out two of the most-talked-about films of 2021. "Jungle Cruise" was a hit both on Disney+ and in theaters, earning over $220 million worldwide, according to Box Office Mojo. Another Rock banger was the Netflix original "Red Notice," which quickly became the streamer's most-watched film of all time, per CNN. The success doesn't stop there. Johnson recently revealed a mind-blowing accomplishment he made thanks to the two flicks.
How well are Johnson's films doing exactly?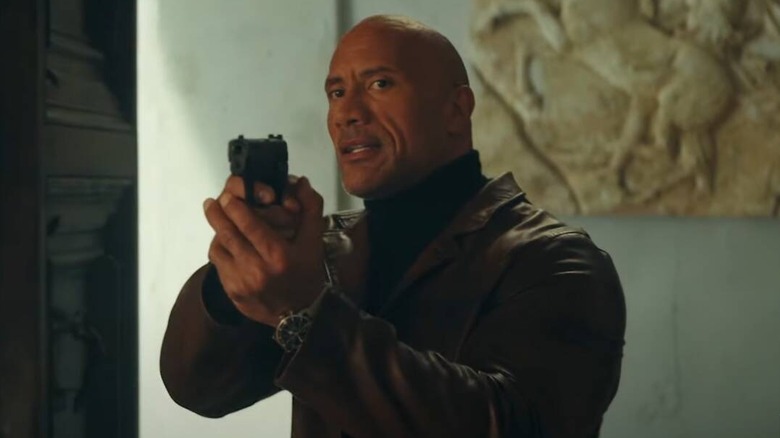 Dwayne Johnson recently revealed through his personal Facebook account (and other social media pages) that "Red Notice" and "Jungle Cruise" have accrued a combined total of approximately 2 billion minutes of watch-time over a period of one week. These numbers come as quite a surprise as "Jungle Cruise" has been available on Disney+ since July 30. It looks like fans still can't get enough of the adventure flick.
While Johnson's celebratory Facebook post cites 2 billion as the number of minutes watched, the actual number is much higher. Nielsen estimates the amount to be around 2.7 billion minutes for the second week of November. In either case, both films found their way in the Top 3 of Nielsen's Top 10 SVOD Movies list and its Top 10 SVOD programs list.
Of the two films, "Red Notice" — the spunky heist-comedy also starring Ryan Reynolds and Gal Gadot — scored the largest numbers, with over 1.8 billion minutes of viewership. Meanwhile, "Jungle Cruise" — the equally spunky adventure film with Emily Blunt — soared to the top of the Disney+ charts despite having come out in July. With roughly 908 million minutes of viewership between November 8 and 14, Johnson has created a new record that'll be hard to top.