The New Characters We Could See In The Witcher Season 3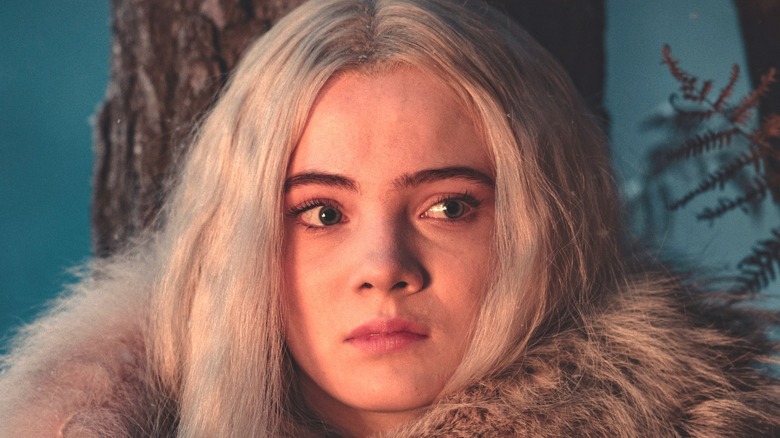 Susie Allnut/Netflix
For series like "The Witcher" that are based on books, fans are always waiting for their new favorite characters to pop up. In Season 2, fans couldn't wait to finally meet the cursed Nivellen (Kristofer Hivju), powerful sorceress Philippa Eilhart (Cassie Clare), evil mage Rience (Chris Fulton), and investigators Codringher and Fenn (Simon Callow and Liz Carr). Viewers are always interested in seeing if the image they've created in their heads after reading the books matches the vision the showrunners have of the character.
Some characters in Season 2 were brand new — mysterious new additions that novel and series lovers could marvel about, such as Voleth Meir (Ania Marson). Also known as Deathless Mother, the character was created specifically for the series, and showrunner Lauren Hissrich told Netflix Unlocked that she "is based on the mythology of Baba Yaga," of Slavic folklore.
A couple of smaller roles were also created, such as the elf Ba'lian (Kevin Doyle) and the deceptively sweet Violet (Carmel Laniado). Now with Season 3 expected to begin filming next month (per Redanian Intelligence), it's time to start thinking about what new characters may be coming to "The Witcher" universe.
A Netflix casting call has revealed at least 10 new characters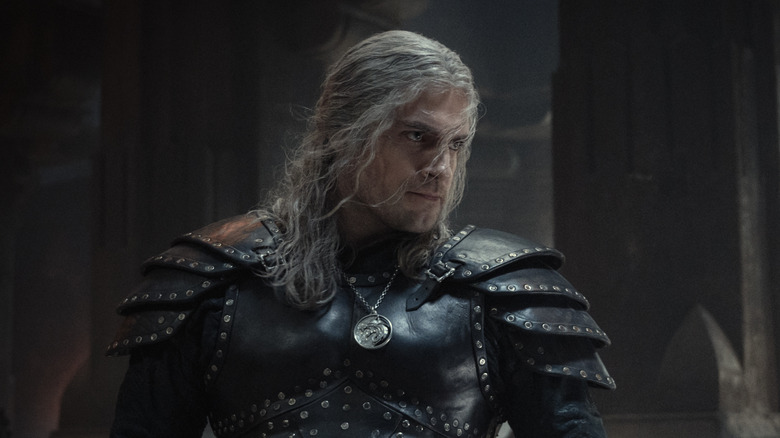 Susie Allnutt/Netflix
According to Giant Freakin Robot, a recent casting call by Netflix revealed that "The Witcher" is looking to cast at least 10 new characters for Season 3. Two of these characters, Marylebone and Picadilly, look to be major characters for the upcoming season. Piccadilly is described as "a prince and something of a socialite... only looking out for number one." Marylebone is described as "a female who will have a much harder edge to her overall persona." 
U/Abyss_85 created a Reddit thread about the possibility that the names in the casting call are merely placeholders, hiding the actual names of the characters, with many fans speculating that Marylebone is really Milva, or Maria Barring. 
The others in the casting call are smaller, recurring characters. According to fan site The Illuminerdi, they are Greenwich, "a brave and loyal soldier"; Parsons, a "teenage girl convinced she is someone else in order to become a political pawn"; Hampstead, who is "a middle-aged married woman trapped in a loveless marriage to a man who is more like her child than her husband"; Victoria, who is a "gorgeous free spirit"; Euston, a "ladies' maid"; Maida Vale, who is "plus-sized and powerful"; Angel, a "royal messenger"; and Richmond, a "musician who sells instruments for a living."
Who these characters really are — in regards to the books or games — or whether they're created for the series remains to be seen.