The Surprising Number Of NCIS Episodes Maria Bello Actually Filmed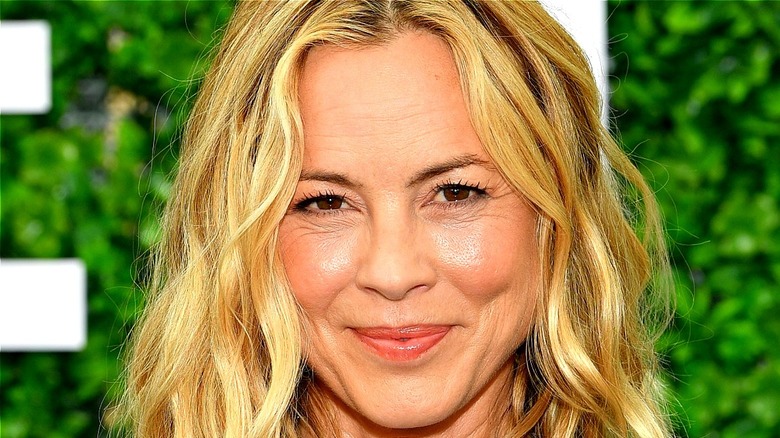 Pascal Le Segretain/Getty
"NCIS" has featured a wide variety of characters throughout its 19 seasons on television. The CBS drama is the second-longest scripted, non-animated primetime series still airing new episodes, with NBC's "Law & Order: Special Victims Unit" claiming the top spot (via Hollywood Insider.) The show centers around the investigations of the Naval Criminal Investigative Service (NCIS), combining elements of a military drama and a police procedural show. 
One of the most integral members of the NCIS team is Leroy Gibbs, played by Mark Harmon. Prior to the character's exit in Season 19, he led the ever-capable NCIS team, which has included fan-favorite characters Ziva David (Cote de Pablo), Anthony DiNozzo (Michael Weatherly), Timothy McGee (Sean Murray), Abby Sciuto (Pauley Perrette), and Donald "Ducky" Mallard (David McCallum). As integral as those members have been to the world of "NCIS" and to the investigations Gibbs has run over the years, there is another character who has just as important a role on the team and to their leader, despite her relatively brief time on the CBS hit.
One of Gibbs' close confidants on "NCIS" is forensic psychologist Jack Sloane (portrayed by Maria Bello). Sloane was an army vet with years of experience to offer as part of Gibbs' NCIS Major Care Response Team. She first on the Season 15 episode "Skeleton Crew" and ended her run with the Season 18 installment titled "True Believer," which saw her leaving the force to lead a life of public service in Afghanistan (via Deadline).
Bello's multi-season run on "NCIS" may feel brief. However, when you step back, fans will see she stuck around longer than they may have realized, proving just how integral she was to the story.
Bello appeared in more than 70 episodes over four seasons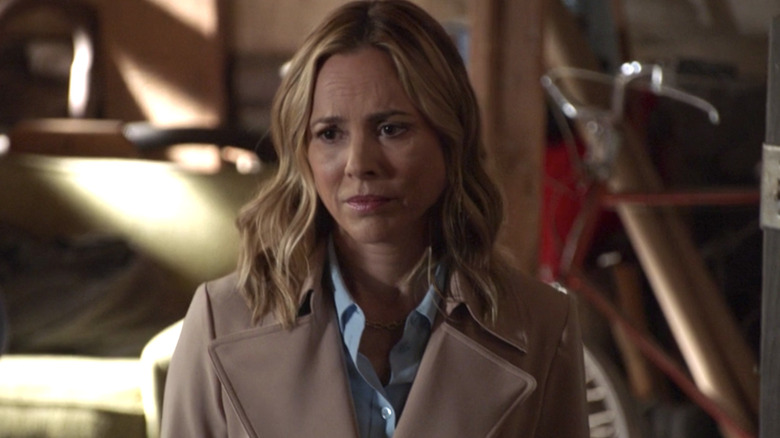 CBS
According to Maria Bello's IMDb profile, the screen vet appeared on "NCIS" as Jack Sloane for a total of 73 episodes between 2017 and 2021. Admittedly, it's a far cry from longtime cast members Mark Harmon and David McCallum, who have each racked up 426 episodes. Heck, it's barely in the same conversation as fellow "NCIS" faves Rocky Carroll, Michael Weatherly, and Pauley Perrette, who all have upwards of 300 episodes under their belts, per the "NCIS" IMDb page. But, for only appearing in four out of 19 seasons, it's impressive that Bello was able to work on so many different episodes.
During Bello's time on the CBS procedural, she was able to really dig into Jack Sloane's story and make it her own. Through Bello's compelling performance, she was able to convey plenty of background about Sloane before her three-year contract expired. "NCIS" fans have watched Sloane chase down serial killers, come face-to-face with someone who kept her a prisoner of war, and tragically reunite with her long-lost daughter. 
Although Sloane's "will they, won't they" storyline with Gibbs was just a part of her overall story, it was fun to watch their potential romance unfold. Somehow their final goodbye kiss was the perfect way for their powerhouse pair to part. Also, it was satisfying to see someone like Sloane, who overcame so much darkness in her life, make her own decision to move on and pursue a life of promoting peace.