Here's How Jack Really Left Things With Gibbs On NCIS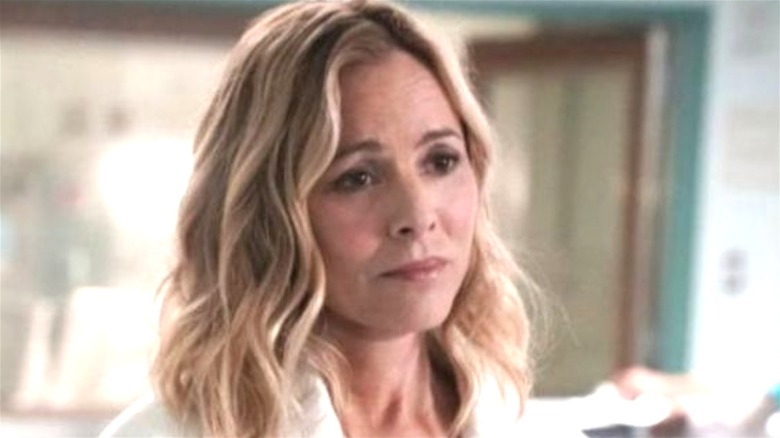 CBS Television
For the better part of the past two decades, CBS' military-tinged procedural series "NCIS" has been a constant in the primetime television landscape. Like any series approaching the 20-season mark, though, change has also been a constant when it comes to the series' cast. That has become particularly true amid the show's current 19th season, as it just lost its longtime star and executive producer Mark Harmon (per The Hollywood Reporter). In truth, the void left in the absence of his team leader, Leroy Jethro Gibbs, will undoubtedly be of the unfillable sort.
Of course, the same could be said to a much lesser degree for many of those who've left the show over the years. That list includes Maria Bello, who joined the "NCIS" cast in season 15 as Jaqueline "Jack" Sloane, the unit's fiery Forensic Psychologist. Bello played that role on "NCIS" for almost four full seasons, bringing all the wit, depth, and emotion you'd expect from an actor of her caliber. As it was, her Jack also spent much of her run enmeshed in a "will they or won't they" romantic tango with Gibbs. And that fact had many wondering how the duo would ultimately leave things when Jack was planning her exit from the NCIS team. 
Here's how it all went down between the two.
Jack left things on an amorous, and open-ended note with Gibbs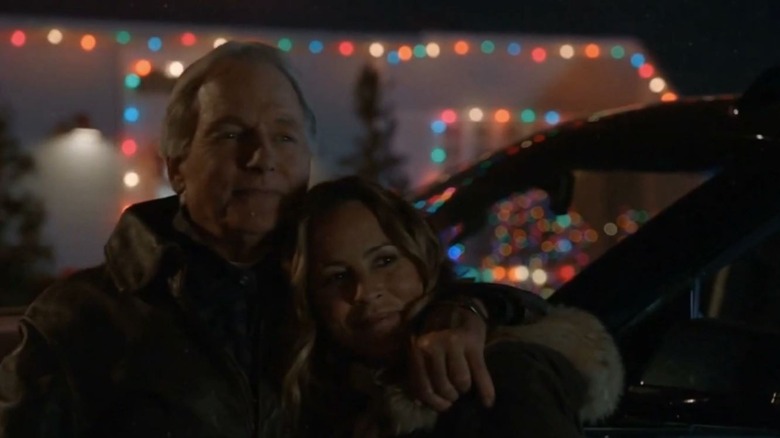 CBS Television
Regarding Jack's harrowing final moments on "NCIS," they came in season 18's eighth episode. Titled "True Believer," said episode found an already case-weary Jack jetting of to Afghanistan with Gibbs in tow after her own name came up in conjunction with a missing persons investigation involving four young women. As that case unfolded, it took a major toll on Jack. By episode's end, she'd decided that not only was it time to leave the NCIS behind, but that her talents could better be utilized helping the people of Afghanistan. 
Not punching a return ticket to the U.S. naturally meant Gibbs' and Jack's simmering "will they or won't they" story ended with a resounding "they won't." That doesn't mean things ended badly between the pair, however. In fact, quite the opposite is true, with the typically closed-off Gibbs admitting his feelings for Jack in vintage Gibbs fashion. In turn, Jack acknowledged the fire between them by telling Gibbs he's welcome to come back and visit her anytime. That invitation was met with the duo sharing a passionate kiss before saying their wistful goodbyes. And as far as goodbyes go, it was one of the best "NCIS" has executed to date — even if it did end one of the series' best ongoing relationships.