The NCIS Character You Likely Forgot Party Of Five's Scott Wolf Played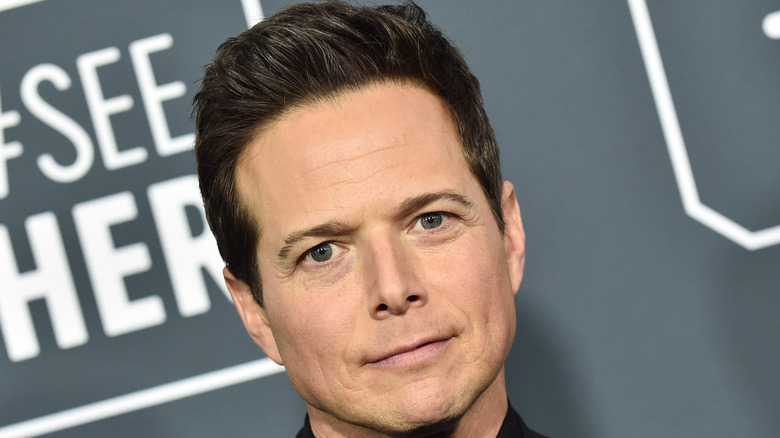 DFree/Shutterstock
Throughout the course of its many seasons on CBS, "NCIS" has had a variety of memorable special guest stars. From legends like Robert Wagner as Anthony DiNozzo Sr. to Jamie Lee Curtis as Dr. Samantha Ryan, the long-running police procedural has a particular proclivity for surprising its fans with imminently recognizable Hollywood stars.
One "NCIS" guest star you might have forgotten about is the Season 9 character played by Scott Wolf. Though Wolf is arguably best known for his role in all six seasons of "Party of Five," he has also worked on a variety of other productions since "Party of Five" ended in 2000 (via IMDb). 
Since then, Wolf has starred as a series regular in such television series as "Everwood," "V," "Perception," "The Night Shift," and "Nancy Drew." In between his roles on "V" and "Perception," Wolf also appeared in a total of three "NCIS" episodes (via IMDb).
Scott Wolf is introduced as FBI Agent Casey Stratton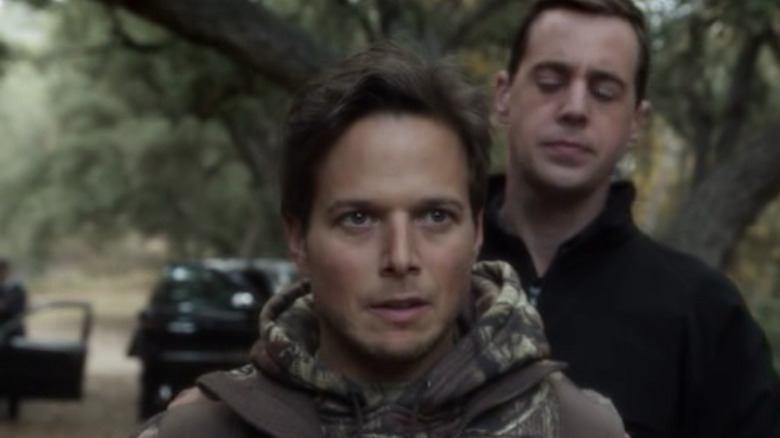 CBS
Originally, Wolf is introduced in "NCIS" Season 9, Episode 1 ("Nature of the Beast") as FBI Agent Casey Stratton (via IMDb). In the aftermath of a shooting ambush on three NCIS special agents, NCIS Special Agent Anthony DiNozzo (Michael Weatherly) is taken to the hospital with a minor head wound. During DiNozzo's recovery, Stratton introduces himself to NCIS Special Agent in Charge Leroy Jethro Gibbs (Mark Harmon) and requests to speak with DiNozzo about the shooting. Though he certainly couldn't have known all the details by this time, Gibbs' famous gut may have already had its suspicions during their very first meeting. Gibbs convincingly stonewalls Stratton, insisting that his intel is bad and DiNozzo is fine. By the end of his first episode, DiNozzo identifies Stratton as his attacker. Unfortunately, by this time, Stratton is already in the wind.
In Season 9, Episode 12 ("Housekeeping"), Stratton resurfaces at an NCIS crime scene in search of NCIS Special Agents DiNozzo and Erica Jane "EJ" Barrett (Sarah Jane Morris) (via IMDb). Luckily, the NCIS team manages to keep them safe and discovers that "Stratton" is actually named Jonathan Cole, a member of an elite special forces unit called "Phantom Eight." As NCIS special agents zero in on their target, it doesn't take long for Cole to up the ante considerably in his attempts to draw the two NCIS special agents out into the open. After a series of murders, Cole fires a rocket launcher at a safe house he believes DiNozzo and Barrett are holed up in. Luckily, Cole's intel is quickly proven to be illegitimate as his targets are actually safe and sound in a different location entirely. After a drawn-out chase, Cole reluctantly surrenders himself to NCIS agents.
Jonathan Cole, villain or hero?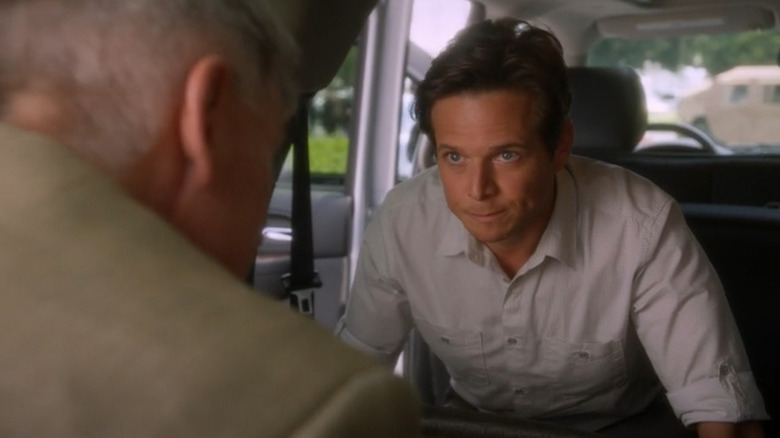 CBS
Wolf makes his final appearance as the character in Season 9, Episode 24 ("Till Death Do Us Part"), at the tail end of the Harper Dearing (Richard Schiff) story arc (via IMDb). Dearing, the wealthy CEO of a tech company, serves as the primary antagonist of Season 9, after his son, a United States Navy sailor, is killed in the line of duty. At the beginning of the episode, NCIS Director Leon Vance (Rocky Carroll) is kidnapped and abruptly released without explanation, causing the NCIS team to investigate the purpose of the brief kidnapping and whether or not Dearing is involved.
As the NCIS investigation hits continuous roadblocks, Gibbs decides to get a little creative. He has Cole transferred from his prison cell to interrogation and attempts to recruit him to assist in their efforts against Dearing. Though Cole appears somewhat skeptical of the offer, he quickly comes to side with Gibbs and it, telling Gibbs that the threat of death "isn't the downside, it's the fun." Sadly, Gibbs and Cole's planned operation against Dearing proves unsuccessful and they walk away empty handed.
Later, while a handcuffed Cole sits in the NCIS bullpen, Gibbs and Vance come to the conclusion that Dearing has planted a bomb in the director's vehicle, the sole purpose of his prior kidnapping. After the two locate the device, Cole urges Gibbs to leave, while he will attempt to disarm the explosive. Mere seconds after Gibbs departs the vehicle, Dearing's bomb explodes, killing Cole and numerous other NCIS personnel. While all series regular cast members manage to survive, the emotional ramifications of the incident have a severe impact on NCIS Chief Medical Examiner Donald "Ducky" Mallard (David McCallum), who suffers a heart attack upon hearing the news.
As a result of Cole's very apparent death in this episode, we think it's safe to assume we won't ever see him on "NCIS" again.