Jordan Klepper's Comedy Central Series Gets A Premiere Date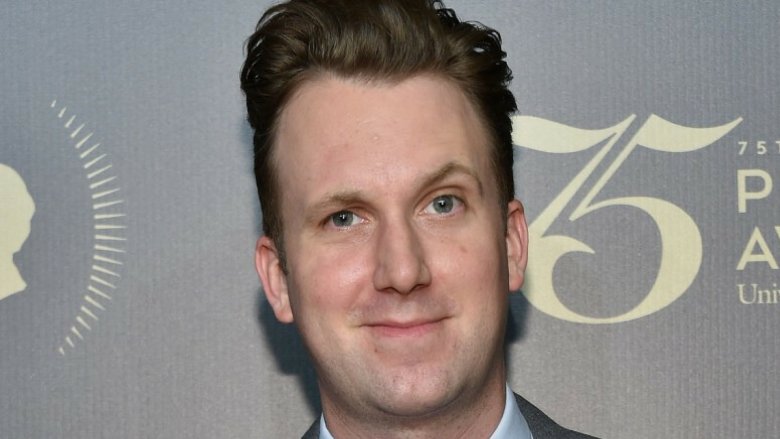 Getty Images
We finally have a little bit more information about the format of Jordan Klepper's upcoming Comedy Central late-night show. According to Entertainment Weekly, the show will be titled The Opposition With Jordan Klepper and will look to "satirize the hyperbolic, conspiracy-laden noise machine that is the alternative-media landscape on both the right and left." 
The show will hit the airwaves on Sept. 25 at 11:30 p.m., taking over the slot formerly occupied by The Nightly Show with Larry Wilmore. Wilmore was the last to try to revitalize the 11:30 p.m. slot, which successfully launched Stephen Colbert's The Colbert Report; however, his show was canceled last August due to declining viewership.
Klepper joined The Daily Show back in 2014, when Jon Stewart was still hosting. A fan-favorite for his hilarious field pieces, Klepper already had experience behind the desk when he was given his own show, having filled it for Trevor Noah last October. Comedy Central previously described the goal of his new show as looking to "embrace and define the chaos of our country by channeling Klepper's steadfast attitude that institutions are to be trusted less than the lies of the mainstream media."
Comedy Central's late-night is currently in flux, with Chris Hardwick's @midnight recently getting canceled. However, they have found success with Anthony Atamanuik's The President Show, which recently Variety reports was recently given an order for seven additional episodes. The show, which currently occupies the 11:30 p.m. time slot on Thursdays, will move to midnight when Klepper's series premieres.
Now that Klepper's show has a title, a premiere date, and a description, we should start hearing more about it soon. For now, read up on the untold truth of The Daily Show.