Jordan Klepper Lands Post-Daily Show Time Slot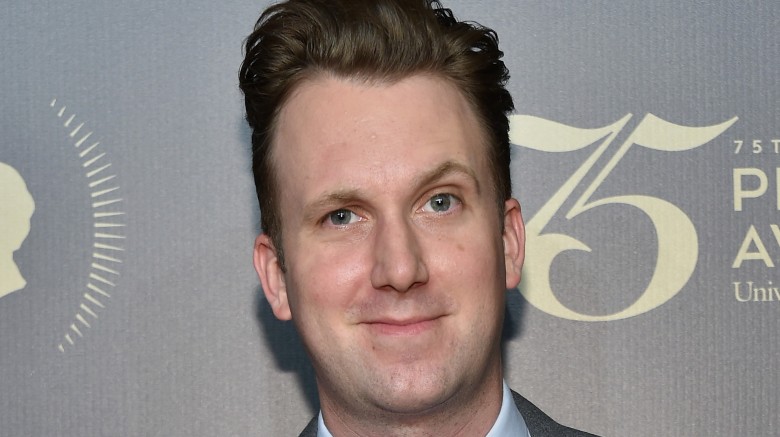 Getty Images
The next person to try to live up to the difficult task of filling Stephen Colbert's former time slot will be The Daily Show correspondent Jordan Klepper. According to The Hollywood Reporter, Klepper has been awarded the 11:30 p.m., post-Daily Show spot (previously held by The Colbert Report and The Nightly Show with Larry Wilmore) to host his own series Mondays through Thursdays beginning in the fall.
The Nightly Show struggled to keep The Daily Show's audience, leading to its cancelation in August less than two years after it premiered. The time slot is currently occupied by Chris Hardwick's @Midnight as the network looked for a replacement.
The execs believe Klepper is the right man for the job. He joined The Daily Show as a correspondent in 2014, and he quickly became a fan favorite for his hilarious field pieces. He also already has experience behind the desk, as he filled in for host Trevor Noah last October. Klepper's new series, which has yet to be named, is still in the very early stages of development, but he is expected to keep his Daily Show persona, implying that the show will have a similar tone to The Colbert Report. The network said the show "will look to embrace and define the chaos of our country by channeling Klepper's steadfast attitude that institutions are to be trusted less than the lies of the mainstream media."
Comedy Central president Kent Alterman said, "Jordan's talent has become so increasingly obvious it would take a real fool to not offer him this opportunity."
Klepper is honored to have the time slot. "The choice to entrust me with the 11:30 p.m. time slot is both incredibly humbling and deeply disturbing," he said. "Without a doubt, it has utterly destroyed my confidence in Comedy Central's decision-making acumen. Dear God, now I have to work with these fools."
Klepper's new show will join the recently ordered The President Show, which will be hosted by comedian Anthony Atamanuik in character as Donald Trump. The show will launch in the 11:30 p.m. time slot on April 27, but will likely move to a different time should it still be on the air when Klepper's series premieres. While we wait for the shake-ups in Comedy Central's late night lineup to begin, take a look at some TV show cancelations that were actually a big mistake.