The Cobra Kai Character Fans Want To See More Of In Future Seasons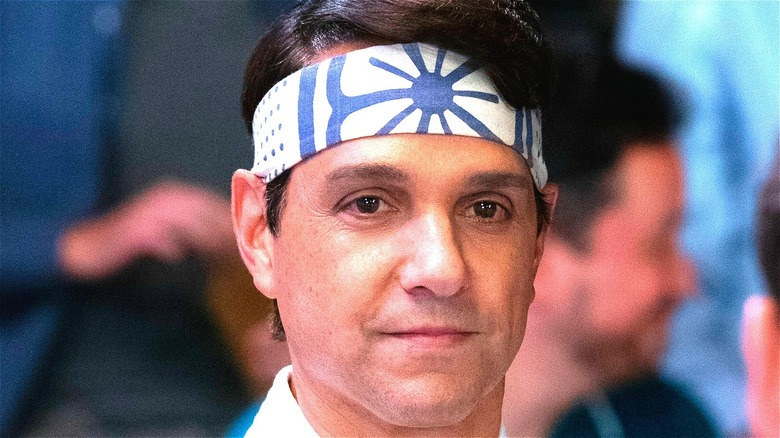 Netflix
Whether it calls YouTube or Netflix home, "Cobra Kai" has always had a lot to offer the "Karate Kid" narrative. It finally reveals to viewers what became of martial arts prodigies like Daniel LaRusso (Ralph Macchio) and Johnny Lawrence (William Zabka) decades after their teenage rivalry began, and shows how the world around them has changed beyond the 1985 All Valley Karate Tournament. In doing so, the series has introduced fans to a host of new characters who have decided to carry on the legacy of the Miyagi-Do and Cobra Kai dojos in the modern day.
As far as the young cast goes, a handful of names have become standouts during their time on "Cobra Kai." Johnny's longtime neighbor and Cobra Kai notable Miguel Diaz (Xolo Maridueña), Daniel's daughter Samantha LaRusso (Mary Mouser), and new Miyagi-Do recruit Eli "Hawk" Moskowitz (Jacob Bertrand), to name a few, are now valuable pieces of the franchise puzzle. Nevertheless, tenured "Karate Kids" fans still tune in to see what the series' veterans are up to, even if the majority of them now take a backseat to the new recruits.
In terms of "Karate Kid" legacy characters that viewers want to see appear on "Cobra Kai" more often in the coming years, one name stands out from the pack.
Cobra Kai viewers hope to see more of Bobby down the line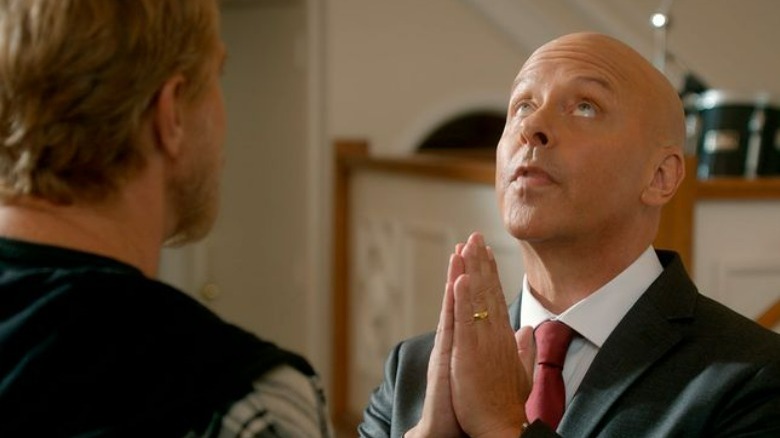 Netflix
Throughout its four existing seasons, "Cobra Kai" has brought back numerous names from the "Karate Kid" series. For instance, Cobra Kai figurehead John Kreese (Martin Kove) has become especially important to the overall story, but not every returning face has made such a splash. Case in point, Bobby Brown (Ron Thomas), who made his franchise debut in the first "Karate Kid" film and returned in "Cobra Kai" Season 2. He took an active role in Johnny Lawrence's life for a spell but disappeared after Season 3 — something the fans aren't too happy about.
Redditor chuckingrox opened a thread asking their fellow "Cobra Kai" enthusiasts if they wanted to see Bobby return down the road. "They set him up as a perfect moral arbiter for Johnny and then he disappeared," they wrote, and they weren't alone. "Me too! It would be great to see Bobby and Daniel become friends! He could also help Daniel and Johnny to remain on good enough terms and also help settle relationship issues with any of the couples!" said Legitimate_Unit_9210, with many others agreeing that Bobby could still serve a narrative function.
E3CH0ES posited, "Maybe in season 5 if/when Johnny returns he can ask Bobby for help with eagle fang," and Dadgummit_Lab210 added, "Yes. He's one of the most compelling characters in this series." On the other hand, some Reddit users like jrobotbot aren't so sure he belongs in the series. "Cobra Kai is a series about people who don't make wise decisions. Main characters are people who miss things, communicate badly, and lose their cool at exactly the wrong time," they explain, noting that Bobby being the counterpoint to it all makes him an unnecessary inclusion.
Regardless of where you stand, it was great to see Ron Thomas come back to the role of Bobby Brown for "Cobra Kai." Only time will tell if there's more to his story or if we've seen the last of the former Cobra Kai dojo mainstay.