Cobra Kai's Martin Kove Had Major Reservations About Season 4's New Villain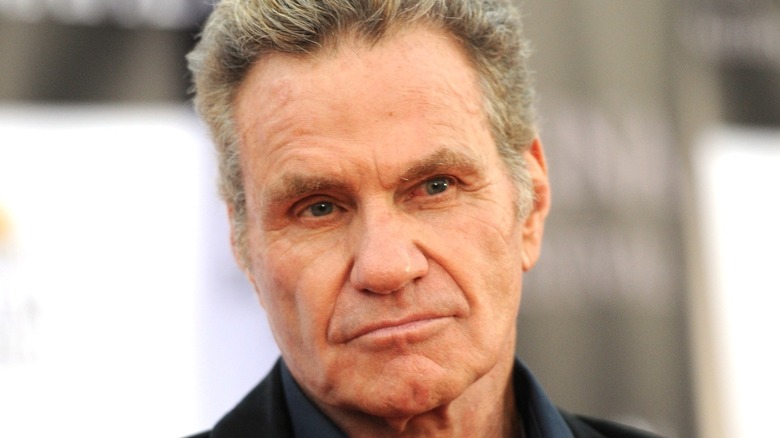 Albert L. Ortega/Getty
Season 4 of "Cobra Kai" is officially out on Netflix, meaning actor Martin Kove is back to his evil, no good ways as sensei John Kreese. But there's another sadistic "Karate Kid" villain who's joined the spin-off series for the new season — none other than Terry Silver (Thomas Ian Griffith), from "Karate Kid III." And apparently, Kove initially wasn't too pleased about the character's arrival.
"You're bringing another heavy into the show, and I had mixed feelings about that, to be perfectly honest," said the "Cobra Kai" regular while speaking to Entertainment Weekly. Since Season 1, Kove's Kreese has served as the show's big bad after initially signing on as a guest (via Deadline). He eventually takes over the Cobra Kai dojo from Johnny Lawrence (William Zabka) and begins training new students. At the end of Season 3, Kreese contacts Silver, an old military buddy of his, and asks him to team up like they did in "Karate Kid III," but his former friend declines at first, claiming he's found peace. Of course, this all goes out the window in Season 4, and "Cobra Kai" viewers are treated to some classic Terry Silver in all his malevolent glory.
So what did Kove, who's played Kreese since the first "Karate Kid" film arrived in theaters in 1984, have reservations about when it came to Silver's arrival?
Kove worried that Terry Silver would steal his thunder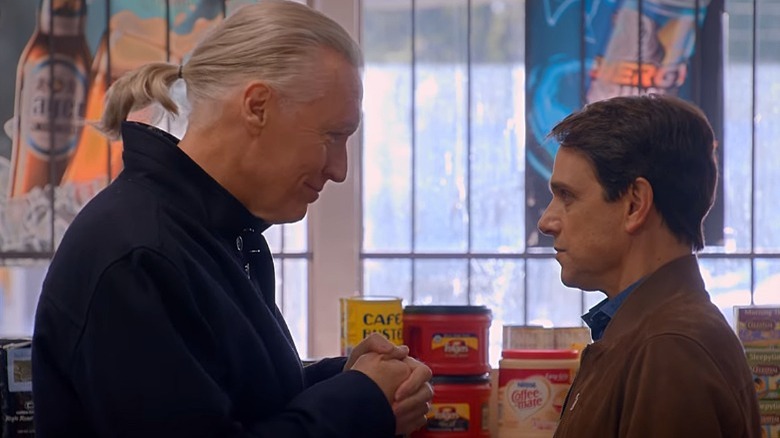 Netflix
According to Martin Kove, when the "Cobra Kai" baddie first found out about Thomas Ian Griffith's return as Terry Silver, he thought for sure he was about to be pushed out and overshadowed.
"I don't like another guy coming in stealing some of the thunder from [my] darkness," Kove told EW. But he would eventually come around. "It seems that it would shed a lot more light on my character if someone else was causing all the problems," the actor explained. "I couldn't be barking, 'Let's get Eagle Fang! Let's defeat Miyagi-Do!' in front of my dojo anymore. I was doing that [in] Season 1, Season 2, Season 3. We needed some fresh elements in the show."
In Season 4 of "Cobra Kai," Kove's John Kreese winds up experiencing a noticeable character change that culminates with him trying to do the right thing as a sensei. It would appear that Griffith's arrival as Silver may have been to actually help guide Kreese along his ongoing character arc and redemption story, rather than hold him back as a villain. "I don't look at him as a villain," Kove told Page Six in January 2021. "I look at him as a misunderstood character."