Seal Team Paramount Plus Movie - What We Know So Far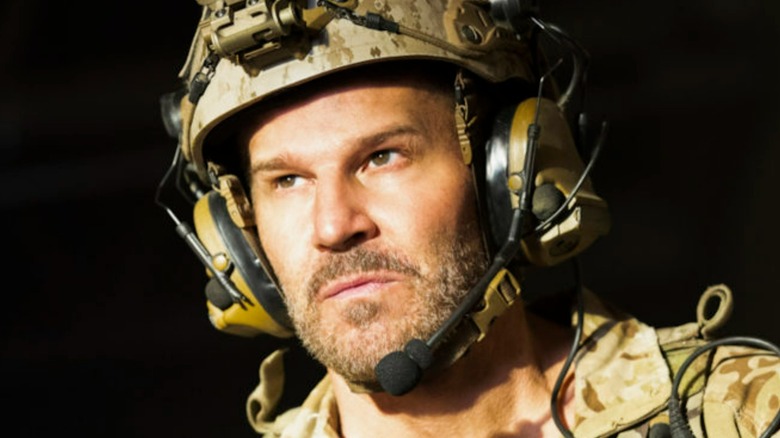 Paramount+
Though it's not necessarily on the same level as giants like Netflix or Disney+, Paramount+ has a stacked streaming library of its own for subscribers to enjoy. It boasts an extensive backlog that includes everything from "Rugrats" to "Blue Bloods," as well as a burgeoning selection of original titles like "1883." Of course, adaptation is key to remaining a steady and successful presence in the increasingly crowded streaming landscape, so Paramount+ hasn't shied away from adding new offerings whenever possible. Case in point, "SEAL Team" departed CBS for the streamer with its fifth season.
Benjamin Cavell is the mastermind behind "SEAL Team," which debuted on the small screen in September 2017. The series follows Bravo Team of the United States Naval Special Warfare Development Group as they take on various assignments across the globe. They never quite know what to expect out of their latest mission, but they're more than willing to put on a brave face and see it through to the end — an attitude that leaves lasting effects on them and their loved ones. This premise has propelled the show for multiple seasons so far, but that's just the tip of the iceberg.
According to The Hollywood Reporter, a "SEAL Team" movie is in development at Paramount+. Here's what we know about the project so far.
The SEAL Team movie will expand on the television series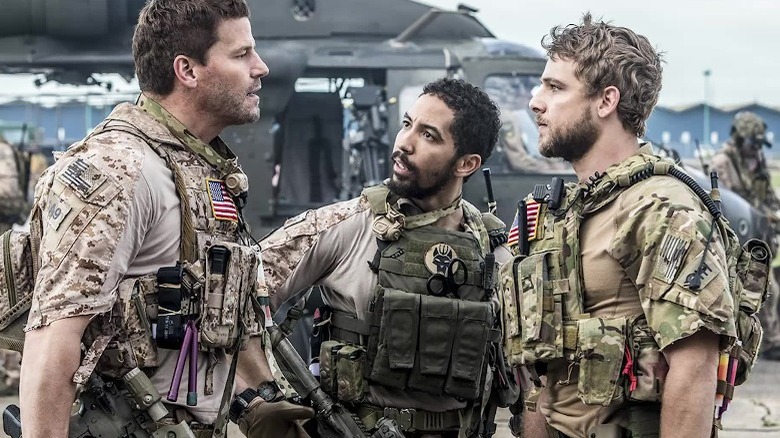 Paramount+
As "SEAL Team" fans eagerly await the conclusion of the show's fifth season, as well as the arrival of Season 6, they can now board the hype train for the "SEAL Team" movie. According to the February 15, 2022 report, Christopher Chulack and Spencer Hudnut — who have worked on the series extensively since its inception — will executive produce the project alongside David Boreanaz. Boreanaz leads the "SEAL Team" show as Jason Hayes, though whether or not he'll return to the role for the movie is still unknown.
Since casting and plot information remains a mystery, all fans currently have to speculate on is the film's overall mandate. The Hollywood Reporter states that the "SEAL Team" movie hopes to "expand the storytelling universe" set forth by the TV series. What exactly this means is anyone's guess, but it stands to reason that fans are in for a new perspective on the franchise in some form or fashion. Surely more news pertaining to the project will make its way to the public in the coming months.
Information may be scarce at the time of this writing, but there's no denying how exciting the prospect of a "SEAL Team" movie is. One can only hope its premiere isn't too far away.