The Most Heartbreaking Criminal Minds Episode From Season 3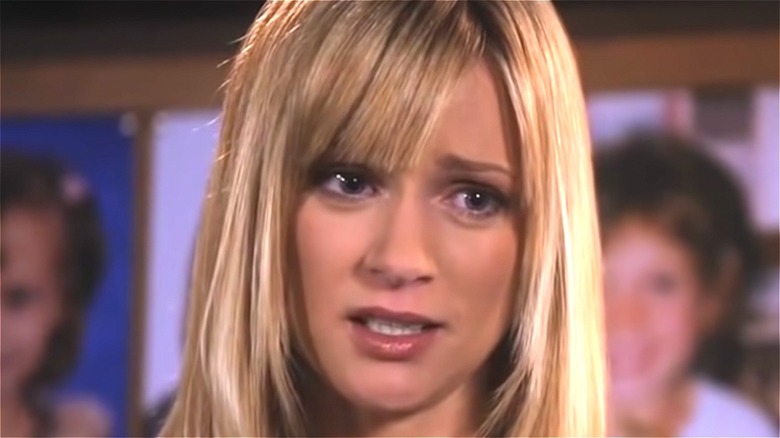 CBS Television Distribution
With an incredible 324 episodes over 15 seasons (and more on the way), it's a considerable challenge to determine specific "best" and "worst" episodes of CBS' crime procedural "Criminal Minds." The category of "Most Heartbreaking" is doubly difficult, given the many personal tragedies that befell the members of the Behavioral Analysis Unit. Each season seemed to target a BAU agent for a particularly horrific storyline that left them shattered.
There were few dry eyes when Hotch (Thomas Gibson) listened to his ex-wife's murder in Season 5. Fans reached for the Kleenex in Season 2 as Agent Derek Morgan (Shemar Moore) recounted his traumatic youth. David Rossi (Joe Mantegna) faced his own heartbreak with the death of his first wife in Season 7. One of the series' most poignant episodes, and certainly the most heartbreaking of Season 3, is aptly titled "Penelope," and it put everyone's favorite queen of tech, Penelope "Baby Girl" Garcia (Kirsten Vangsness), through one of the most trying events of her life.
Garcia has the worst first date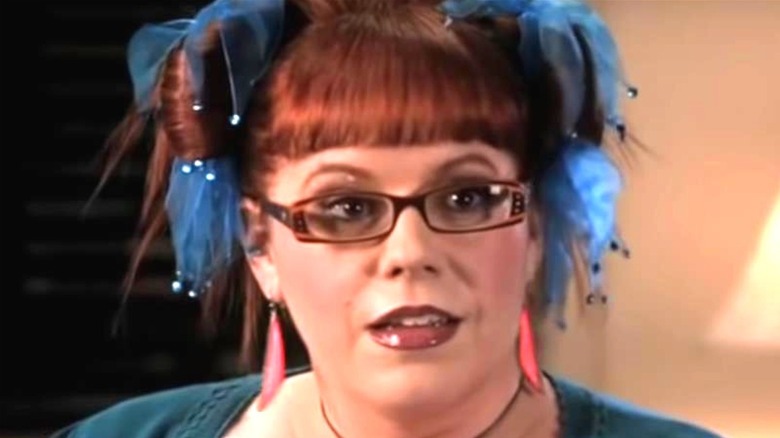 CBS Television Distribution
The start of the "Criminal Minds" episode "Penelope" picks up seconds after the cliffhanger ending of the previous episode, "Lucky." In that episode, Garcia is eagerly looking forward to her first date with James Colby Baylor (Bailey Chase), a man she met in a coffee shop. As she heads to work, she's clearly elated, repeatedly mentioning Colby's "smoking hot" looks. Garcia also confides in Morgan that she's not typically the kind of girl smoking hot guys approach.
The end of "Lucky" sees Colby walking Garcia home after their date. Her attraction to him seems reciprocal as he leans in for a first kiss, before awkwardly switching to a tender hug. After they part, a smiling Garcia begins to climb the steps to her front door, stopping when Colby calls out to her. When she turns to him, he says, "I've been thinkin' about doin' this all night." Colby then raises a gun and fires a bullet at point-blank range into Garcia's chest.
Garcia doesn't see danger like her colleagues do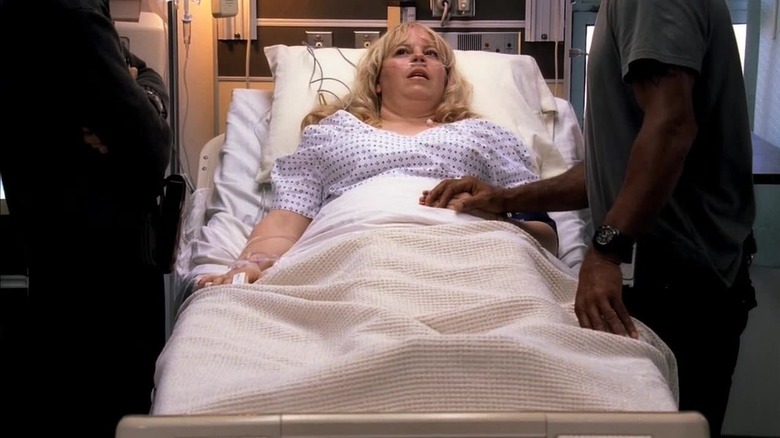 CBS Television Distribution
The first scene in her eponymous episode begins with Penelope Garcia bleeding on the sidewalk as EMS arrives to rush her to the hospital. In the operating room, Garcia flatlines, requiring the medical team to shock her back to life. As the doctor explains to the BAU waiting in the hospital, the bullet was a centimeter away from ripping through Garcia's heart. Not only is she lucky to be alive, but the doctor expects her to leave the hospital in a matter of days.
When she regains consciousness after life-saving surgery, Garcia tells the team about the date. By her tone and demeanor, it's clear she feels like a fool for believing Colby was actually interested in her. She struggles to remember clear details, in part due to the morphine in her system, but also because, as she says, she doesn't always see danger like the rest of the team — all trained profilers.
By the time Garcia departs the hospital, five days have passed, and the BAU is no closer to finding her killer. Uneasy about leaving her alone, despite having a police officer guarding the building, Morgan refuses to leave her side.
Garcia is threatened again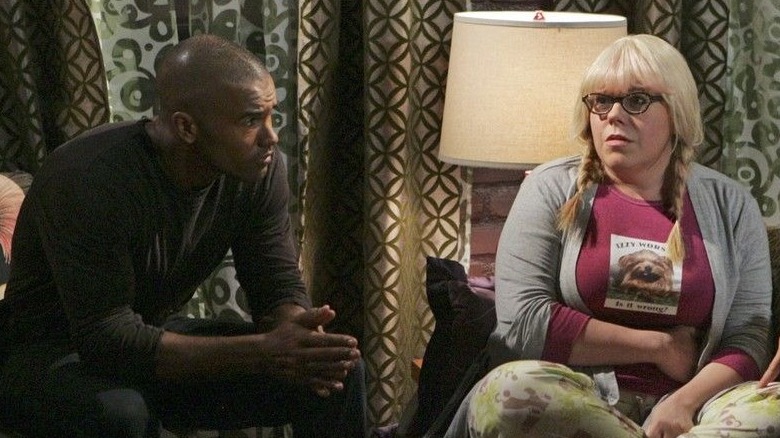 CBS Television Distribution
A few short hours later, Colby — who knows Garcia survived the shooting — arrives at her apartment and kills the officer outside. Woken by the shot, Morgan immediately races into action, tucking Garcia into a corner and giving her his backup gun before heading out to the hall and exchanging bullets with the killer. Once again, though, Colby escapes capture.
Eventually, the pieces begin to fall together. Colby, whose real name is Jason Clark Battle, is a sheriff's deputy with a secret habit of shooting people and then "rescuing" them to garner personal fame. On a few occasions, his habit resulted in the death of his victims. He targeted Garcia because she'd been digging into those cases and was getting a bit too close to discovering the truth.
The overconfident killer meets his end when he goes to the BAU, claiming to be on official business when in truth he intends to delete Garcia's incriminating files. When the team realizes he's the shooter, a brief standoff occurs that ends with Agent JJ Jareau (A. J. Cook) shooting Battle in the head.
Garcia is the series' happy person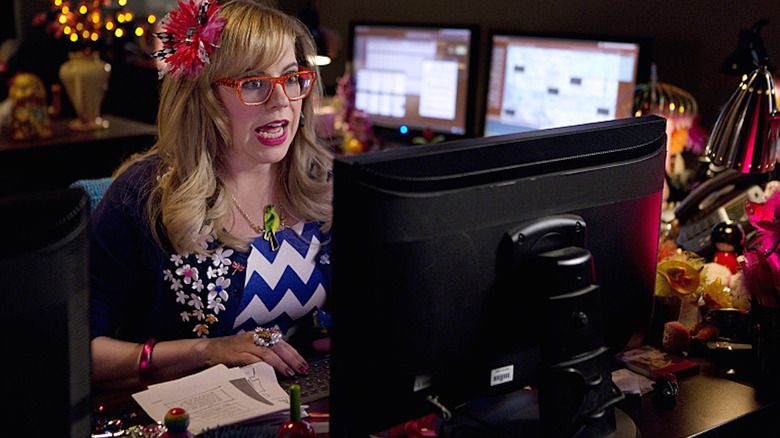 CBS Television Distribution
Late last year, Vanity Fair named "Penelope" one of the top 10 episodes of "Criminal Minds," and it's easy to see why. From the start of the series, she is depicted as the lone member of the BAU with a sunny disposition as their default. Despite days filled with bloody crime scenes and sadistic killers, Garcia always manages to find the rainbow after the storm. Her scenes were typically a much-needed respite from the carnage. For viewers, seeing such severe physical harm done to a fan-favorite character was an incredible blow.
Compounding the heartbreak is the emotional damage Garcia endured after the attack. Within the span of hours, she went from first-date giddiness to bleeding out on a sidewalk. Given her initial shock over Colby's interest in her, his betrayal only reinforced Garcia's insecurities.
Fans are clearly drawn to the episode, which currently holds an 8.4/10 rating on IMDb, the second-highest-rated episode of the season. "Criminal Minds" is known for its dark themes and frequent tragedy, but Garcia's experience makes the self-titled episode the most heartbreaking episode of Season 3.