The Heartfelt Bill Murray Dramedy Winning Over Netflix Fans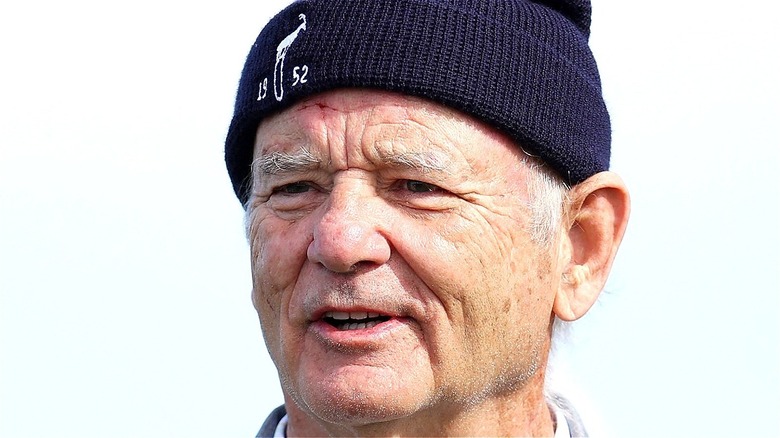 Jed Jacobsohn/Getty
There are many Bill Murray movies that are regarded as classics, and with streaming services nowadays, it's easier than ever to access the legendary actor's film catalog with just the touch of a button. 
Take Netflix, for instance. As of the time of writing, generations of Murray fans are able to gather 'round and watch some of the Hollywood funnyman's greatest work, including "Stripes" and "Caddyshack," through the popular streamer. There's even "Osmosis Jones" for those who may be interested. However, lately, there's been one movie that doesn't quite have the same reputation as other Murray classics that has, nonetheless, been winning over Netflix audiences more than the others. 
Launching itself onto Netflix's list of the Top 10 Movies in the U.S., this aforementioned Murray flick has managed to start making waves again nearly a decade after its original release. The 2014 dramedy features Murray starring alongside a few other noteworthy actors. It currently has a 77% Tomatometer score on Rotten Tomatoes, with critics citing Murray's performance as one of the movie's biggest draws. 
Netflix users can't stop watching St. Vincent
Starring Bill Murray and Melissa McCarthy, Theodore Melfi's "St. Vincent" has been able to claw its way onto the Netflix Top 10 movie list. The film is a classic odd-couple comedy, with Murray playing the titular Vincent, a character described by IMDb as a "misanthropic, bawdy, hedonistic war veteran," and Jaeden Martell playing young outcast Oliver, who lives next door to Vincent with his mother, played by McCarthy. Naomi Watts and Terrence Howard also star, but it's ultimately Murray who steals the show. 
Simon Crook of Empire Magazine called "St. Vincent" one of the actor's "finest, funniest, meatiest performance since 'Lost In Translation.'" In the movie, Murray's Vincent forms a bond with his adolescent neighbor, which culminates in Oliver trying to make Vincent an official saint in the eyes of his school as part of a class project.
Thanks to Netflix, people who might have missed "St. Vincent" the first time around can still enjoy it now all these years later. "St. Vincent is an underrated Bill Murray movie," wrote Twitter user @OhioBIkeLawyer. "Watched the movie on Netflix last nite," replied @MarianneCorbett. "Loved it."