John Bradley On What Made Game Of Thrones A 'Dream Job' - Exclusive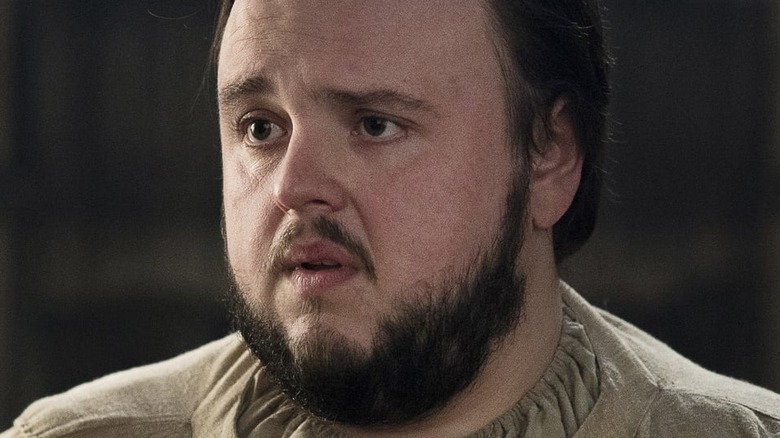 HBO
If you told John Bradley back in 2010 that his first job straight out of acting school in his native Manchester, England would be as a regular character on not just one of the biggest TV series of the 21st century, but a genuine pop culture event, he probably wouldn't have believed you.
That's exactly what happened: just three months after he graduated from Metropolitan University's Manchester School of Theatre with his degree in acting, Bradley went on his very first audition and came back with the part of Samwell Tarly — admitted coward, keenly intelligent scholar and loyal sidekick to potential kings — on "Game of Thrones," the sophisticated, adult-oriented HBO fantasy series based on George R.R. Martin's series of novels known collectively as "A Song of Ice and Fire."
The show ran for eight seasons and, despite immense controversy and disappointment with its final stretch of episodes, became one of the most talked-about and widely popular TV series in the world, with Samwell often high on lists of its most beloved characters.
With the show ending in May 2019, Bradley — after taking a year off — has moved on, with featured roles in two new movies, "Moonfall" and "Marry Me," and another big TV show on the horizon as well. As for the legacy of "Game of Thrones," Bradley tells Looper in an exclusive interview, "I think that we set a new benchmark for that appointment TV that the whole world was fixated on."
John Bradley on what Game of Thrones meant to him and the world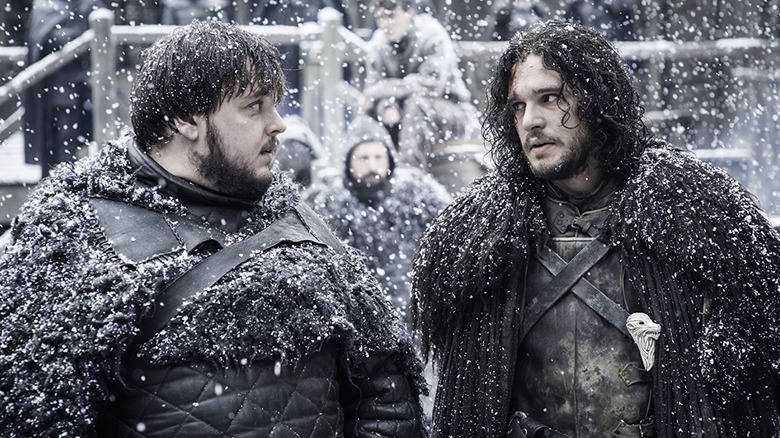 HBO
For John Bradley, landing "Game of Thrones" fresh out of school was the definition of a "dream job" for many reasons. "It was not even just about the material, which was wonderful, and not just about the amazing people that I got to work with along the way," he tells Looper. "But also it was a big American show that eventually turned into the biggest show in the world, but it was only filmed in Northern Ireland. It's not like we had to move ourselves across the Atlantic Ocean for a decade."
Bradley is also adamant about the effect he thinks his "dream job" had on audiences around the globe. "What it's left us and what it's left the world is that it broke a mold when it came to a TV show that gets the whole world talking," he explains.
"The thing about 'Game of Thrones' is, if there was a new episode on a Sunday, the world was talking about it on the Monday," he continues. "There are so many shows like that now, the huge global phenomenons like 'Squid Game' and the Marvel things that are on Disney+ and the 'Star Wars' things and all that kind of stuff ... I think that we set a new benchmark for that appointment TV that the whole world was fixated on."
Bradley recently reunited with "Thrones" showrunners David Benioff and Dan Weiss for an upcoming limited series based on the award-winning sci-fi novel "The Three-Body Problem," and thinks that the duo may have another must-see series on their hands: "There are parts of 'The Three-Body Problem' ... that make 'Game of Thrones' look like very safe ground," he hints. "If [Benioff and Weiss] manage to pull off 'The Three-Body Problem,' it's going to be one of the most extraordinary achievements we've ever seen on TV."
"Moonfall" is now playing in theaters.