3 Body Problem Release Date, Cast, Plot, Teaser Trailer And More Details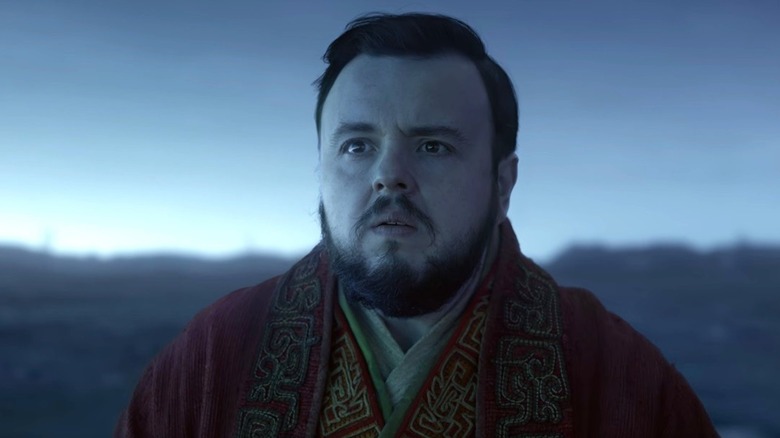 Netflix
Since "Game of Thrones" ended in 2019, there's been a massive hole in the TV landscape, waiting to be filled by a grand, high-quality, escapist series. Fortunately, the next big thing in very big TV will be arriving soon, in the form of a sci-fi show produced for Netflix by the very same team that brought "Game of Thrones" to television. 
"3 Body Problem" will adapt "The Three-Body Problem," the first in the acclaimed "Remembrance of Earth's Past" trio of novels by Chinese author Liu Cixin. The books have received numerous accolades, including the Hugo Award for best novel — given to outstanding works of speculative fiction. These tales concern major events of Earth's past and how they set humanity off on a new path, one that involves communing with aliens and dealing with the ramifications of an extraterrestrial invasion.
There's a lot to explore in the "Remembrance of Earth's Past" books, and a sprawling Netflix series will certainly allow showrunners the ample space and time to do so. Here's everything we know so far about "3 Body Problem."
When will 3 Body Problem be released?
Producing a far-reaching, big-budget science-fiction epic told in a multi-episode format isn't an inexpensive or swift venture. Netflix's "3 Body Problem" is a big and bold endeavor — one that's taken producers more than three years to complete. 
"Game of Thrones" creators David Benioff and D.B. Weiss announced in September 2020 that "3 Body Problem" would be the first series they'd work on under a newly arranged deal with Netflix.  Casting for major roles wasn't finalized until more than a year later, in October 2021, and filming began sometime after, with Netflix releasing a glimpse of footage in June 2023 at a company-sponsored Tudum event in Brazil. There, we learned we'd be getting an eight-episode season of "3 Body Problem," but when will we actually see it?
Originally marked for January 2024, Netflix later decided to push back the release by a few weeks. According to an announcement made during its "Geeked Week" event in November 2023, "3 Body Problem" will hit the streamer in the United States on March 21, 2024.
What is the plot of 3 Body Problem?
In Liu Cixin's sci-fi book series "Remembrance of Earth's Past," the action unfolds slowly, over many decades, and ultimately affects everyone on Earth. That far-reaching and ambitious storyline will carry over into Netflix's small-screen adaptation of the first novel, "3 Body Problem." According to the official if vague synopsis provided by Netflix, the plot begins when a young woman in 1960s China makes a crucial, ill-fated decision that ultimately causes problems for contemporary scientists. "As the laws of nature unravel before their eyes, five former colleagues reunite to confront the greatest threat in humanity's history," the logline explains.
At its core, "3 Body Problem" is about the first time human beings make contact with intelligent, extraterrestrial life. That's the fault of Ye Wenjie — a woman mourning her father's death during China's Cultural Revolution — who aids and assists the alien invasion. Meanwhile, around the globe, other humans plan on welcoming or dealing with the aliens in numerous other ways.
Who is starring in 3 Body Problem?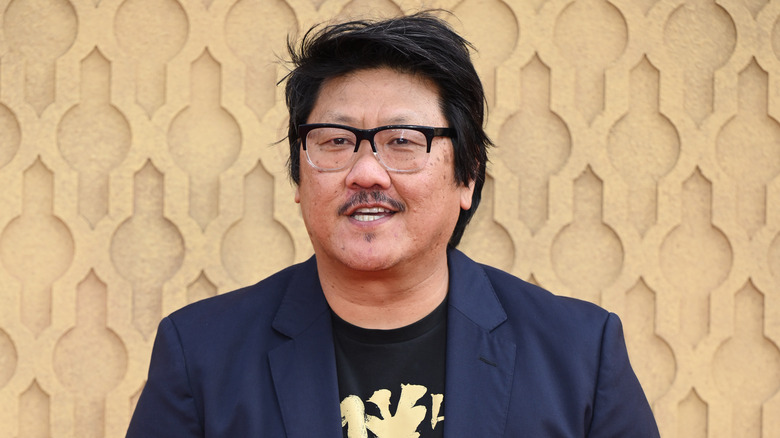 Karwai Tang/Getty Images
"3 Body Problem" looks to be a vast, science fiction epic, and it's based on a trilogy of novels featuring characters from all over the world. That means producers will require a large number of actors to fill out the cast for the upcoming Netflix series, and they've brought on a bevy of talented international performers.
Zine Tseng will make her major project debut, portraying the younger version of plot instigator Ye Wenjie. Rosalind Chao, recently seen in "Better Things," plays the character in her older years. Of the more recognizable and established actors in the cast, Benedict Wong — best known as Wong in the "Dr. Strange" movies and other Marvel Cinematic Universe entries — will play investigator Da Chi. Speaking of Marvel, we'll also see Tsai Chin, recently in "Shang-Chi and the Legend of the Ten Rings." 
Additionally, the series will feature John Bradley, Liam Cunningham, and Jonathan Pryce, all well known for their roles on "Game of Thrones" (Samwell Tarly, Davos Seaworth, and the High Sparrow, respectively). Rounding out the cast, we have Jovan Adepo of "When They See Us," Eiza Gonzalez of "Ambulance," Jess Hong of "Inked," Eve Ridley of "Peppa Pig," and Marlo Kelly of "Dare Me." Plus, the series will feature Alex Sharp of "The Curious Incident of the Dog in the Night-Time," Ben Schnetzer of "Y: The Last Man," Saamer Usmani of "The Mauritanian," and Sea Shimooka of "Arrow."
Who are the showrunners for 3 Body Problem?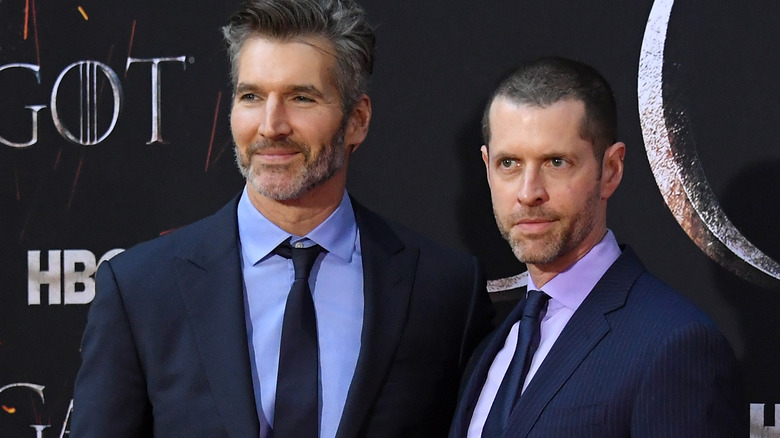 Mike Coppola/Getty Images
It's hard to execute a follow-up to a hit, particularly if it's a cultural phenomenon. Such is the case for David Benioff and D.B. Weiss, who developed George R.R. Martin's "A Song of Ice and Fire" novels into HBO's "Game of Thrones." One of the premium cable channel's most-watched series ever, the epic fantasy won 59 Emmy Awards and made the duo behind it very in-demand around Hollywood (even if fans were furious over the show's infamous ending). 
But while an alternative history show called "Confederate" was canceled amidst controversy and a deal to make a "Star Wars" movie fell through, Benioff and Weiss struck on something big with "3 Body Problem," an adaptation of Liu Cixin's sci-fi novel "The Three-Body Problem" and their first project under a lucrative deal with Netflix. As they did on "Game of Thrones," Benioff and Weiss will serve as both showrunners and executive producers on "3 Body Problem" while turning over the bulk of writing and directorial duties to their collaborators.
Who is writing and directing 3 Body Problem?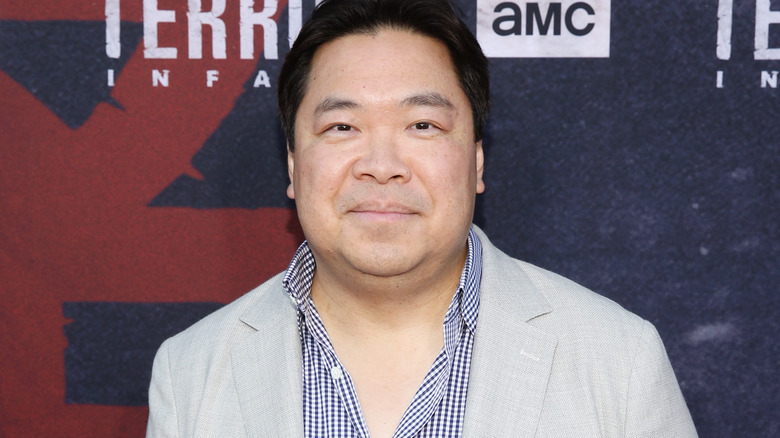 Jesse Grant/Getty Images
As David Benioff and D.B. Weiss will oversee all aspects of production, the individual writing of episodes will be handled by other accomplished TV scribes. Leading the writers' room is series co-creator and executive producer Alexander Woo, a 20-year small-screen stalwart with writing credits on shows including "Wonderfully," "LAX," "Sleeper Cell," "Manhattan," and "True Blood," as well as the made-for-TV film "The Immortal Life of Henrietta Lacks." Others on the "3 Body Problem" writing staff include Rose Cartwright, author of the book upon which the Max series "Pure" was based, and Madhuri Shekar, late of HBO Max's sci-fi show "The Nevers."
"3 Body Problem" will be directed in part by Derek Tsang. An actor in Hong Kong cinema, he's also a filmmaker, helming "Lover's Discourse," "Lacuna," and "Better Days," which won a slew of festival awards in 2020. Minkie Spiro is also helming some episodes, as she's a prolific director of prestige television. She's previously worked on "The Plot Against America," "Fosse/Verdon," and "Jessica Jones."
Is there a trailer for 3 Body Problem?
The teaser trailer for "3 Body Problem" is light on plot but heavy on imagery, mood, and eye-popping sci-fi happenings.
Set to ominous electronic music and a male narrator discussing the fear and promise of the unknown, viewers see primary character Ye Wenjie operating a massive and mysterious control panel as the action bounces through history and her memories, including the public shaming of her father and her sending messages into space. That's followed by a brief sequence of Benedict Wong's character uncovering a wall covered in blood-red timestamps and the message "I still see it." Along with scenes inside temples, tombs, and lakes of fire, we're given glimpses of a futuristic being, a shiny virtual reality headset, a partial solar eclipse, and shots of actors including Jovan Adepo, John Bradley, and Alex Sharp. Among the many striking images in the trailer are that of thousands of soldiers in traditional armor thrust into the air as if gravity has ceased to exist, as well as a lady slashing a sword toward the camera. 
Then in November 2023, Netflix released another tease of "3 Body Problem" — a full clip from the forthcoming series. Drawing viewers in by explaining a bit of its elaborate concept, the scene depicts Jess Hong's character hooking a man (John Bradley) into a mysterious, extremely next-generation virtual reality helmet. He puts it on and is suddenly wearing ancient clothing while standing in a desert, a pyramid looking down the horizon. Then he hears a female voice say "You were not invited" before a slash of a sword ends the clip.