The Phantom Menace Scene Terence Stamp Regrets Filming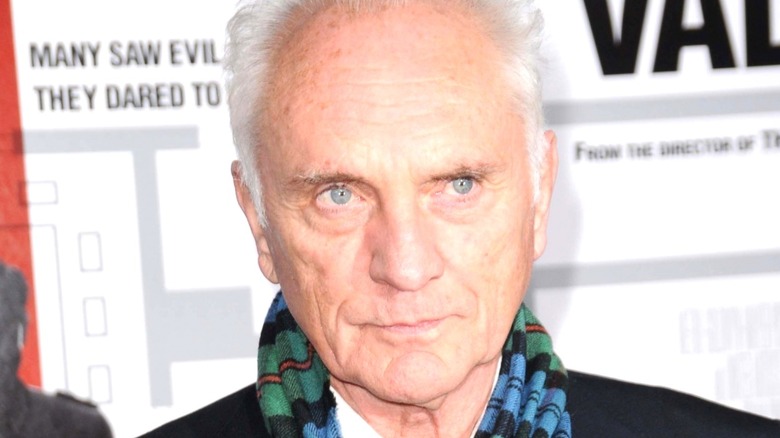 s_bukley/Shutterstock
The "Star Wars" universe has invited some of Hollywood's top talents to take part in the telling of stories from a galaxy far, far away ever since the universe was first brought to life by creator George Lucas in 1977. Major actors have sought after and expressed excitement over just bit parts in "Star Wars" movies, including James Bond lead Daniel Craig who asked for a stormtrooper cameo in "Star Wars: The Force Awakens" — a request that was granted (via comicbook.com).
Not every actor who has gotten the opportunity to play a role in "Star Wars," however, has enjoyed the experience. Terence Stamp, a Hollywood legend known for his role as General Zod in "Superman II" and work in other films like "Wall Street" and "Young Guns," was just one of those actors. The actor detailed his "boring" experience collaborating with Lucas and the strange reason he agreed to take a part in 1999's "Star Wars: The Phantom Menace," the film to kick off the franchise's divisive prequel trilogy.
Terence Stamp had a 'crush' on Natalie Portman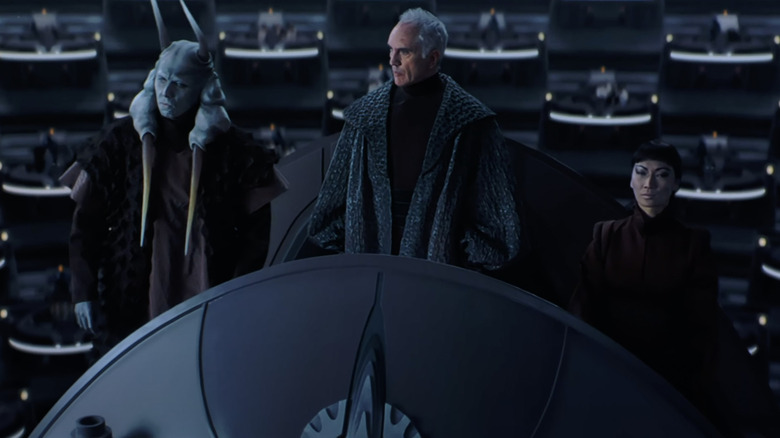 LucasFilm
One of the prequel trilogy's biggest roles was that of Queen Amidala (Natalie Portman), and the actress was still a teenager when filming the movie. Terence Stamp told Empire, though, that he was motivated to take on his role due to a "crush" on the teenage Portman, despite himself clocking in at around 60 at the time of the movie's filming.
"I must admit, I had a terrible crush on [Natalie Portman]," Stamp recalled (via IndieWire). His filming didn't even end up including Portman, and Stamp revealed he ended up performing opposite a piece of paper. "It was just pretty boring," he added. 
The actor also does not have fond memories of Lucas himself, a filmmaker he claimed is not "a director of actors" and a storyteller more interested "in stuff and effects." The British-born thespian also took issue with his unusual payment for the gig, saying he was even gifted a set of "Star Wars" stencils from Lucas for returning for a second day of unpaid work.
Stemp's scene with Portman features antagonist Palpatine (Ian McDiarmid) up to his usual manipulating ways as the Senate, led by Stamp's Valorum, discusses creating a commission to investigate claims of an invasion of the planet of Naboo. The scene ends with a vote of "no confidence" in Valorum as Supreme Chancellor, paving the way for Palpatine (secretly leading the Sith) to take more control. Stamp ends the scene looking as defeated as he sounded after the filming experience.