Sarah Paulson Joins M. Night Shyamalan's Unbreakable Sequel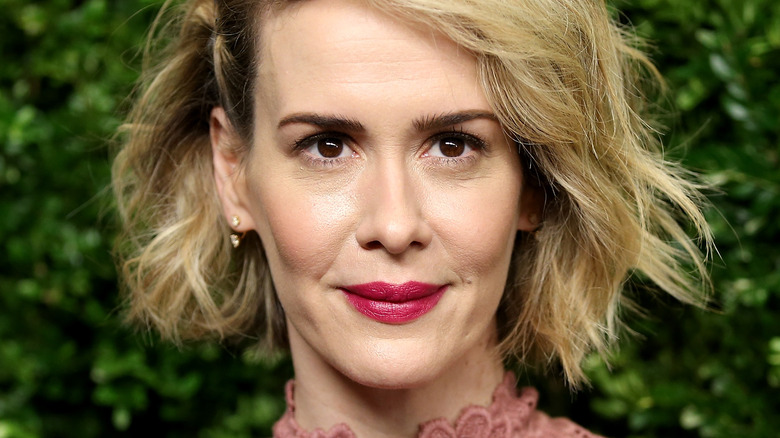 Getty Images
Contains spoilers for Split
The cast of the Unbreakable sequel keeps getting stronger.
Director M. Night Shyamalan announced on Twitter that American Horror Story actress Sarah Paulson has signed on for Glass. She joins Bruce Willis, Samuel L. Jackson, James McAvoy, and Anya Taylor-Joy.
Written by Shyamalan, Glass isn't just a sequel to 2000's Unbreakable, which starred Willis as a man who learns that he's a borderline superhero after a devastating accident, but it's also connected to last year's Split, which we learn takes place in the same universe during the final scene. Turns out that Split is actually the origin story of The Horde, McAvoy's villain with multiple personalities. Glass is named for Jackson's Unbreakable character, a comic book fan with brittle bone disease and questionable motives.
There's no word about Paulson's character in Glass, but she's the first notable addition to a roster already comprised of actors who will be doing return performances. She recently wrapped filming on the female-centric Ocean's Eight and is currently acting opposite Tom Hanks and Meryl Streep in Steven Spielberg's The Papers. Paulson also won an Emmy in 2016 for her performance as Marcia Clark in American Crime Story: The People v. O.J. Simpson.
We also know that she'll play a major role in the upcoming season of American Horror Story called American Horror Story: Cult. Watch a creepy, clown-filled teaser.
Glass is slated to arrive Jan. 18, 2019. In the meantime, find out what we hope to see in the movie.