The Most Difficult Makeup Effect American Horror Story Ever Pulled Off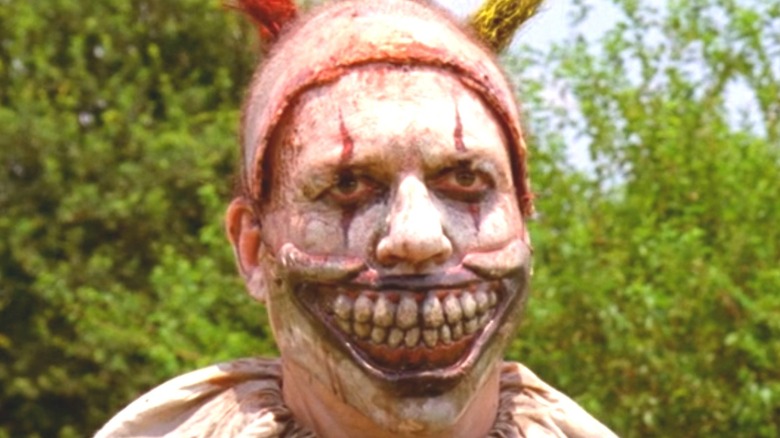 FX/Hulu
Full of vampires, haunted houses, and serial killers, "American Horror Story" depends on special effects to pull off its specific aesthetic. Every season of the FX series attempts to top the last, with more and more brutal depictions of torture, murder, and gore. While some moments on "American Horror Story" arguably go too far, the series does not work without a convincing amount of blood and horrific imagery.
This job could not be done without the resident makeup team, led by fearless artist Eryn Krueger Mekash. Mekash is a veteran in the entertainment industry, working with "American Horror Story" creator Ryan Murphy for almost two decades (via Awards Daily). Mekash has collaborated with Murphy on some of his most significant series, including "Nip/Tuck" and even "Glee." With eight Emmy Awards under her belt, there is no question that Mekash gets the job done. 
And even though — to her own admission — she "doesn't know how many projects" she's done with Murphy, there is one makeup effect that she is the most proud of.
Asylum proved to be the most complicated season of AHS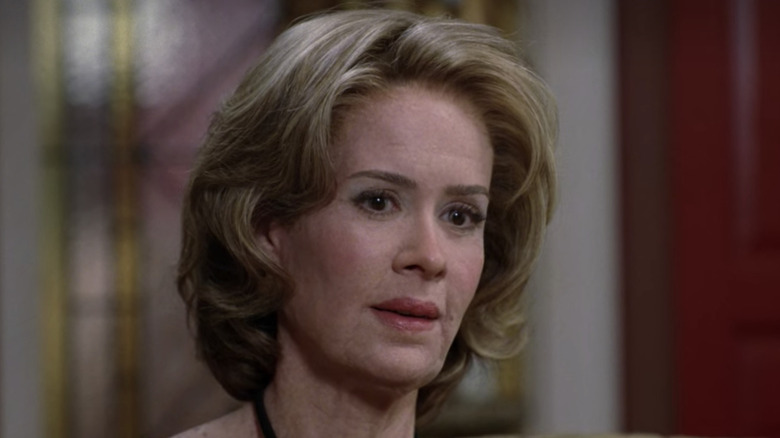 FX/Netflix
The most difficult makeup Mekash has done is also the most realistic. Mekash's collaboration with Murphy has made her no stranger to the more violent aspects of the industry. But it was Lana Winters's (Sarah Paulson) transformation in Season 2, "Asylum," that was the most challenging to get just right. 
In an exclusive interview for Assignmentx.com, Mekash details that aging Paulson elegantly into her 70s, for the scenes set in the present day, was no easy task. "She had to be very beautiful and a very successful woman. She had to be seventy-five, I think, and still retain how beautiful that [her character] Lana was as well. It couldn't just be an age makeup," stated Makesh.
Paulson stated that this was a distinct look that was "a plastic surgery age makeup, tight and older." Makesh stated that this was so difficult because of the reality. Instead of "full neck slashes," this was something where the audience could not suspend their disbelief, as Paulson's face would be on the screen not just for a split second, but for longer dialogue sequences. Knowing how Paulson looks as a young woman, her older look had to be believable. Ultimately, Makesh states that she is proud of how the final product came out.