The Ryan Murphy Actress Fans Want To See On AHS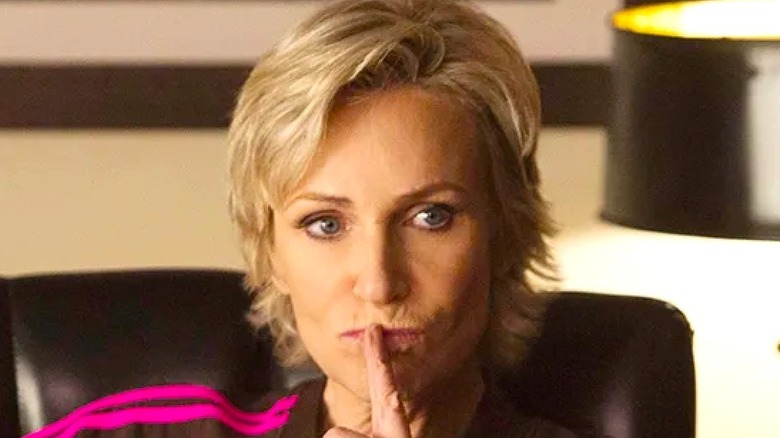 20th Century Fox Television
Over the course of the past two decades, few small-screen creators have had quite as much success, or been quite as prolific as Ryan Murphy. The famed writer-producer-director first earned raves for his cult hit medical melodrama "Nip/Tuck," which aired on FX from 2003 to 2010. Murphy then hit the big time in 2009 when his little high school musical series "Glee" became a smash hit beyond even his wildest dreams. In the years since that "Glee" breakout, Murphy has been lining up projects with staggering frequency, launching the beloved "American Horror Story" and "American Crime Story" anthologies, and backing a string of equally popular miniseries like "Feud: Bette and Joan," "Hollywood," "The Politician," and "Ratched," to name just a few.
Along the way, Ryan Murphy has worked with some of the biggest names in showbiz, many of whom he's worked with on multiple series. In a recent Reddit poll, fans of Murphy's vast small screen oeuvre voted on which of his former leading ladies they want to see re-team with the creator on his hit horror anthology show "American Horror Story." It isn't surprising that the actor they chose is one of cinema's most iconic scream queens.
Jamie Lee Curtis tops the list of past Murphy collaborators fans want to see on AHS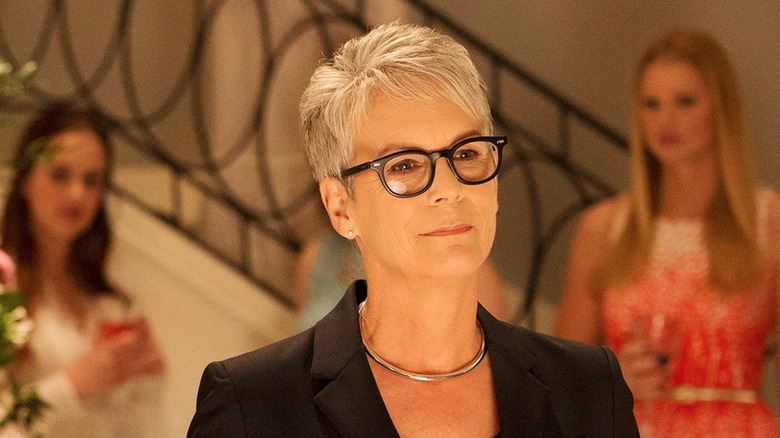 20th Century Fox Television
Jamie Lee Curtis is the horror icon in question. The actor first collaborated with Ryan Murphy on his tragically short-lived Fox series "Scream Queens," though it's safe to say she's far better known for her career-defining role as final girl Laurie Strode in John Carpenter's legendary 1978 slasher sensation "Halloween." Curtis' horror pedigree is obviously tough to contend with, which may be why Redditors deemed her fit for Murphy's "American Horror Story" series over Judy Davis, Sharon Stone, Susan Sarandon, Judith Light, or Jane Lynch.
And no, the final tally wasn't even close, with Curtis getting 316 of the 651 votes cast. The disparity was further evidenced in the poll's comments section, which is indeed full of love for the screen star. u/Augusta-Cornwell was among the first posters, offering, "Jamie Lee Curtis of course ! But all of the others are welcomed as well." The aptly named u/TheFinalGirl84 soon followed with, "I always want more Jamie Lee," and u/TilJupiterNBack continued the Jamie Lee love-in by stating simply, "Always Jamie Lee."
Lest you think all the love was for Curtis, there were several other posts like that of u/mattank16, who just couldn't choose just one actor from that list. "I cant choose just one but for my top three it would have to be Jamie Lee Curtis, Judy Davis and Sharon Stone (who would be a great step in for Jessica Lange)," they wrote. Still, it's clear Redditors are hyped to see Curtis potentially scream once again for Ryan Murphy.