Dumb Reasons These TV Shows Were Canceled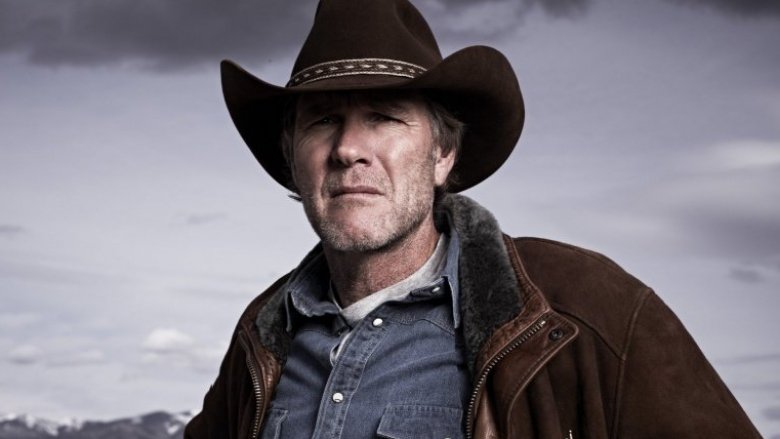 We all love TV, and we've all got lists of our favorite shows—including the ones that, whether it was because of low ratings or other outside factors, ended up getting their plugs pulled and leaving the airwaves before we were ready to see them go. Regardless of your favorite genres, every television fan eventually grows accustomed to the pain of seeing their favorite series canceled, and we've all seen shows die because of the usual ratings, budget, or cast problems. Sometimes, though, the plug gets pulled for reasons that were totally avoidable—and sometimes even downright dumb. We've taken a look back into TV history and rounded up a list of some of the most senseless cancellations networks ever committed to—and even if you're a hardcore television fan, the inside stories of some of these show endings may surprise you. Here's everything you need to know about the dumb reasons TV shows were canceled.
The creator of Deadwood wanted a full fourth season or no fourth season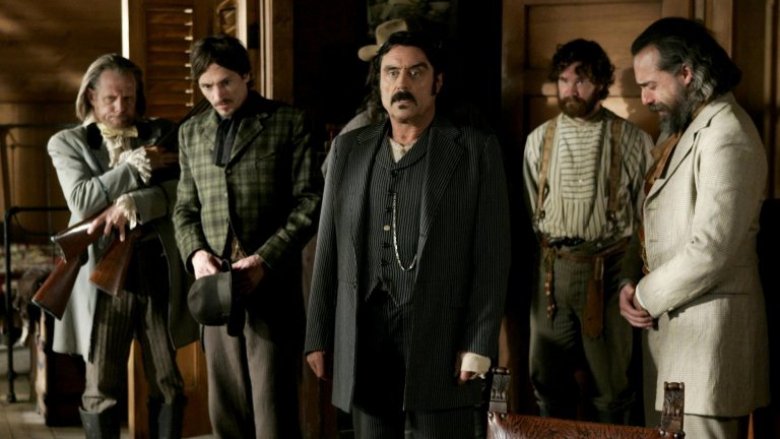 HBO's dazzling Western series Deadwood ended abruptly after three seasons in 2006. The network wanted the show to return, offering creator and showrunner David Milch a fourth season—albeit a shortened one. Milch wanted more, however, and rather than take an abbreviated fourth season, he told HBO no thanks, and Deadwood was canceled. Rumors of wrap-up movies started to immediately spread, with major movement on the project more than a decade later. Here's hoping HBO and Milch get a chance to make up for their mistake.
Kingdom Hospital vs. CSI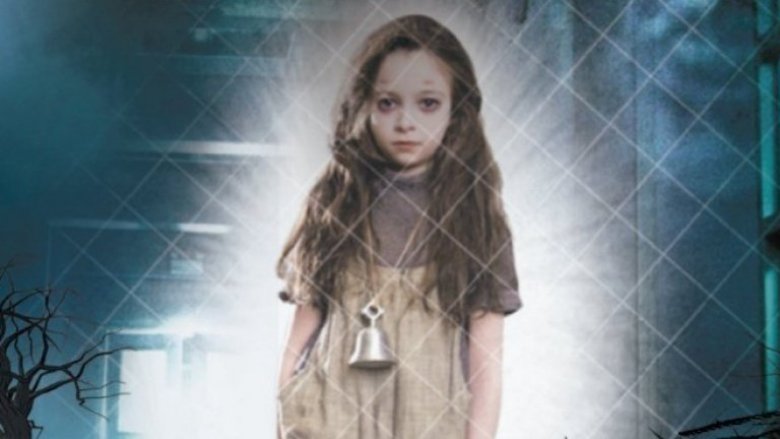 Few places are scarier than hospitals, so when horror maestro Stephen King made a deal with ABC to write and produce the haunted medical drama Kingdom Hospital, it seemed like fright fans could be in for a classic in the making. Sadly, the show's sole season was kind of a mess—not on the screen, where it turned out a solid batch of episodes that earned a handful of Emmy nominations, but behind the scenes, where struggles between King and the network doomed its odds of renewal. Convinced ABC wasn't doing enough to promote Kingdom Hospital, King went out of pocket for a print ad campaign, only to see his efforts foiled when execs bumped the show to a different timeslot. No stranger to Hollywood turmoil, King learned yet again that while ghosts are scary, what's truly terrifying is trying to put together a hit TV series.
Freaks and Geeks' writers wouldn't betray the show's premise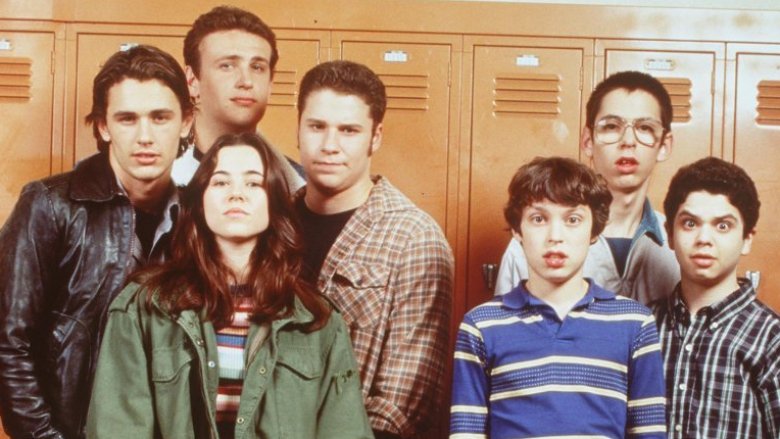 Freaks and Geeks is among the most beloved cult TV shows of all time. Airing on NBC during the 1999-2000 season, it's one of the few high school series to focus on the kids at the social fringes—in other words, the freaks and geeks.
For the dramedy, set in 1980, creator/writer Paul Feig and executive producer/writer Judd Apatow pulled from their own awkward upbringings to create a show that was emotionally honest and highly relatable, but Freaks and Geeks was never a ratings hit, and NBC canceled it after 12 episodes. The executive who actually pulled the trigger, Garth Ancier, visited the set of Saturday Night Live, in 2014, during a week when Freaks and Geeks cast member Seth Rogen just happened to be hanging out. Rogen discussed the encounter on HuffPost Live, saying he and Ancier talked about the premature cancelation.
According to Rogen, Ancier said that "Judd [Apatow] wouldn't listen to my notes"—"notes" being industry speak for the instructions executives give showrunners to "improve" their series. Ancier's biggest note for Freaks and Geeks was that the characters never got "a victory." In other words, he wanted Apatow to abandon the very essence of the show's premise. Apatow refused, ratings didn't improve, and the network pulled the plug—freeing up a stellar cast of future stars that included Rogen, Jason Segel, James Franco, Linda Cardellini, and Busy Phillips.
Robin Hood killed the Robin Hood character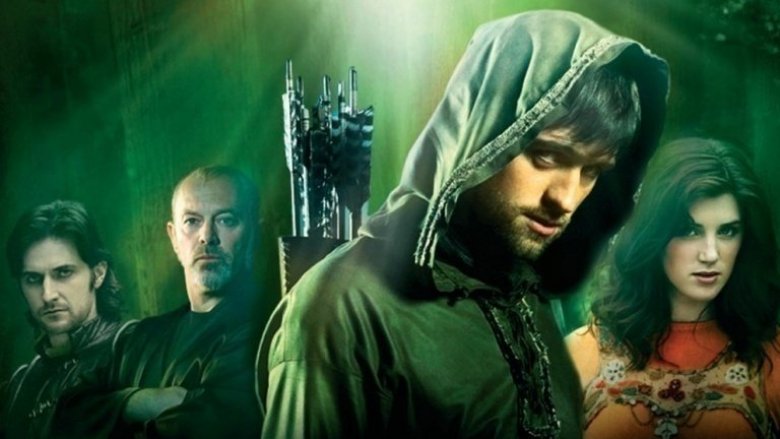 Casting turnover is a fact of life for TV showrunners, who routinely have to come up with novel ideas of getting around the loss of a major star. Few have done so more brazenly—or less successfully—than BBC One's Robin Hood. Series star Jonas Armstrong decided to vacate the role of Robin after the show's third season, and instead of recasting, producers opted to kill off the character. Since they'd already killed off Robin's love Maid Marian, that left the supporting cast to carry the show—and although Robin Hood's writing staff was willing to try a revamp, the network decided there wasn't any point in continuing.
Batman destroyed their sets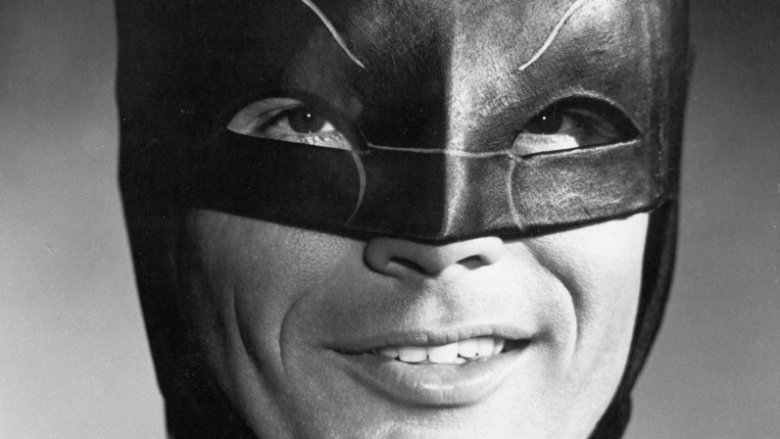 The '60s Batman series starring Adam West may not be anyone's idea of hard-hitting superhero entertainment, but it's a colorfully campy cult classic—and one that might have stayed on the air longer than two seasons if someone at the network hadn't gotten a destructive itch. Although execs at ABC weren't willing to continue footing the bill for Batman after its first couple of seasons, they decided to sell the rights to NBC instead of canceling the show outright—and execs at NBC, looking to cut a few costs of their own, made sure Batman's existing sets and props were part of the deal. Unfortunately, during a brief production hiatus between networks, an ABC exec goofed up and had the sets destroyed, thus forcing the Caped Crusader to hang up his cowl.
Young Justice was changed because girls don't buy toys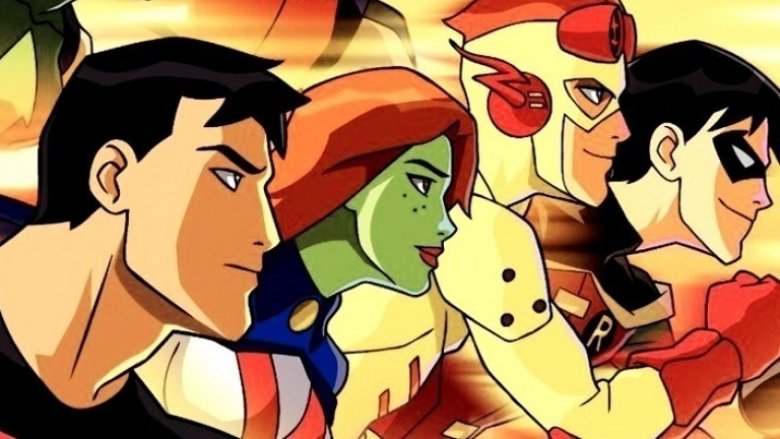 It isn't easy to put together a hit series, so when Warner Bros. hit paydirt with their Cartoon Network show Young Justice—which posted triple-digit ratings increases for its time period on the channel—it would seem safe to assume they'd want much more than two seasons. Alas, the studio pulled the plug after a mere 46 episodes, prompting fan outcry and widespread speculation. Many believed Warner Bros. axed Young Justice because it wasn't popular enough with young boys, but the real reason is just as frustrating. Funding for the show, which was based on younger versions of DC Comics characters, was largely drawn from a merchandising tie-in deal for Young Justice action figures—and when low sales killed the toy line, the show quickly followed suit.
Angel asks for early renewal, gets canceled instead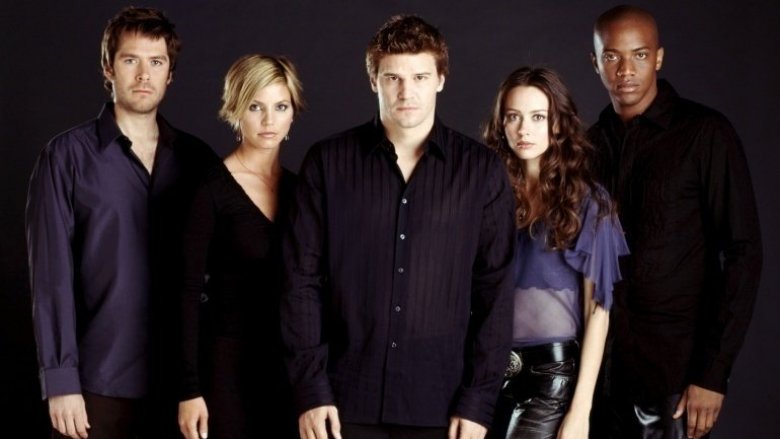 After Buffy the Vampire Slayer went off the air in 2003, fans flocked to the show's spinoff series, Angel, which was entering its fifth season. After spending years on the renewal bubble, Angel enjoyed a post-Buffy ratings bump, which convinced series creator Joss Whedon to approach the network about an early pickup for a sixth season. Although Whedon's move wasn't purely a power play—he was looking for extra security for the show's team, who'd endured years of passing up potential gigs while waiting for last-minute renewal news—it was seen as an ultimatum by the network president, who reacted by pulling the plug. Although the network later admitted they'd made a mistake, it was too late to revive Angel.
Police Squad! asked its audience to pay attention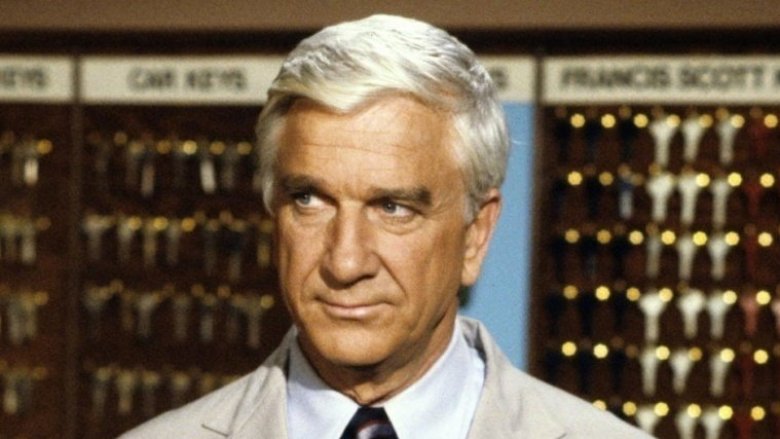 Lots of movies are made out of TV shows, but the three Naked Gun! movies probably mark the first time a successful series of films were spawned from an incredibly unpopular TV show. After the silly joke-a-minute disaster movie parody Airplane! became a cultural phenomenon in 1980, writer-directors Jim Abrahams and David and Jerry Zucker developed a similarly-styled cop show parody for ABC called Police Squad! starring Leslie Nielsen as Lt. Frank Drebin. Like Airplane!, the jokes were fired in a nonstop barrage, with sight gags and recurring bits contributing to an incredibly dense level of zaniness. That level of detail—and audience expectation—has never been typical of television, particularly when Police Squad! hit the airwaves in 1982, and the show subsequently flopped. (A similar ambition—and premature cancellation—befell Arrested Development two decades later.)
Police Squad! was pulled from ABC's schedule after just four episodes, with the last two episodes airing over the summer. Low ratings were the direct culprit for the show's demise, but ABC president Tony Thomopoulos was surprisingly (and amusingly) frank about why people weren't tuning in, telling a reporter that "the viewer had to watch it to appreciate it." Apparently that wasn't the case with ABC's other shows at the time, like Happy Days and The Love Boat.
Longmire had lots of viewers, but they were too old to matter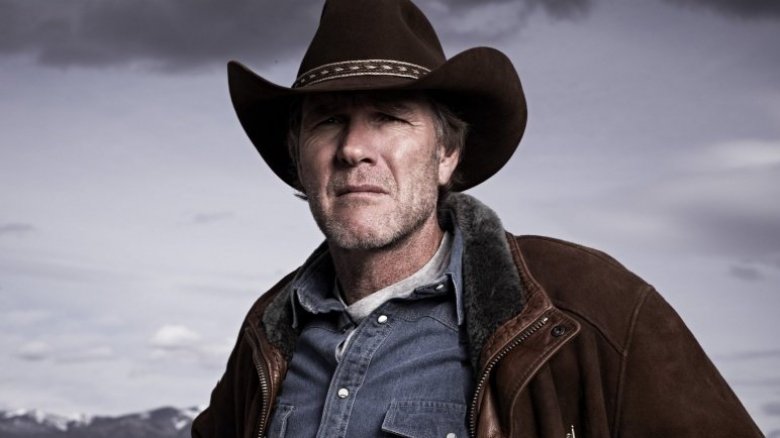 Pulling in roughly three to five million viewers per week, Longmire was among the most-watched hourlong dramas on cable TV during its run on A&E. And it was innovative, too—a classic TV western about a tough and gruff Wyoming sheriff (portrayed by Robert Taylor) that took place in a modern-day setting that allowed it to address current social issues. While TV in the '50s and '60s was lousy with Westerns, Longmire was just about the only 21st-century example, and its high ratings proved there was still an audience for the genre. And yet A&E dropped the show—its most-watched original drama ever—in 2014 after three seasons. Why? Because its steady audience of millions was almost entirely over the age of 50.
TV networks are most interested in attracting viewers aged 18 to 49, because advertisers say that's the demographic most open to buying new products with the most disposable income. Those over 50, the logic goes, are set in their buying habits and are thus more resistant to advertising, the engine that makes TV run. Longmire was soon picked up by Netflix—which doesn't care too much about ad demographics, because it isn't ad-supported.
Underground didn't fit with a new corporate structure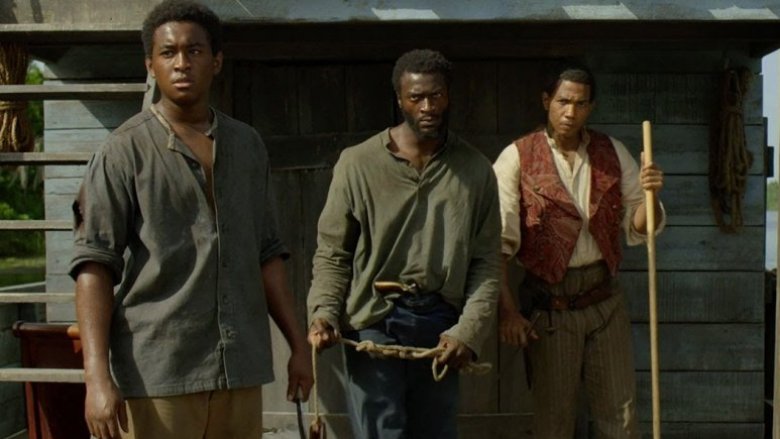 Chicago-based WGN was a cable TV staple for decades, delivering sitcom reruns and Chicago Cubs games to viewers around the country. In 2009, the station rebranded as WGN America, a general-interest station in the mold of USA or TNT that soon started producing high-quality scripted dramas—including Underground, centered around the Underground Railroad, the 19th century network of abolitionists that helped slaves escape the South.
Underground brought critical acclaim and some of the best ratings WGN America had ever seen. Despite its success, it was canceled in 2017 after two seasons. Peter Kern, president and CEO of WGN America corporate parent Tribune Media, said that while Underground was "a terrific and important series, it no longer fits with our new direction."
That new direction: no more scripted original series at all. WGN America also scrapped the Appalachian drama Outsiders, and when that show got the axe, Kern said the network would be "reallocating our resources to a more diverse programming strategy." That reallocation was at the behest of executives at Sinclair Broadcast Group, which was in the process of acquiring WGN America and all of Tribune.
"The channel could be run much more profitably on a fraction of what they spend on programming," Sinclair CEO Chris Ripley told the Wall Street Journal. In other words, Outsiders and Underground—which cost a reported $5 million an episode—were too expensive.
CBS' rural purge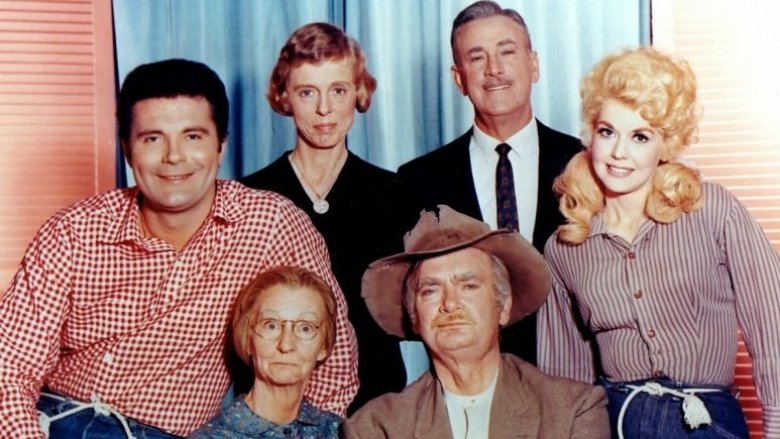 During the 1969-1970 TV season, CBS chief of programming Fred Silverman noticed that the shows getting the most media attention (and top advertising rates) were ABC and NBC shows with multicultural casts, set in urban environments, or ones that appealed to young and hip viewers, such as NBC's Laugh-In (the No. 1 show on TV) and ABC's hit thriller The Mod Squad. Silverman also noticed that CBS didn't have many of those shows on its schedule.
While bringing in large overall audiences, CBS's programming was primarily based in rural environments or appealed to an aging audience. For example: Mayberry R.F.D. (No. 4 in the ratings), The Red Skelton Hour (No. 7), The Beverly Hillbillies (No. 18), and Hee Haw (No. 21). Silverman made the brash decision to start cancelling this type of series—though they were still pulling in large audiences—and replace them with hip, urbane shows. The first to go: The Red Skelton Hour, which had been on the air for nearly 20 years, and Petticoat Junction. CBS's first new shows for city folk? The Mary Tyler Moore Show and All in the Family. Both were massive hits, so over the next few years, Silverman systematically replaced all those old, country-laced CBS hits (a list that also included Green Acres, Lassie, and The Jim Nabors Show) with Good Times, Maude, and The Bob Newhart Show. (Fortunately for CBS, Silverman's risk paid off, mostly because the new shows were really pretty good.) In the TV industry, Silverman's tactic became known as "the Rural Purge." Green Acres star Pat Buttram once quipped, "CBS canceled everything with a tree in it."
Reading Rainbow wasn't educational in the right way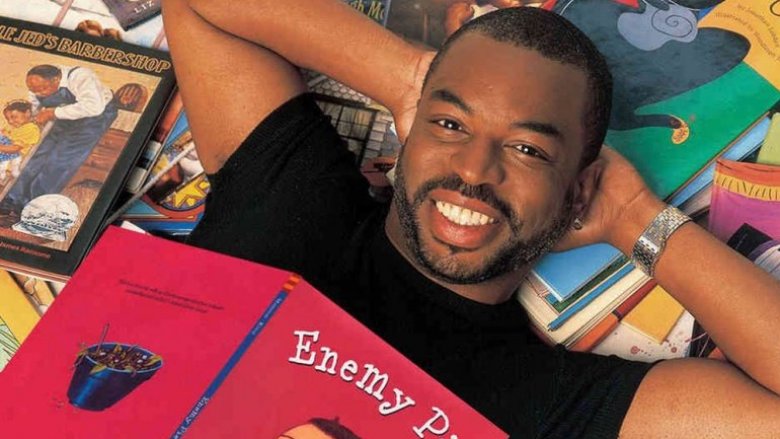 Did LeVar Burton's beloved PBS series leave the air after 26 years because kids today are too addicted to their gadgets to be interested in a dumb old book? Not at all. Budget restrictions forced the cancellation of Reading Rainbow in 2009 because it wasn't educational ... in the right way.
It all started with the No Child Left Behind Act. Signed into law in 2002, it sought to establish new educational benchmarks for American kids, many of which would be measured with standardized tests results. It certainly sounds noble, but it had the side effectof encouraging schools to "teach to the test" and focus on quantifiable subjects, like math skills and reading skills. Not so easy to test: a love of reading, which is what Reading Rainbow helped inspire for countless viewers during its lengthy run. But hope is not lost: thanks to an incredibly successful Kickstarter campaign, Burton's Rainbow is poised for a 21st-century comeback.