Damon Gupton, James Remar Cast In Black Lightning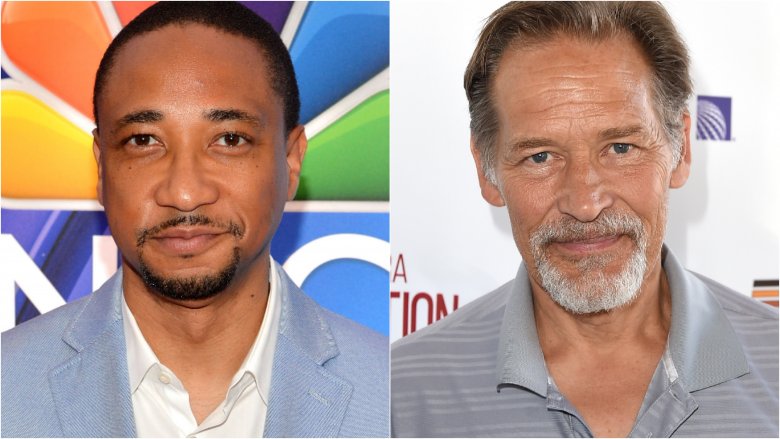 Getty Images
The cast of Black Lightning grows by two today. 
Deadline reports that James Remar and Damon Gupton have signed on for the CW's superhero drama series. The pair will star opposite Cress Williams as Jefferson Pierce/Black Lightning. News of their casting broke at the show's presentation at San Diego Comic-Con.
A former Dexter actor, Remar will take on the role of Peter Gambi, an old friend of Pierce's who serves as his father figure, mentor, and oftentimes tailor. The outlet states that his friendship with Pierce "goes back farther and deeper than anyone knows, and Gambi's role in Jefferson's life will become a painful window into the past that will affect the future of their relationship forever."
Criminal Minds alum Gupton will play Inspector Henderson, a veteran law enforcement officer who currently stands as the highest-ranking detective in his precinct. As Henderson, Gupton will initially clash with Williams' Black Lightning, given his role in the community. However, the pair will grow closer and become unlikely allies. 
Based on the DC character created by Tony Isabella, Black Lightning tells the story of the Pierce's struggle between protecting his family and donning his super-suit to become the legendary title vigilante. "Here's the official synopsis for the series: "Jefferson Pierce made his choice: he hung up the suit and his secret identity years ago, but with a daughter hell—bent on justice and a star student being recruited by a local gang, he'll be pulled back into the fight as the wanted vigilante and DC legend—Black Lightning."
Nafessa Williams, China Anne McClain, and Christine Adams also star in the series.
The CW is currently holding Black Lightning for midseason, so we'll have to wait for an official series release date. Until the time comes, take a look at how these DC superheroes should really look.