Riverdale Season 2 Casts Vanessa Morgan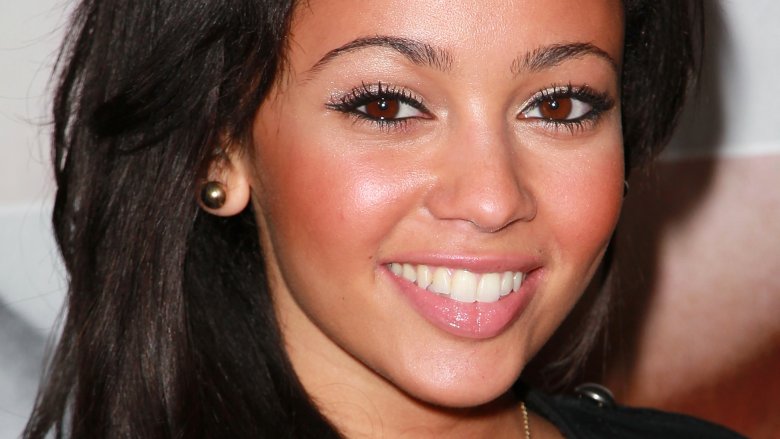 Getty Images
There's a new new girl in town. 
Entertainment Tonight reports that Vanessa Morgan has been cast in the second season of the CW hit drama Riverdale. 
Morgan will portray Toni Topaz, a new-school Archie Comics character known for her shocking pink hair, impressive appetite that rivals Jughead's (Cole Sprouse), and her vivacious personality. Toni is also a member of the Southside Serpents, a status that will see her brush shoulders with the likes of F.P. Jones (Skeet Ulrich) in upcoming episodes.
Riverdale executive producer and showrunner Roberto Aguirre-Sacasa sat down with ET to discuss more about Morgan's Toni Topaz.
"Toni Topaz is a character who was added on a little more recently in the comic books and she's always been very, very vivacious, exciting and a bit of a disrupter. She very famously has as large an appetite for hamburgers as Jughead Jones. In the Riverdale version of this character, she's going to be a student at Southside High. She's going to be a member of the Southside Serpents and she's going to be a friend and confidant to Jughead Jones," Aguirre-Sacasa stated.
In the comic lore, it's strongly implied that Toni is bisexual. Aguirre-Sacasa revealed to ET that season two of Riverdale will "explore" the topic of her sexuality. 
Additionally, Aguirre-Sacasa teased that Toni could spell trouble for Betty Cooper (Lili Reinhart) and Jughead, the lovebirds whom Riverdale fans refer to as the collective "Bughead." The showrunner stated, "It is conceivable that Toni will potentially test the limits of Bughead."
But if anyone is going to tear Bughead apart, it's going to be Morgan as Toni. Aguirre-Sacasa gushed about the actress, whom many may recognize from the MTV drama series The Shannara Chronicles, and revealed that she's a huge fan of the show
"Vanessa auditioned for Riverdale for us last year and we all fell in love with her," he stated. "We didn't have a spot for her last year, but I called her after she auditioned and tested and I said, 'I'm so sorry I'm not going to be able to bring you aboard this year, but I love you and I promise you're going to come and be a part of Riverdale next year.' And so I'm thrilled that she's going to be coming on as Toni Topaz.
Morgan's casting comes amidst a grim new Riverdale trailer, which debuted at San Diego Comic-Con on Saturday. 
Riverdale is set to return for its second season sometime this fall. While we wait to meet Morgan's Toni Topaz, and see where the upcoming episodes take us, check out some of the actual crimes committed in the Archie comics.