Justice League Cast Responds To Reshoot Rumors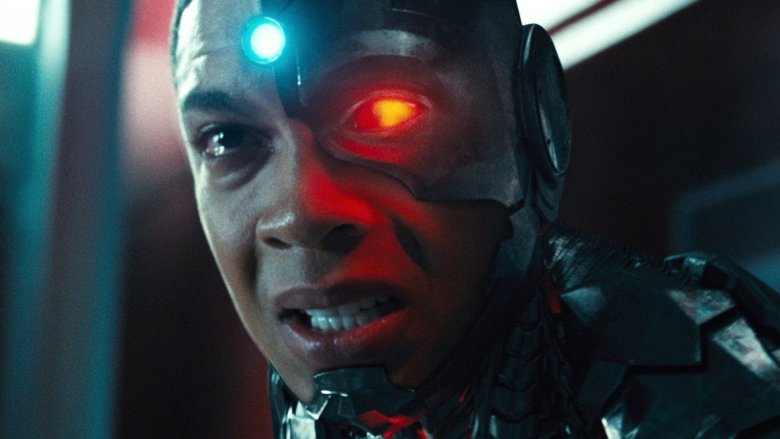 Warner Bros.
Not everything was sunshine and roses (or should we say bad guy-blasting and city-saving?) during the Justice League portion of Warner Bros. panel at Comic-Con. Some not-so-fun rumors needed to be addressed.
Following the official reveal of the film's second trailer, the Justice League cast answered a handful of questions from eager fans, which brought about the topic of rumors surrounding the film. Specifically, the reports that claim Justice League underwent multiple extended reshoots and was essentially reshot twice.
Though unfounded speculation isn't a pleasant topic to broach, actor Ray Fisher (who plays Victor Stone/Cyborg) stepped up to the mic to clear the air. He reassured fans that the additional photography done on Justice League was slight at best. Fisher also stated that the film is safe in the hands of new director Joss Whedon, who took over when original director Zack Snyder departed from the project after the death of his daughter.
"They're brief if anything," Fisher stated (via ScreenRant), referring to the reshoots. "Zack [Synder] picked a great director to help clean up for us."
The cast then addressed the swirling rumors that Ben Affleck, who has portrayed Batman in a manner so history, fans now call him "Bat-fleck," was leaving the Matt Reeves-directed film The Batman. 
"Let me be very clear. I am the luckiest guy in the world. Batman is the coolest f—ing part in any universe," said Affleck, who dons the Dark Knight hood for Justice League. "With Matt Reeves doing it, I would be a f—ing ape on the ground for Matt Reeves." Affleck also stated that his hopping out of the director's chair doesn't mean he's done with The Batman or the character in any way.
With all the rumors finally cleared up, it looks like sunny skies for the DCEU.
Justice League is set for release on November 17. Until then, take a look all the upcoming movies DC has planned.