Justice League Producer Addresses Reshoot Rumors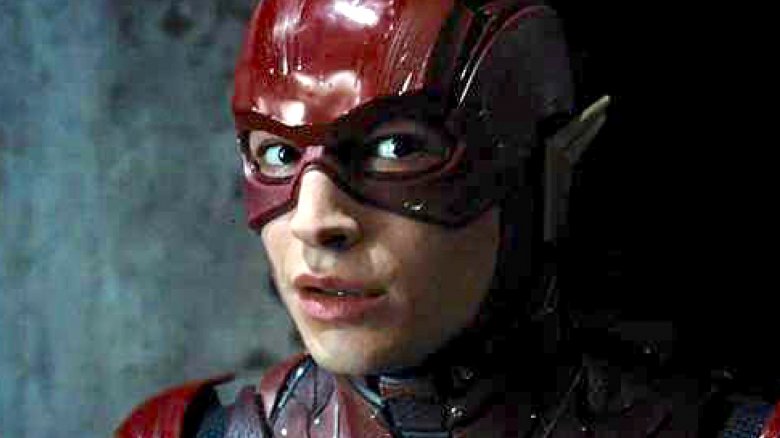 Don't believe everything you hear: Justice League isn't getting completely reshot. Rumors started spreading earlier this month that Justice League would have to undergo some pretty massive reshoots, with anonymous sources telling Splash Report that the movie had essentially been "remade... twice." While the claims weren't substantiated, the rumor spread like wildfire, with many beginning to worry that Justice League would be another critical disappointment for the DCEU. 
However, according to producer Charles Roven, the movie is just in normal post-production, with no photography outside of the movie's normal shoots taken yet. "We haven't done any additional photography up to this point," he told Collider at a recent Wonder Woman press junket of Justice League's progress. Roven said that they did one round of "facial capture," along with an additional "mini-round," to give "a real performance" to the film's CG characters. 
According to Roven, some other additional photography may done as the film moves further into post-production, although it's nothing out of the ordinary. The producer lists getting all of the cast in one place as the biggest difficulty for the film right now, as many of the actors have moved onto other projects already. "The complications of trying to, you know– Henry [Cavill]'s on Mission: Impossible [6], and our Aquaman is making Aquaman, and Amy [Adams is] doing Sharper Objects– so everybody's busy, and it's that crazy Rubix cube of trying to find a way of getting everybody in the place to do the work that we need to do," Roven said. "Which is not that vast, the amount of work that we have to do, but it's still really complicated that everybody's in different places around the world." 
Roven said that extensive post-production is normal for big-budget movies with lots of special effects, listing Avatar as an example. "That movie had a long period of production and post-production, post-production, post-production," he said. "And it turned out to be the biggest movie of all-time. So there's a lot to be said for additional photography." He blamed social media and obsessive Internet culture for trumping up the reshoots above just what they are, saying that in many ways, this has made making movies more difficult. "Even though it's much more visible, we still have to do it because our job is to try and make movies the best we can until we run out of time," he said.
Justice League, directed by Zack Snyder and starring Cavill, Jason Momoa, Ben Affleck, Gal Gadot, Ezra Miller, and Ray Fisher, is due out on Nov. 17. While we wait, see what the cast looked like as kids.