The Most Heartbreaking Lockwood Moment From Chicago Med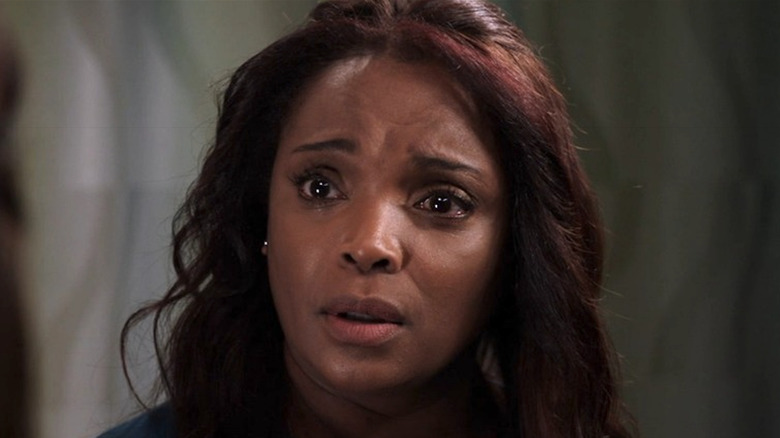 NBC
As any long-time viewer of "Chicago Med" can attest, this hit drama delivers more than its share of scenes calculated to surprise, sadden and occasionally even shock its loyal fanbase. From illness, injury, or death striking fan-favorite characters to simply having a beloved doctor or nurse suddenly written off the show, devoted Chi-hards can expect to have their emotions toyed with on a regular basis.
That being said, some of the most poignant or moving moments in the series can also come from storylines with no direct relationship to the riveting medical cliff-hangers playing out in the emergency department at Gaffney Chicago Medical Center. A case in point is the plotline involving Chief Charge Nurse Maggie Lockwood (Marlyne Barrett) and husband Ben Campbell (Charles Malik Whitfield) concerning whether or not to adopt their foster child Auggie. As it turns out, Maggie's past affects her choice in the matter in a way no one saw coming, leading up to a moment that is definitely her most heartbreaking scene in all of "Chicago Med."
Maggie Lockwood's decision not to adopt Auggie truly upset Med fans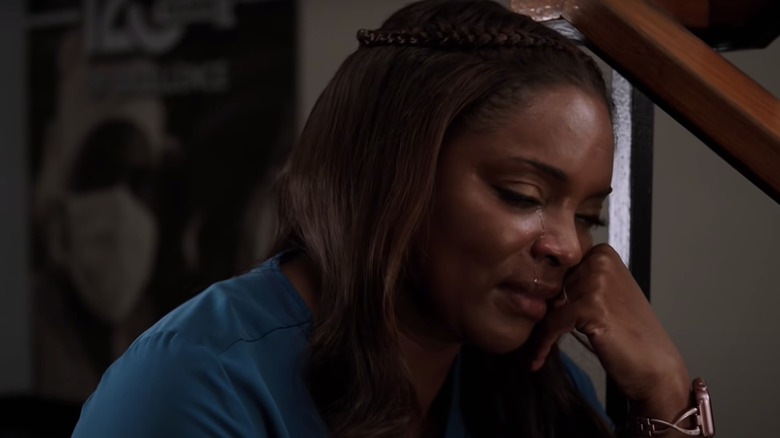 NBC/YouTube
The scene in question finds Nurse Lockwood in a stairwell at the hospital discussing her foster son Auggie with Gaffney Med's Chief of Services Dr. Sharon Goodwin (S. Epatha Merkerson). The heart-wrenching moment comes when Lockwood tells Goodwin that the Carters, Auggie's birth parents, want to adopt him so that he can be raised with his biological brother. Lockwood reveals that she was pregnant as a teenager and gave the baby up, so she sympathizes with Auggie's birth parents. Now, she wants Augie to have the benefit of growing up with his biological family and decides not to go through with adopting him herself.
Responding to a clip of the scene on Youtube, "Chicago Med" fans had major feelings about the interlude, with Jess S posting, "...I watched this episode and kept yelling at the screen. Also, the creators really hate people having kids...Give someone a happy ending with a child!" YouTuber Misty agreed that Maggie deserved better from the show's writers, saying, "Sigh, can't Maggie just be happy for once? ...how many ways can you rip a [character's] heart out..." And kidcool97 apparently felt the scene actually made the show unwatchable, writing, "The One Chicago creators just can't have someone have a happy ending... Made me stop watching." 
So, while "Chicago Med" has no shortage of tear-inducing developments for characters like Maggie to endure, this would seem to be the most heartbreaking Lockwood moment of all.