Finn Jones Responds To Early Reviews Of Marvel's Iron Fist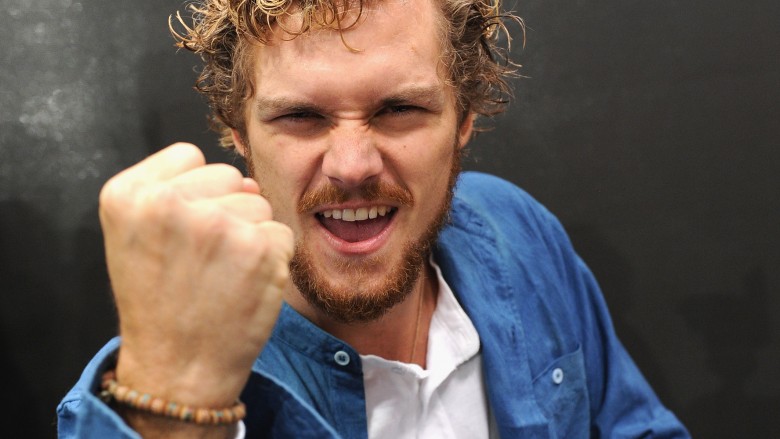 Getty Images
The latest small-screen streaming service installment to the Marvel Television Universe has been hit with some pretty harsh early reviews, and the star of the show has something to say about it.
Finn Jones, who's also known for his work as Ser Loras Tyrell in HBO's Game of Thrones, stars as the Iron Fist himself, Danny Rand, in the latest Marvel-Netflix collaboration. In an interview with Metro.co.uk, Jones spoke out and stated that critics are viewing Marvel's Iron Fist through a "specific lens."
Negative critical reception—which has been described as so bad, it's "scathing"—has marred Marvel's Iron Fist. From soap opera comparisons made by IGN to the "laughably bad" and "radically uncomfortable" notes penned by Polygon and The Verge Verge writers, respectively, it seems the lead actor was compelled to make a public comment himself.
Jones stated that there are "multiple factors" behind early reviews, and that Marvel shows "are not made for critics." He went on to, in certain aspects, defend Marvel's Iron Fist:
"[Marvel series] are first and foremost made for the fans. I also think some of the reviews we saw were seeing the show through a very specific lens, and I think when the fans of the Marvel Netflix world and fans of the comic books view the show through the lens of just wanting to enjoy a superhero show, then they will really enjoy what they see. I think it's a fantastic show which is really fun and I think it stands up there with the other Defenders' shows without a doubt."
Fans can see Jones team up with some other familiar superheroes—like Luke Cage (Mike Colter), Matt Murdock/Daredevil (Charlie Cox), and Jessica Jones (Krysten Ritter)—for Marvel's The Defenders later this year.
Marvel's Iron Fist
, the fourth Netflix series by the company, premieres on March 17, where fans can see for themselves if the show is worth the watch. Until then, catch up on how Marvel characters should
really look
.