The Most Dangerous Villain In NCIS Season 5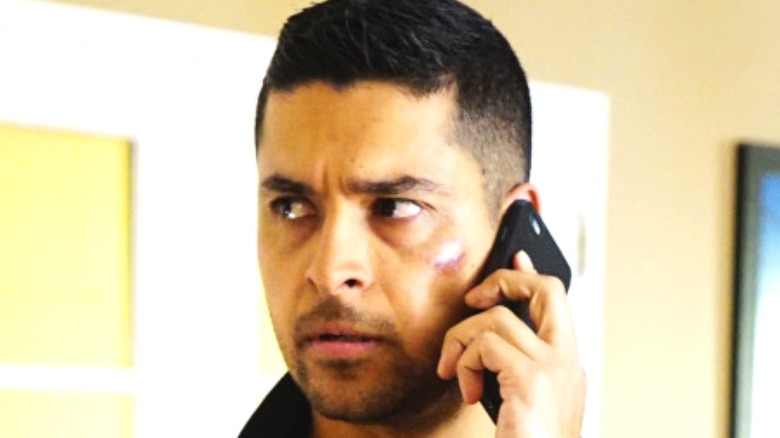 CBS
When it comes to the work of the "NCIS" team of agents, there are probably a few guaranteed hazards to the job. No one said that solving cases for the procedural crime drama had to be safe. Still, it's got to be a tough gig for the show's characters at times. For 18 seasons, fans have witnessed numerous dangers to the team from characters suffering faltering heath to Leroy Jethro Gibbs (Mark Harmon) hiding away some of his darkest deeds. But perhaps the biggest threat to the NCIS team has always been the dangerous killers out to take their lives.
Often, these particular villains are arrested by the episode's end, and our beloved team gets off unscathed to solve more crimes for another day. However, this isn't always the case, especially at the end of Season 5 of "NCIS." Season finales for "NCIS" usually have fans at the edge of their seats, and the one for the 5th season was no different. The season ended on a two-part finale that includes a grand shoot-out, a thirst for revenge, and a team forever changed, all thanks to the season's most dangerous villain.
A villain's hit squad takes out a member of NCIS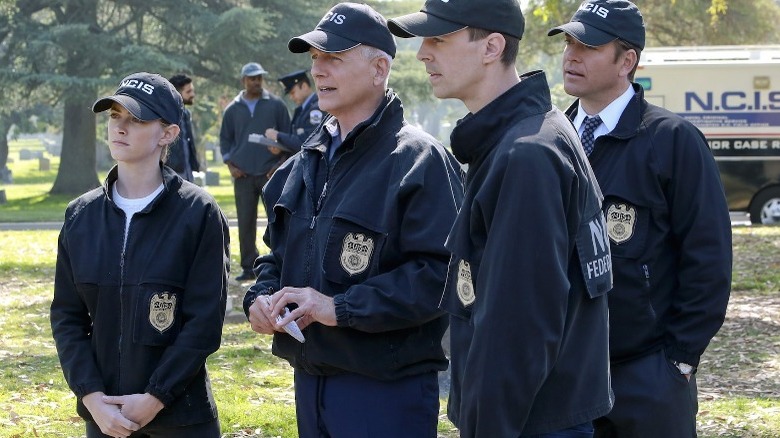 CBS
The two-episode "Judgement Day" finale for Season 5 of "NCIS" presents the Russian villain Svetlana Chernitskaya (Kathleen Gati), also known by her hitwoman moniker Natasha. In the finale, it's revealed that Natasha is tied to Jenny Shepard (Lauren Holly) and Gibbs due to an assignment nine years prior in Paris that resulted in Sevtlana's lover being killed. After murdering another associate of the two, Svetlana returns, ready to enact her ultimate revenge. Arguably, she manages to succeed. Natasha proves just how dangerous she is by managing to murder Shepard through her squad of assassins. However, to her credit, Shepard more than holds her own by taking out the assassins before succumbing to her wounds and dying.
We, of course, later learned that Shepard's diner shootout death was the show's way of writing out Lauren Holly's character, as the actor was more than ready to depart "NCIS" at that point. But at the time, her murder came as a gruesome surprise, especially as Shepard had already been diagnosed with a fatal brain tumor. The series easily produced the season's deadliest villain with Svetlana because not every bad guy manages to take out a major character. Svetlana does meet her demise through a trap set up by Gibbs by the end of the finale, but the damage is done. The NCIS team lose one of their own. Jibbs (Shepard and Gibbs) ship fans are saddened. And by next season, Gibbs' central team is ripped apart and replaced.