Gibbs' Worst Moment In NCIS Season 6
Former NCIS Special Agent in Charge Leroy Jethro Gibbs (Mark Harmon) has had more than his fair share of difficult moments over the course of his life. Whether we're talking about the loss of his wife and daughter during his deployment in Operation Desert Storm or any other number of tragedies portrayed on the series, Gibbs surely knows the definition of trauma better than most. 
In the aftermath of his wife and daughter's deaths, Gibbs slowly finds himself with a work family of sorts at the Naval Criminal Investigative Service. Though it didn't all come together at once and he would obviously never voice it to them, Gibbs clearly comes to view his subordinates as his family. In the early seasons of "NCIS," his surrogate children could be said to include NCIS Specials Agents like Anthony DiNozzo (Michael Weatherly), Timothy McGee (Sean Murray), and Caitlin Todd (Sasha Alexander), as well as NCIS Chief Forensic Analyst Abigail Sciuto (Pauley Perrette). In Season 3, this family also comes to include NCIS-Mossad liaison Ziva David (Cote de Pablo) and NCIS Director Jenny Shepard (Lauren Holly) (though Gibbs certainly looks at Director Shepard in a much different fashion) (via IMDb).
Sadly, just like Gibbs lost his real family, he is also forced to witness the gradual destruction of his work family. In Season 2, Episode 23 ("Twilight"), Caitlin is murdered by Ari Haswari (Rudolf Martin) and, only two short seasons later, Director Shepard is also killed in the line of duty. Each of these losses hurts Gibbs immensely, but he is able to push forward with his remaining colleagues because he trusts them. 
Shortly after the death of Director Shepard, however, newly installed NCIS Director Leon Vance (Rocky Carroll) introduces a shocking development that rattles Gibbs to his core.
Gibbs lost his team in the aftermath of Director Shepard's death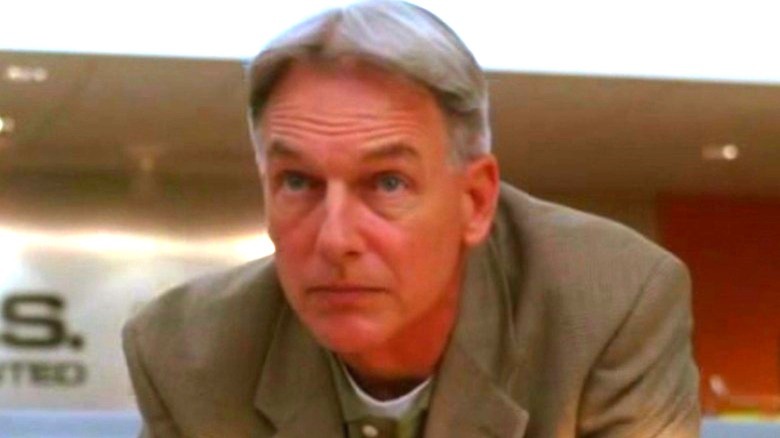 CBS/Netflix
In the aftermath of Director Shepard's untimely passing, Director Vance wastes no time in seeking to fix a number of perceived personnel problems, starting with Gibbs' team. In the Season 5 finale ("Judgement Day: Part 2), Director Vance terminates Ziva's liaison position with Mossad and sends her home to Israel. He also moves McGee to the cyber crimes unit and reassigns DiNozzo to the U.S.S. Ronald Reagan (via IMDb). In a matter of seconds, Director Vance rips apart Gibbs' team and assigns him three new agents.
Season 6, Episode 1 ("Last Man Standing") introduces Gibbs' new team, comprised of NCIS Special Agents Daniel T. Keating (Jonathan Mangum), Brent Langer (Jonathan LaPaglia), and Michelle Lee (Liza Lapira) (via IMDb). As many audience members may have suspected, Gibbs isn't the least bit pleased with any of these replacements. In addition to clearly being annoyed by their overly submissive attitude towards him, Gibbs sees each of them as subpar to his chosen family. In their first scene on the series, the new agents continuously call Gibbs "sir" (much to his chagrin) and, perhaps most objectionably, fail to hold the elevator open for their legendary boss. 
While Gibbs is clearly no fan of his new team, he eventually discovers that the real purpose of the team's creation was not quite what it seemed. As it turns out, Director Vance constructed the team entirely of suspected NCIS moles. By the end of the episode, Lee is revealed to be the double agent, but not before she frames Langer for her crimes and murders him in cold blood. 
Much to Gibbs' relief, his original team is eventually restored, but his four-month experience with the lackluster team clearly remains a sore spot for him.