The Dark Superhero Movie That Almost Ruined Michael Massee's Career
Michael Massee was arguably one of the most versatile character actors of all time. From small but significant parts in films like "Se7en" and "Catwoman" to more expanded roles like the voice of Bruce Banner in "Ultimate Avengers" and its sequel, there seemingly wasn't a cinematic genre that Massee didn't work in. The actor even played the role of the mysterious Gustav Fiers in both "The Amazing Spider-Man" movies. In the second film, it's heavily hinted at that he is forming the Sinister Six, which Sony was planning to make a movie spin-off of with Drew Goddard helming the project (per The Hollywood Reporter). While fans will never know for certain, as the film was eventually canceled, it seems possible that Massee would have appeared in that film again, perhaps in an expanded role.
Still, for every choice of role that could lead to greatness, some might have unexpected personal or professional consequences. And while Massee may have played roles both large and small throughout his illustrious career, one tragic event in particular haunted him long after the cameras stopped rolling. 
Michael Massee was traumatized after the death of Brandon Lee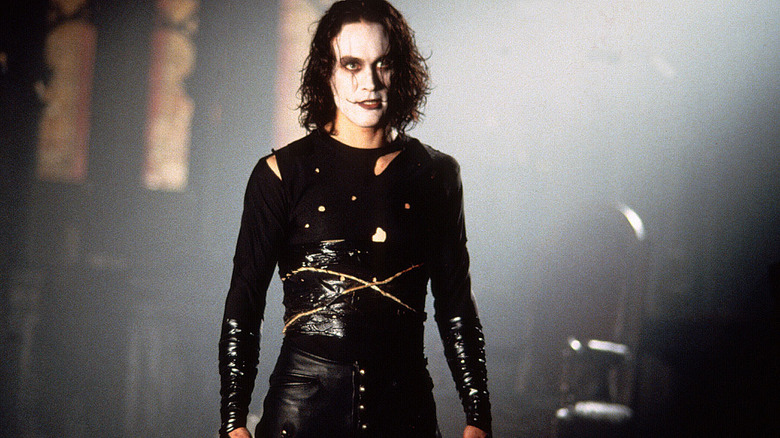 Miramax
While many fans are aware of the accidental shooting death of Brandon Lee during the filming of "The Crow," some may not be aware that it was Michael Massee who fired the prop gun that led to Lee's untimely passing. This was an accident, and it haunted Massee long after the fact. The actor subsequently took a year off from acting and was traumatized by the event. In an interview with Extra TV in 2005, Massee spoke about his reaction to it.
"What happened to Brandon was a tragic accident. It's something I'm going to live with," Massee said. "It took me the time it took to be able to not so much put it in perspective but to be able to move on with my life .... It's very personal. It's something that I wanna make sure when I work that it's never repeated. Therefore, I'm very conscious of the possibility of things going awry on set."
After his year-long hiatus, Massee would have small roles in "One Fine Day," "Tales From the Hood," and "The Game." In fact, he would continue to be a go-to character actor until his death from stomach cancer in 2016 (per The New York Times). Still, it seems as if the sudden death of Lee never left him, even if Massee did eventually come to terms with it.