Who Plays Rachel In Inventing Anna?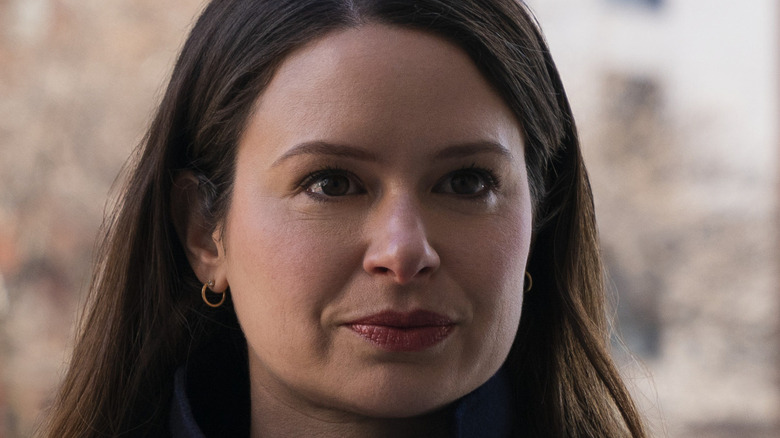 Nicole Rivelli/Netflix
"Inventing Anna" brings the story of the conniving Anna Sorokin to the small screen. This real-life tale will show how Sorokin tricked banks, friends, and those in the New York City social scene for tens of thousands of dollars. The Netflix limited series stars "Ozark" standout Julia Garner as Anna, supported by a rather stellar cast. Anna Chlumsky plays Vivian, the journalist who investigates Anna and brings her story to light. Laverne Cox stars as Kacy, a fitness and lifestyle coach recruited by Anna, who doesn't necessarily fall for her charm. "Succession" star Arian Moayed plays Todd, a lawyer who takes on Anna's case when she finds herself in legal trouble.
Also essential to Anna's story is Rachel — a close friend of the con artist who was a photo researcher for Vanity Fair. Rachel is based on Rachel DeLoache Williams, a woman who found out about Anna's fraudulent ways during their 2017 trip to Morocco that left her with over $60,000 of debt. Playing Rachel in "Inventing Anna" is Katie Lowes. It's no surprise "Inventing Anna" showrunner Shonda Rhimes chose an actor she worked with before (in one of her most significant projects) to take on one of the miniseries most prominent roles.
Katie Lowes plays Rachel in Inventing Anna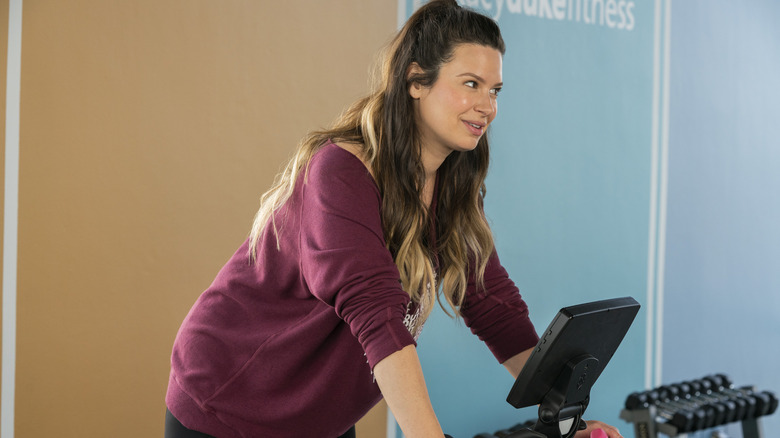 Nicole Rivelli/Netflix
Those familiar with the Shonda Rhimes catalog of shows will likely recognize Katie Lowes from ABC smash-hit "Scandal." From 2012-2018, Lowes played Quinn Perkins — a hardworking fixer at Olivia Pope & Associates. Toward the end of the series, the company is renamed Quinn Perkins & Associates when Olivia retires from the life and puts her legacy in her friend's hands. Lowes also reprised her role as Quinn in the failed spinoff, "Scandal: Gladiator Wanted." The actress is also known for her voice work, playing big and small parts in movies like "Frozen," "Big Hero 6," "Zootopia," and "Ralph Breaks the Internet."
Between the end of "Scandal" in 2018 and "Inventing Anna," Lowes mostly stepped out of the spotlight, only appearing in the TV movie "Christmas Takes Flight" and an episode of "Interconnected." It looks like the ability to work with Rhimes again brought Lowes back to the small screen. "I was so excited," she told Shondaland, "and then so terrified. Because when Shonda comes knocking, all you want to do is a good job. And when she comes knocking more than once, you're like, 'I hope the acting gods look favorably upon me!'"
"Inventing Anna" is available on Netflix on February 11.