Alicia Silverstone Reveals Why Clueless Co-Star Paul Rudd Teases Her - Exclusive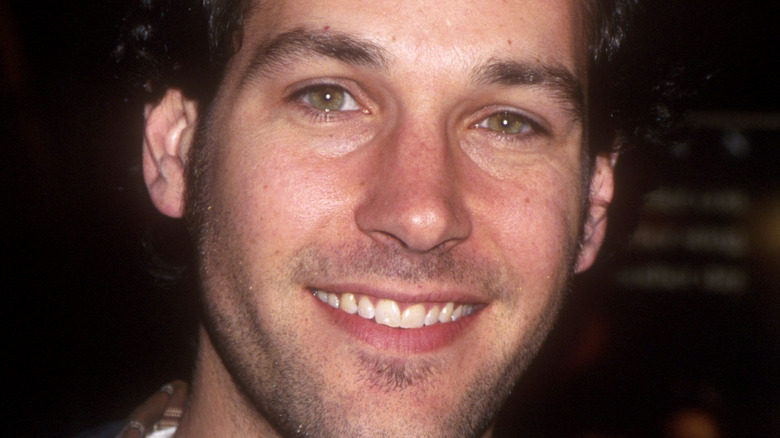 Robin Platzer/twin Images/Getty Images
When you're the star of pop culture's most iconic film, it's only natural that the all-consuming nature of being an onscreen It Girl would translate offscreen as well. When it comes to Alicia Silverstone's time on and off the "Clueless" set, her memory is just a bit fuzzy.
As a result, Silverstone's "Clueless" co-stars love teasing her for her understandably blank memory of her time making the movie. Sure, no one can beat Queen Bee Cher Horowitz when it comes to roasting, but like his character Josh, Paul Rudd gives her a run for her money. Of course, that won't stop Silverstone from firing back. She had work to do, after all. 
As much as we'd all like to pretend the '90s were yesterday, the film released over 25 years ago (A moment of silence for our youth, please). During an exclusive interview with Looper, Alicia Silverstone revealed her favorite recent memories with the "Clueless" cast and why Paul Rudd constantly roasts her. 
Totally clueless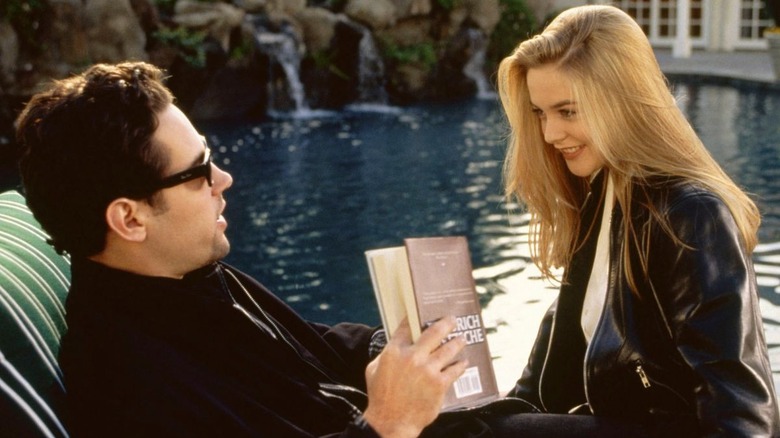 Paramount Pictures
On what it was like working with the "Clueless" cast and if she can remember any fun stories from set, Silverstone recalled, "Oh, laughing on set. Hmm. I don't remember laughing a lot on set because I was so tired and I was working so hard, and I think I was there, 24/7, basically through that whole experience and the other people would come in, they'd roll in, they're like day players ... they would come in and go away and come in and go away. They were just having a ball." Well, someone's gotta be there for the fountain epiphanies and 500 wardrobe changes.
For Silverstone, her favorite memory wasn't from set at all. "I think the funniest time I had was when, three years ago, Paul Rudd, Donald Faison, and Breckin Meyer and I were all in Chicago together [at C2E2 2019], and I never saw how joyous and funny they all were together because, like I said, I was working, working, working," Silverstone explained. "We were all doing an interview together on stage, and they were so funny, the three of them together, these boys, and Donald was telling us about how I had gone to this party with him for his birthday during that time [filming 'Clueless'], and I said, 'I never went to your birthday party. I have no idea what you're talking about.'" 
What an iconic memory to forget. 
Photos or it didn't happen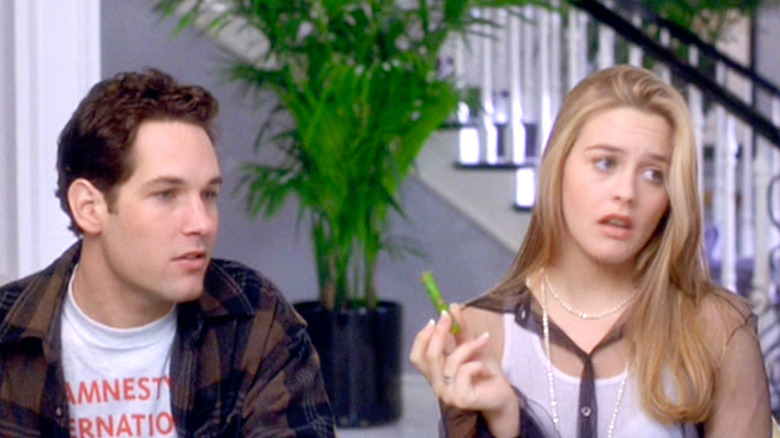 Paramount Pictures
Silverstone may be relatively clueless about her time on the movie, but luckily, the cast can fill in the blanks. Silverstone continued, "He said, 'You were there.' And Paul's like, 'You were there. I was there.' I said, 'I was not there. I don't remember. I'm so sorry.' And then they started telling another, and we were all laughing." However, this isn't the only story Silverstone can't quite recall. She added, "And then we started telling another story they were telling, and I said, 'Paul, I don't remember that.' And Paul goes, 'Do you remember making 'Clueless'?'"
Silverstone didn't take Rudd's sass to heart, and she gives as good as she gets: "This made me laugh. He was so funny. So I just said, 'No, I wasn't having a party the whole time. You guys got to do your thing, and I was working.' But it was a really good ... I'm so happy that movie has done so well and that people love it so much." Though Cher Horowitz may be clueless, she's also timeless. Silverstone noted that new generations discover the movie every day: "Young people come over to me all the time who are just 18 and 16, and [they've] just discovered it. It's so sweet." 
"The Requin" is now playing in select theaters. It is also available on demand for digital rental and purchase.