The AHS Character You Likely Forgot The Walking Dead's Christian Serratos Played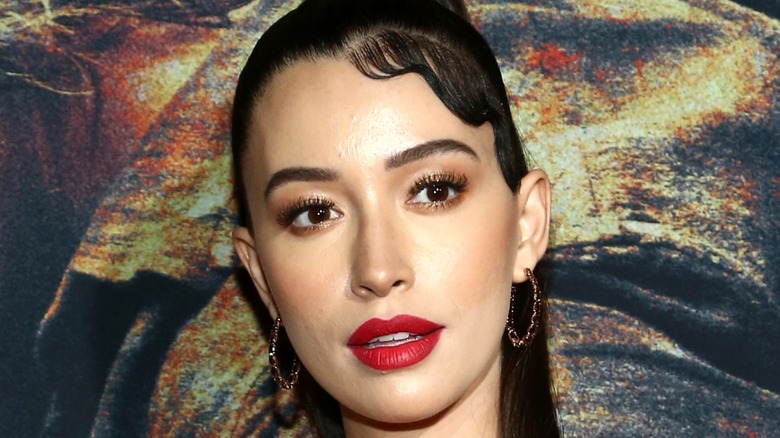 Tommaso Boddi/Getty
With the final season of "The Walking Dead" well in sight, it is time to say goodbye to many beloved characters. Daryl (Norman Reedus) and Carol (Melissa McBride) may be getting a spin-off, but it looks like, for the time being, this is goodbye for many characters who have come to feel like family. Some, like Rick (Andrew Lincoln) and the fan favorite Glenn (Steven Yeun), have already gone. But many are still with us. Rosita (Christian Serratos) entered the show in Season 4 along with Abraham (Michael Cudlitz) and Eugene (Josh McDermitt). Like for many characters in "The Walking Dead," the world was not kind to Rosita. Her boyfriend fell in love with someone else, and she still had to watch him be brutally murdered.
And yet she persevered. She became one of the flagship characters, taking on a leadership role at Hilltop and surviving the devastation from the Whisperers. Rosita has been iconic for Serratos, but she has many interesting credits to her name, including one character you may have missed in the first season of "American Horror Story."
She harassed Violet in the first episode of American Horror Story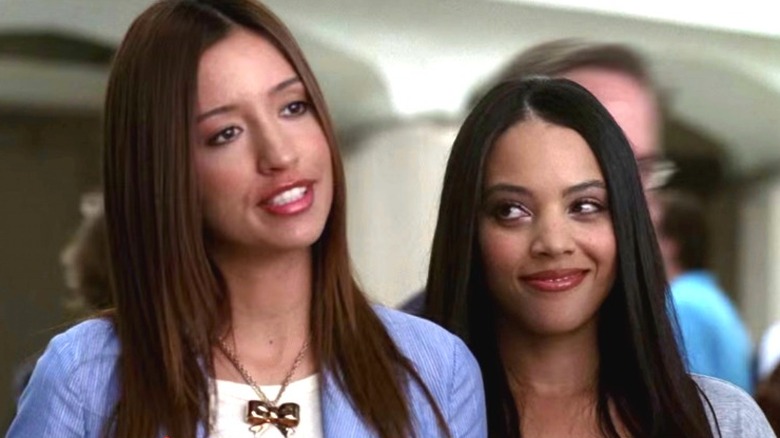 FX
In 2011, "American Horror Story: Murder House" created a cultural phenomenon. The anthology series became a legacy of horror-themed seasons and has not lost its steam. As the first season to kick off the long-enduring series, "Murder House" did many things well. It was a celebration of the haunted house story and became a catalyst for the start of Taissa Farmiga's career. Farmiga portrays Violet, a disenfranchised teen who is displaced from her home in Boston to Los Angeles. Violet doesn't immediately fit in, not caring about what her classmates think. This backfires on her first day of school.
Everyone may remember the bully Leah (Shelby Young) who tries to make Violet eat a cigarette after first meeting her. But she isn't alone and is initially backed up by her two friends, Becca and Abby (Bianca Lawson). Christian Serratos plays Becca, who taunts Violet that smoking kills. Though the two girls initially support Leah, they back off when they see her go too far and try to physically assault Violet. Although neither Becca nor Abby is ever seen in the series again, things clearly worked out for Serratos. She went on to have a supporting role in "The Twilight Saga" and has appeared in over 120 episodes of "The Walking Dead."