The Shocking Reason Steve-O Requires Guests To Be Seated For His Live Shows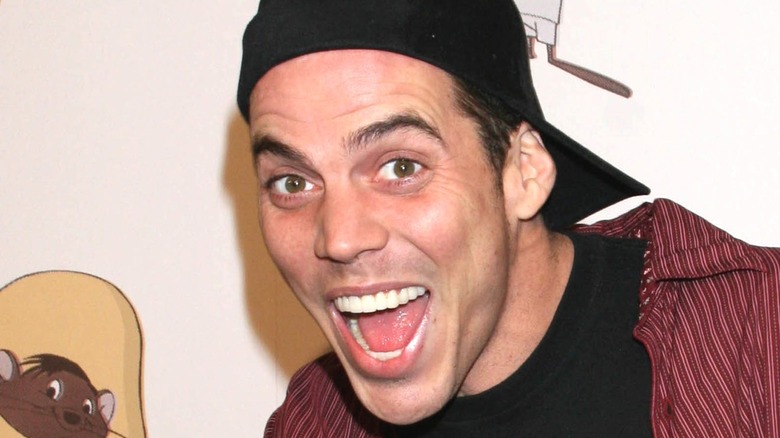 S. Bukley/Shutterstock
Out of all the guys from MTV's "Jackass," arguably none are more famous — whether it be back then or today — than Steve-O. The legendary stuntman and entertainer was one of the show's main cast members and went on to get additional projects catered to him, like "Wildboyz" and a traveling comedy/stunt act called "Steve-O: The Bucket List Tour."
Now, Steve-O is back at it again with Johnny Knoxville and the gang for their latest stunt-fueled project, "Jackass Forever," which just hit theaters on February 4. In addition to celebrity cameos and the usual faces, the cast actually includes some new members that go around, including surfer Sean "Poopies" McInerney, comedian Rachel Wolfson, rapper Jasper Dolphin of Odd Future, actor Eric Manaka, and superfan Zach Holmes.
As for Steve-O, "Jackass" is something that will always hold a special place in his heart. But it's his live shows, like "Bucket List," that seem to be having a bigger effect on audiences — at least physically. Case in point: the reason why Steve-O must have chairs at his shows.
People are always passing out at Steve-O's shows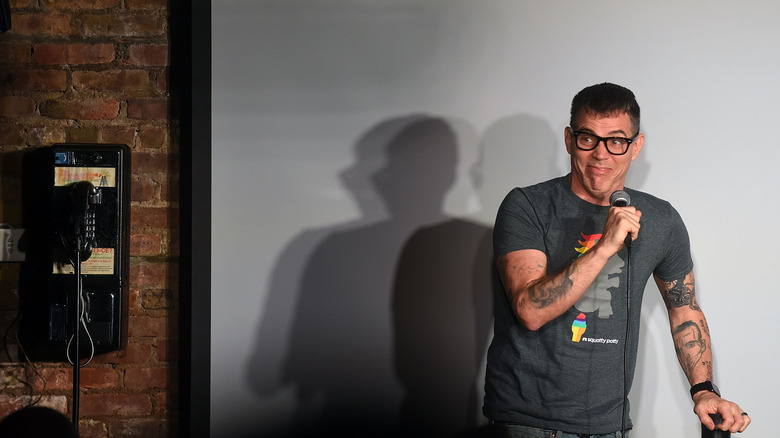 Bobby Bank/Getty Images
According to Steve-O, there have been so many people who get sick or pass out from the stunts he's doing for "The Bucket List Tour" that he requires his shows to be seated-only. 
The "Jackass" star explained his reasoning on The Dan Le Batard Show with Stugotz back in December, revealing that things once got really bad with people passing out at a show in Syracuse, New York, which didn't have seats for the audience. "In pretty much every city we go to we have dudes passing out," Steve-O said. "Now they're gonna be passing out on their feet," he remembered thinking. "You know, that's not a good look — standing people, like fainting and conking their head on the concrete floor. This is no bueno."
In the end, Steve-O's venue was unable to provide seats for him, so he was forced to do his show with people standing, and he used it as an opportunity to get evidence that the seats are necessary. Steve-O went on to explain that "sure enough, nine people passed out. Now grant it, I'm only taking credit for five of them because the other ones there were some serious drugs and alcohol going on. I've never heard of a 'Jackass' movie making people pass out cold in the audience and it's kind of a point of pride for me."