Dunkirk Brings In $5.5 Million In Thursday Previews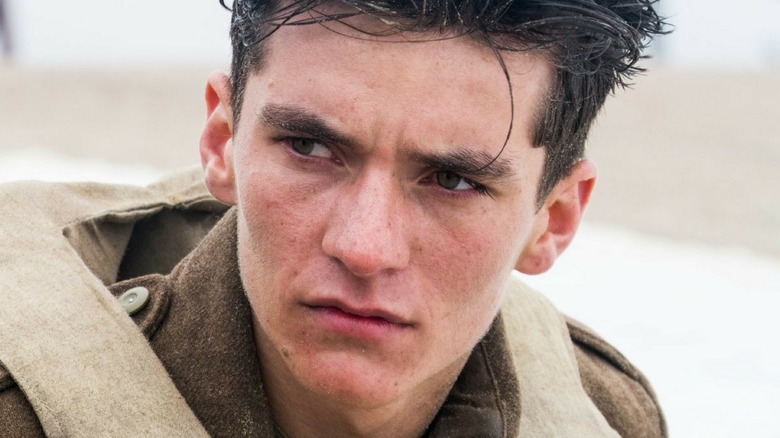 Dunkirk is already on its way to a heroic box office debut. According to The Hollywood Reporter, the film earned $5.5 million in Thursday night previews, the same haul as Christopher Nolan's earlier film Interstellar. Interstellar went on to earn $47.5 million in its debut, possibly indicating that Dunkirk will outperform $35 to $40 million initial projections.
Dunkirk tells the story of the 1940 evacuation of the French city of Dunkirk, where thousands of soldiers were left stranded on a beach surrounded by enemy forces. The movie is told from three perspectives: that of the soldiers on land, some of whom were stuck there for a full week; the British pilots in the air, coming to try and rescue them; and the boats, from both the Navy and civilians, coming to their aid by sea. Fionn Whitehead, Kenneth Branagh, Cillian Murphy, Mark Rylance, Tom Hardy, Harry Styles, James D'Arcy, Jack Lowden, Tom Glynn-Carney, and Aneurin Barnard star.
The film immediately received the love of critics and has been hailed as a sure-fire Oscar contender, but the box office appears to be a bit less friendly, with initial estimates low when considered against the film's $150 million budget. However, Thursday night previews already suggest good things for the film, which could perform higher than expected. Nolan's films also traditionally show good hold, with the studio predicting that the film will continue to pull in viewers throughout a slow August.
Elsewhere, Luc Besson's Valerian and the City of a Thousand Planets tied with the comedy Girl's Trip for a less impressive debut, pulling in $1.7 million each. Girl's Trip, an R-rated comedy starring Regina Hall, Queen Latifah, Tiffany Haddish, and Jada Pinkett Smith, is expected to outperform Valerian, with estimates putting it at a $25 million opening weekend. Observers predict that Valerian may struggle to hit $20 million, a big blow to Besson against the film's $180 million budget.
While we wait to see how the weekend box office shakes out, see why you recognize Laureline, one of Valerian's main characters.