Valerian Headed For Low $20 Million Opening Weekend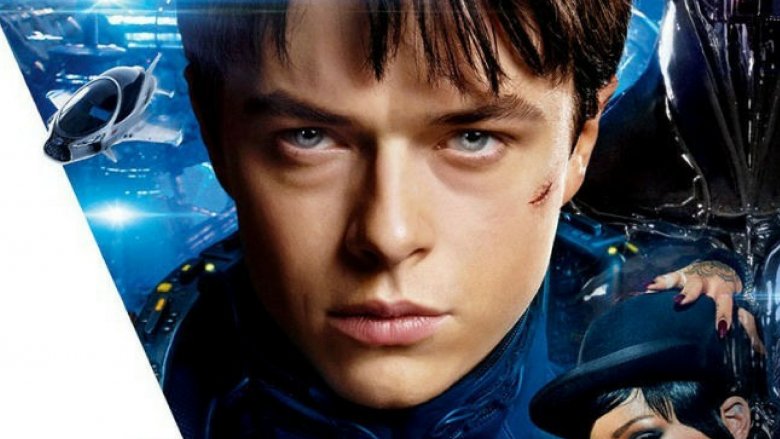 Things aren't looking good for Valerian and the City of a Thousand Planets. Variety reports that the expensive film is headed for a low $20 million opening weekend, a minuscule figure against the film's $180 million production budget.
Valerian follows Dane DeHaan's Valerian and Cara Delevingne's Laureline, two intergalactic special operatives who work together to maintain order throughout the human territories. The pair is tasked with going on a mission to Alpha, a diverse metropolis where many different species gather to share their knowledge and culture. When a dark force threatens the peaceful city, the two have to race to identify the threat that jeopardizes the future of the universe.
Valerian comes from The Fifth Element director Luc Besson, and his attachment has generated a lot of interest in the film from hardcore sci-fi fans. However, despite moderate reviews (the film sits at a 67 percent on Rotten Tomatoes), the film still stands to make a small impression at the box office amongst tough competition.
That competition comes in the form of Christopher Nolan's Dunkirk and the comedy Girl's Trip, both of which have also received positive reviews from critics, with Dunkirk certified fresh at a 94 percent and Girl's Trip earning a 90 percent. Girl's Trip, an R-rated comedy starring Regina Hall, Queen Latifah, Tiffany Haddish, and Jada Pinkett Smith, is headed for a $25 million opening weekend, an impressive figure for its low budget, but the big story of the weekend will be the performance of Dunkirk.
Dunkirk tells the story of the 1940 evacuation of the French city of Dunkirk, where thousands of soldiers were left stranded on a beach surrounded by enemy forces. The film has been hailed as an early Oscar contender, but the critics' love doesn't seem to be enough to give the film a lofty victory at the box office, as it is only expected to bring in $30 to $35 million. (Other estimates put it slightly higher, with Deadline pegging the film for a $35 to $40 million opening.)
While this number should still be good to win the weekend, it's a disappointing figure when held up against the film's $150 million budget. However, this doesn't spell the end for the film, as its good critical reviews could keep it high at the box office in the coming weeks, especially throughout a slow August. Another good sign for Dunkirk is that it is currently outpacing Nolan's Interstellar in advanced ticket sales on Fandango, with the latter film earning a $47.5 million opening weekend.
That just leaves Valerian, whose low figure is less concerning to Besson than one would imagine. Some of the film's hefty budget has already been covered via foreign pre-sales, equity financing, and tax subsidies, and the film, like many a blockbuster this summer, is looking at a much bigger audience overseas than at home. Still, though, the low number and expected third-place finish don't spell good things for the film that has been hailed as the most expensive independent movie of all time.
The figure also would put Valerian in some pretty awful company, with the film falling below some of the opening weekends of some well-known big budget sci-fi bombs. As USA Today notes, that opening would put the movie in a worse spot than Tomorrowland, which had a $33 million opening on a $190 million budget and John Carter, which had a $30 million opening on a $250 million budget. The film's esteemed company would include Jupiter Ascending, which opened to $18.4 million on a $176 million budget.
While we wait to see how Valerian does at the box office, check out some box office flops that are actually terrific films.