The Disney Channel Movie You Likely Forgot Starred Katherine Heigl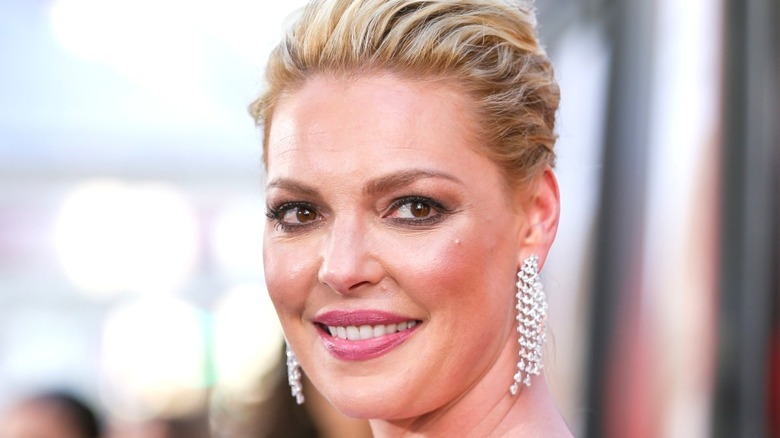 Rich Fury/Getty
If you were a fan of the ABC medical drama "Grey's Anatomy," then you probably know who actress Katherine Heigl is. In fact, even if you didn't watch "Grey's Anatomy," there's a pretty good chance you have at least heard of her. Not only did she win a Primetime Emmy for Outstanding Supporting Actress for her role as Izzie Stevens on the aforementioned medical series (via IMDb), but she was in more than one of the more important romantic comedies to come out of the 2000s. She starred alongside Seth Rogen in the Judd Apatow-directed "Knocked Up," and got comfy with an assassin played by Ashton Kutcher in the 2010 film "Killers," among other notable examples. Outside of her actual performances, she's been known for creating a bit of controversy, too.
However, that only scratches the surface of everything Heigl has been in since she first started acting in 1992. Even before "Grey's Anatomy" made her a household name, Heigl could be found in movies like "Bride of Chucky" and series like "Roswell" and 'The Twilight Zone." One of her most notable early appearances however, is in a Disney Channel movie that you likely forgot starred Heigl.
Heigl played Alexia in Wish Upon a Star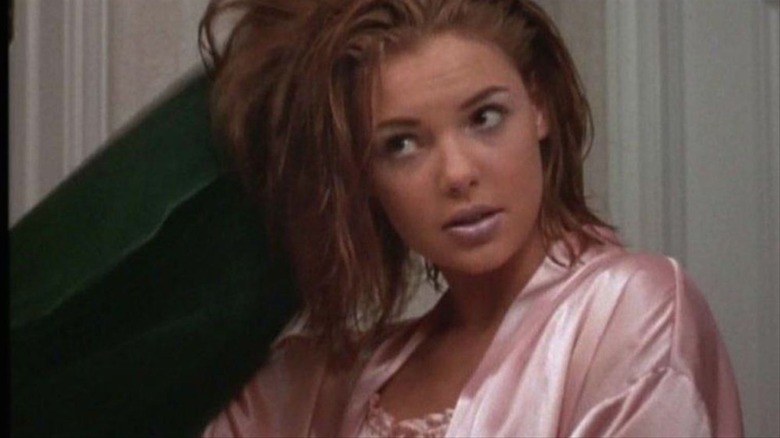 The Disney Channel
In 1996, Disney released the completely original film, "Wish Upon a Star." Similar in concept to the various iterations of "Freaky Friday," "Wish Upon a Star" is a film about two very different sisters, Alexia and Hayley Wheaton (Danielle Harris), who end up swapping bodies as a result of a (you guessed it) wish made upon a shooting star. Katherine Heigl, of course, played Alexia, the older, more popular sister who attracts the envy of Hayley due to her higher social status and crush-worthy boyfriend, Kyle (Donnie Jeffcoat).
As you might expect from this kind of movie, the rest of the film follows the sisters as they tackle each others' unique struggles and learn to appreciate each other for who they are. After gaining a newfound love for one another, Alexia and Hayley decide to undo their wish on a new star, and wind up back in their correct bodies as if nothing had changed.
While "Wish Upon a Star" never made a huge cultural splash in the same way that other Disney Channel movies have, it was still a solid entry in the company's ever-growing filmography. Though, it seems to be woefully absent from Disney+, and can instead be found for free on YouTube. In any case, it is a worthy entry, and perhaps an interesting watch for those who want to appreciate the lesser-known films of such a successful actress.