Johnny Depp's Highest-Grossing Film Might Surprise You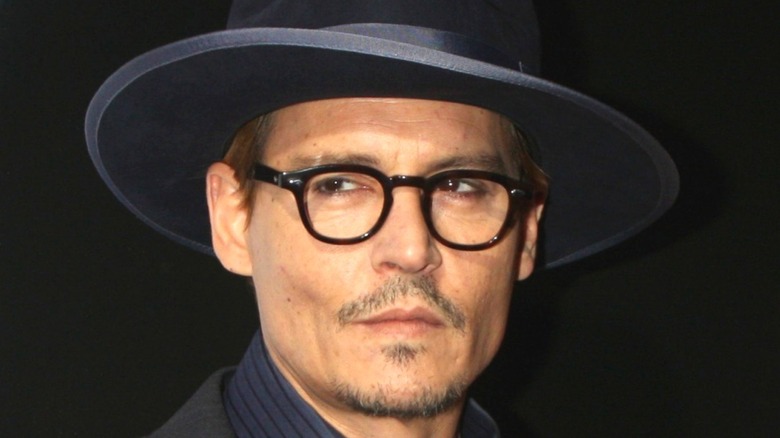 Kathy Hutchins/Shutterstock
Johnny Depp remains one of Hollywood's most famous actors alive today, and although his career has faced some challenges (via Rolling Stone), he has been in some of the most famous movies in the Blockbuster era of cinema. Depp's first role was in 1984's "A Nightmare on Elm Street," quickly followed by a supporting role in the iconic 1986 war movie "Platoon," starring the likes of Charlie Sheen, Forest Whitaker, and Willem Dafoe. After his leading role in the television series "21 Jump Street" back in 1987–1990, Depp would stick to mostly film roles moving forward aside from minor TV guest spots and voice-overs (via IMDb).
From the mid-1990s, it was a Depp takeover. His acting résumé is filled with well-known and respected films in entertainment alongside well-known and respected actors. Whether it was him and Leonardo DiCaprio in "What's Eating Gilbert Grape" or "Donnie Brasco" alongside Al Pacino, Depp consistently starred in critically successful films. This has ultimately led him to be nominated for three Oscars over the course of his career thus far.
However, films that perform well critically don't always make a lot of money at the box office, especially considering arthouse cinema, whether that's A24 or young production companies. On the other hand, Depp has on multiple occasions been a part of films that were incredibly successful financially no matter the critical response. This is the case with the highest-grossing film that Depp has starred in thus far — and it may surprise you.
Pirates of the Caribbean: Dead Man's Chest is Johnny Depp's highest-grossing film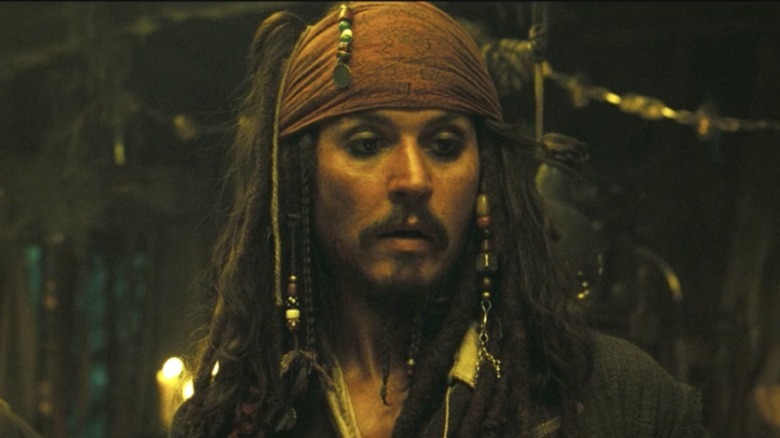 Buena Vista Pictures
Although Johnny Depp has a plethora of movies under his belt, arguably none are quite as famous as his time playing Captain Jack Sparrow in the "Pirates of the Caribbean" franchise, which is currently the 16th highest-grossing film franchise of all time. The second movie out of the five (possibly soon to be six), "Pirates of the Caribbean: Dead Man's Chest," is the highest-grossing individual film in the series and unsurprisingly, Depp's highest-grossing film of all time. It follows Captain Jack and his crew as they race to find Davy Jones' (Bill Nighy) heart so Jack won't be enslaved for eternity.
On a $225 million dollar budget, "Dead Man's Chest" grossed over $1 billion dollars worldwide and is the 37th highest-grossing film to ever be released (via Box Office Mojo). Interestingly enough, it was poorly reviewed by most critics, leaving it at only a 53% score on Rotten Tomatoes, although audiences certainly approved. This is the case with most of the "Pirates of the Caribbean" movies, aside from "Pirates of the Caribbean: The Curse of the Black Pearl," which was liked by both audiences and critics, and "Pirates of the Caribbean: On Stranger Tides," which was disliked by both. No matter the reviews, "Pirates of the Caribbean" has still grossed a whopping sum of cash and brought an insurmountable number of fans great joy — which is what films like these are meant to do.