The Law & Order: SVU Episode You Likely Forgot Starred Willa Fitzgerald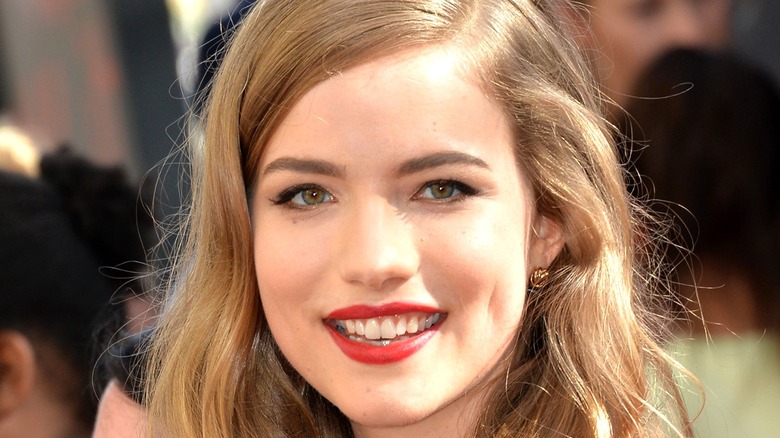 Photo Agency/Shutterstock
It's safe to say the new Amazon series "Reacher" has resonated with viewers. Within three days of its premiere, the show was renewed for a second season. Fans of the extremely popular Lee Child book series were thrilled with the casting of Alan Ritchson as the eponymous Jack Reacher, a man who is described in the book "Never Go Back" as having "a six-pack like a cobbled city street, a chest like a suit of NFL armor, biceps like basketballs, and subcutaneous fat like a Kleenex tissue." Ritchson may not fit the description perfectly, but fans think the 6'2" actor comes pretty close.
Costarring in "Reacher" is Willa Fitzgerald playing Officer Roscoe Conklin, a woman who grows close to the aloof and distant Reacher. Unfortunately for viewers, Fitzgerald's character won't be back for Season 2, which has left even author Child distraught. Child talked about Fitzgerald's portrayal as "...the icing on the cake and the cherry on the top," when talking in a Q&A panel about the show (via Metro). "That is a better version of Roscoe than I thought of, and in a way that sucks because why didn't I think of it in the first place?"
Before Fitzgerald was getting rave reviews for her performance as Roscoe, she was an actress working on building her career with roles in "Scream: The TV Series" and "House of Cards." But many people have forgotten she also played a role in an episode of "Law & Order: Special Victims Unit."
Willa Fitzgerald played a rape survivor seeking justice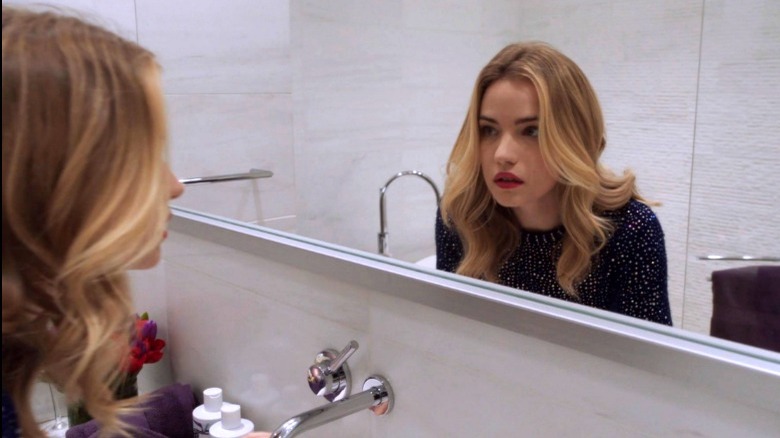 Peacock/NBC
"Law & Order: SVU" Season 20, Episode 11, "Plastic," is one that was likely ripped right from the headlines of real-life Newport Beach plastic surgeon Grant Robicheaux and his girlfriend Cerissa Riley, accused of rape by seven women (via CBS Los Angeles). In the 2019 episode, Willa Fitzgerald plays Ava Purcell, a young woman who accuses Dr. Heath Barron (Mark Feuerstein) and his girlfriend, Sadie Parker (Alyssa Sutherland), of drugging her, and then taking her back to their place and raping her.
Fitzgerald plays a woman who is slowly putting together the pieces of what happened to her, and she adeptly shows the confusion, fear, and vulnerability that a person would feel in her position. After realizing that it's her word against theirs, Fitzgerald superbly portrays the struggle victims often feel, of wanting justice for what's happened to them, and also just wanting it all to go away.
Fitzgerald's star is definitely rising, with her upcoming film "Wash Me in the River" seeing her act alongside Robert De Niro and John Malkovich. She is also working on Mike Flanagan's upcoming Netflix miniseries based on Edgar Allan Poe's short story, "The Fall of the House of Usher," in which she'll share the screen with veteran actors such as Frank Langella, Mary McDonnell, and Carla Gugino (via IMDb). Her absence may be felt in "Reacher," but expect to see a lot more of Fitzgerald in the future.