Reacher Fans Just Got The Season 2 News They've Been Waiting For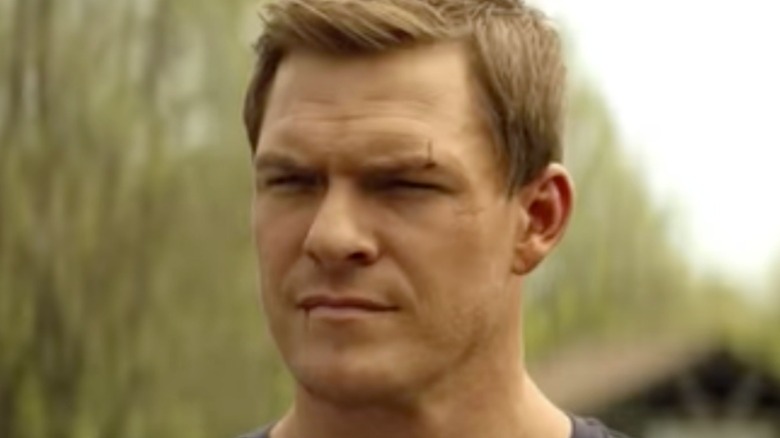 Amazon Prime Video
2022 will be a big year for Amazon Prime Video, especially when it comes to book adaptations. "The Lord of the Rings: The Rings of Power" is the talk of the streaming world right now as J.R.R. Tolkien fans await their next trip to Middle-earth, and "The Wheel of Time" is already set to embark on its second season following a strong Season 1. Those projects are still out in the distance, but thankfully, another live-action take on a print favorite — "Reacher" — just premiered, and you can already watch the entirety of its eight-episode-long first season.
Based on author Lee Child's "Jack Reacher" book series, the Amazon Prime Video show stars Alan Ritchson as the title character. The inaugural season takes heavy inspiration from Child's 1997 novel, "Killing Floor," in which Jack Reacher visits the town of Margrave, Georgia. Though this otherwise quiet, quaint community doesn't look like the source of anything nefarious, Reacher soon finds himself entangled in a criminal conspiracy. He has no choice but to use the skills he learned as a United States Army military policeman to not only crack the case but stay alive.
"Reacher" Season 1 debuted on February 4, 2022, and a mere three days later, fans have already gotten the Season 2 news they've been waiting for.
Reacher Season 2 is on the way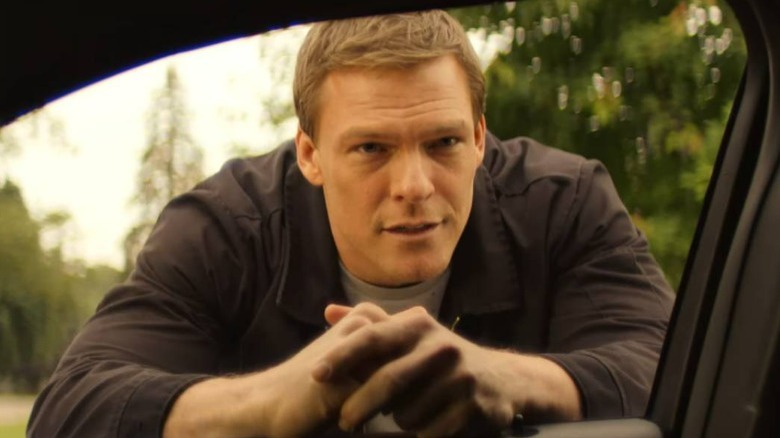 Amazon Prime Video
As reported by Variety, "Reacher" has already received a Season 2 order at Amazon Prime Video. 
In a statement, the head of Amazon Studios, Jennifer Salke, said that "The global impact of 'Reacher' makes it one of Prime Video's biggest series debuts," and that she and her team are eager to get started on a second season. She also gives credit to Lee Child for his work on the source material, Alan Ritchson for his portrayal of Jack Reacher, writer, executive producer, and showrunner Nick Santora for his approach to telling this story, and finally the crew behind the camera who worked so hard to bring the program to life.
Santora also expressed his gratitude for the response "Reacher" Season 1 got, adding, "Amazon, Skydance, and Paramount have been such fantastic partners, and everyone is excited to roll up their sleeves and get to work on what will be a great Season Two." The man behind it all, Lee Child, voiced his overall excitement for the "Reacher" project and thanked Amazon Studios for handling his characters and world so professionally. "This is very exciting news, and I can't wait to get started. 'Reacher' couldn't be in better hands."
"Reacher" Season 2 lacks a release date at the time of this writing, but hopefully, such an announcement isn't too far away.