Mads Mikkelsen In Talks To Play Chaos Walking Villain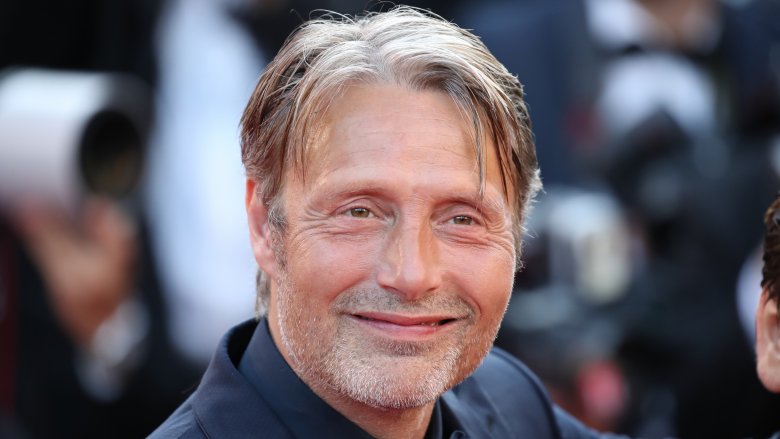 Getty Images
Doctor Strange's Mads Mikkelsen is in talks to join Daisy Ridley and Tom Holland in Chaos Walking, according to The Hollywood Reporter. Mikkelsen would play the villain in the post-apocalyptic thriller, which is based on the best-selling young adult novel from Patrick Ness.
Chaos Walking takes place on a colony planet where almost all of the women have been killed off by a virus. On the planet, all living creatures can hear each other's thoughts through a series of words and images called Noise. This constant influx of information drives many people mad, until a young man (Holland) discovers that there is a girl (Ridley) who may have the key to unlocking the world's many secrets.
Mikkelsen is in talks to play the ruthless mayor who is in search for the young man he once mentored. The mayor is a religiously-minded keeper of his own secrets who is planning on expanding his power within the town. Mikkelsen has been on a bit of a tear recently, starring in big budget blockbusters Rogue One: A Star Wars Story and Doctor Strange. The versatile actor is also known for his starring role in critical favorite Hannibal, as well as his parts in Casino Royale, The Hunt, The Three Musketeers, and King Arthur.
Chaos Walking, which is directed by Edge of Tomorrow's Doug Liman, is set to begin shooting later this summer in Montreal ahead of a March 1, 2019 release date. The script for the film comes from Eternal Sunshine of the Spotless Mind Oscar winner Charlie Kaufman and Money Monster's Jamie Linden; Doug Davidson and Allison Shearmur will produce. While we wait to see who takes on the film's other important parts, see some of the other movies that will blow you away in 2019.