Tom Holland Might Join Daisy Ridley In Chaos Walking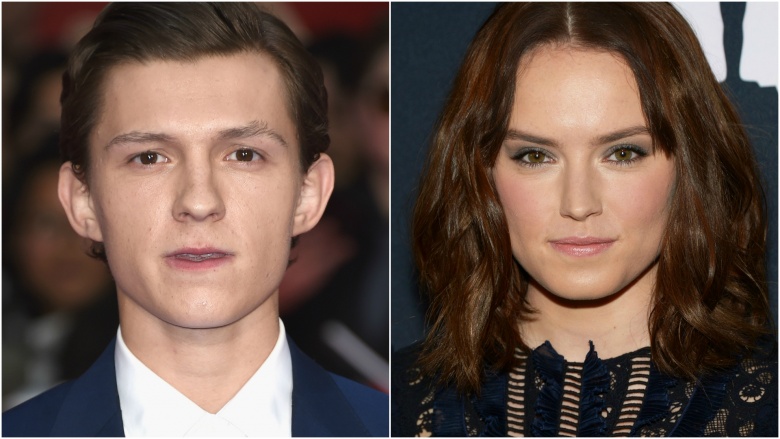 Getty Images
Finally, the Spider-Man and Star Wars crossover we've all been waiting for. Well, not really. But sort of.
According to The Hollywood Reporter, Tom Holland (aka Spidey in the Marvel Cinematic Universe) is in talks to join Daisy Ridley (Rey in Star Wars: The Force Awakens) in Chaos Walking, the upcoming thriller based on the best-selling YA novel by Patrick Ness.
The flick will be set in a post-apocalyptic future in which a virus has killed all of the females on the planet (except for one). Ridley is already set to play the last living girl, and Holland would reportedly play the young man who discovers her.
Edge of Tomorrow director Doug Liman will direct Chaos Walking based on a script by Money Monster writer Jamie Linden. Eternal Sunshine of the Spotless Mind writer Charlie Kaufman also worked on an early draft.
Holland recently completed filming Spider-Man: Homecoming, which hits theaters in July 2017. He's also under contract for two Spider-Man sequels and two more appearances in the MCU. Meanwhile, Ridley is set to reprise her role as Rey in Star Wars: Episode VIII. Although there's still a lot of mystery about her character in the new trilogy, she might not be who you think she is.